SMTS 1:18 Moss and Brooks 1957 Vanwall Britain Diecast Model Car Review
Published on: 23 October 2018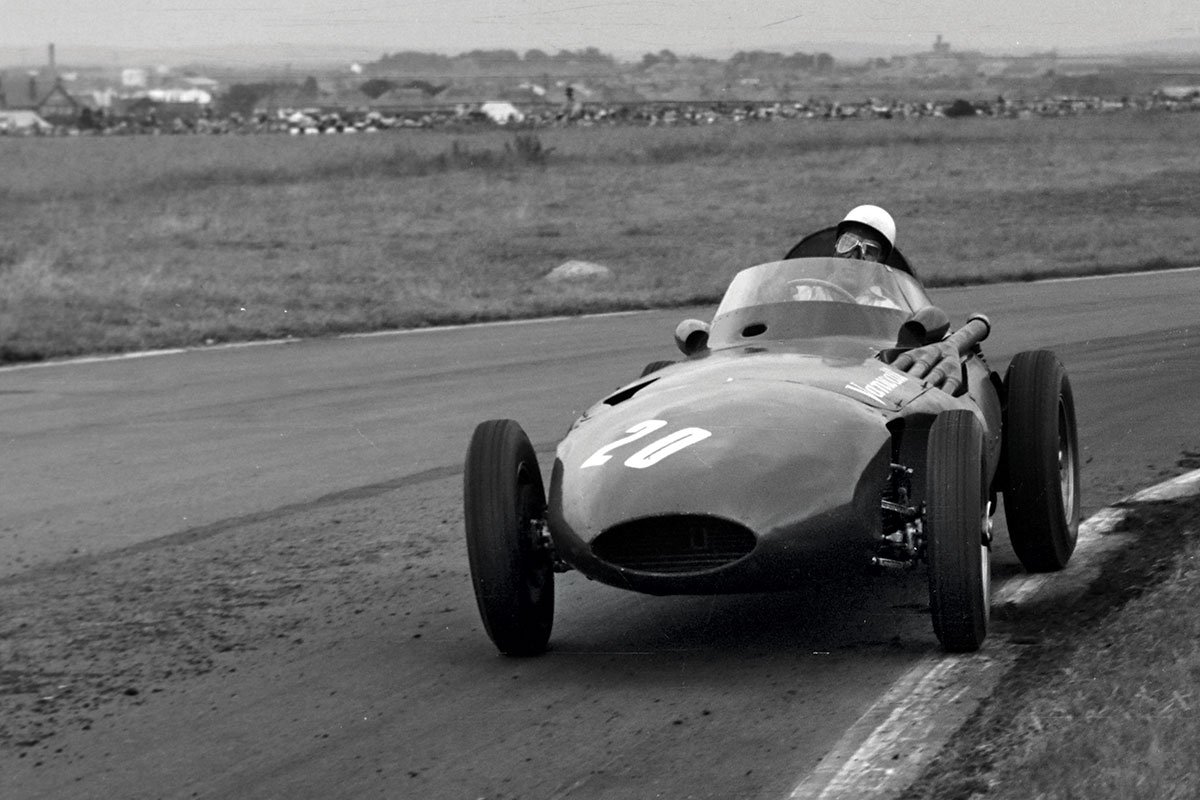 Originally published: August 2019
1:18 Moss and Brooks 1957 Vanwall Britain
We have just received our fourth and final batch of SMTS's 1:18 replica of the Vanwall that Stirling Moss and Tony Brooks famously shared to win the 1957 British Grand Prix at Aintree.
This means that we have now finally fulfilled all of our customer pre-orders for it, and that it is now finally available to purchase straight from stock. That won't remain the case for long however, as we literally have just a dozen pieces remaining on our shelves. Once they're gone, that's it; this replica will never be made by SMTS again.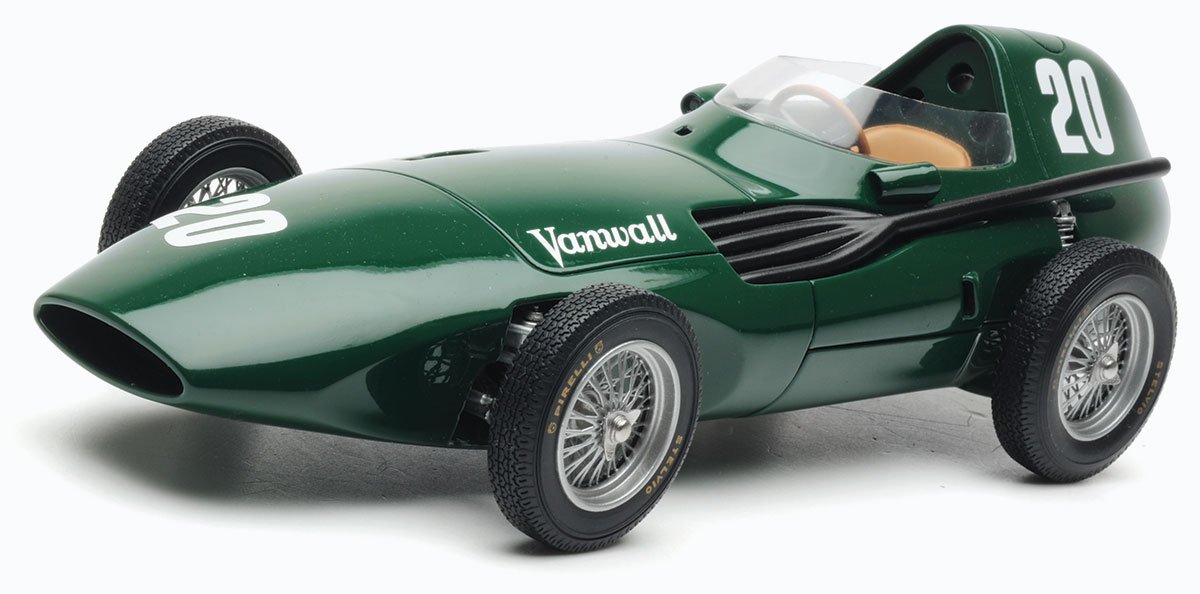 Moss had initially set the pace in the #18 Vanwall in the 1957 British GP, before the car developed a misfire. The team was unable to cure it, and so Moss's team-mate Tony Brooks was brought in to hand his #20 machine over. Stirling rejoined the race in ninth, but tore through the field to secure the marque's first ever grand prix win.
We can't believe that it took 62 years for this very significant Formula One car to be replicated in 1:18 scale. You'll kick yourself if you miss the opportunity to acquire it while it's there!