Tecnomodel 1971 McLaren M19A Diecast Model Car Review
Published on: 03 October 2019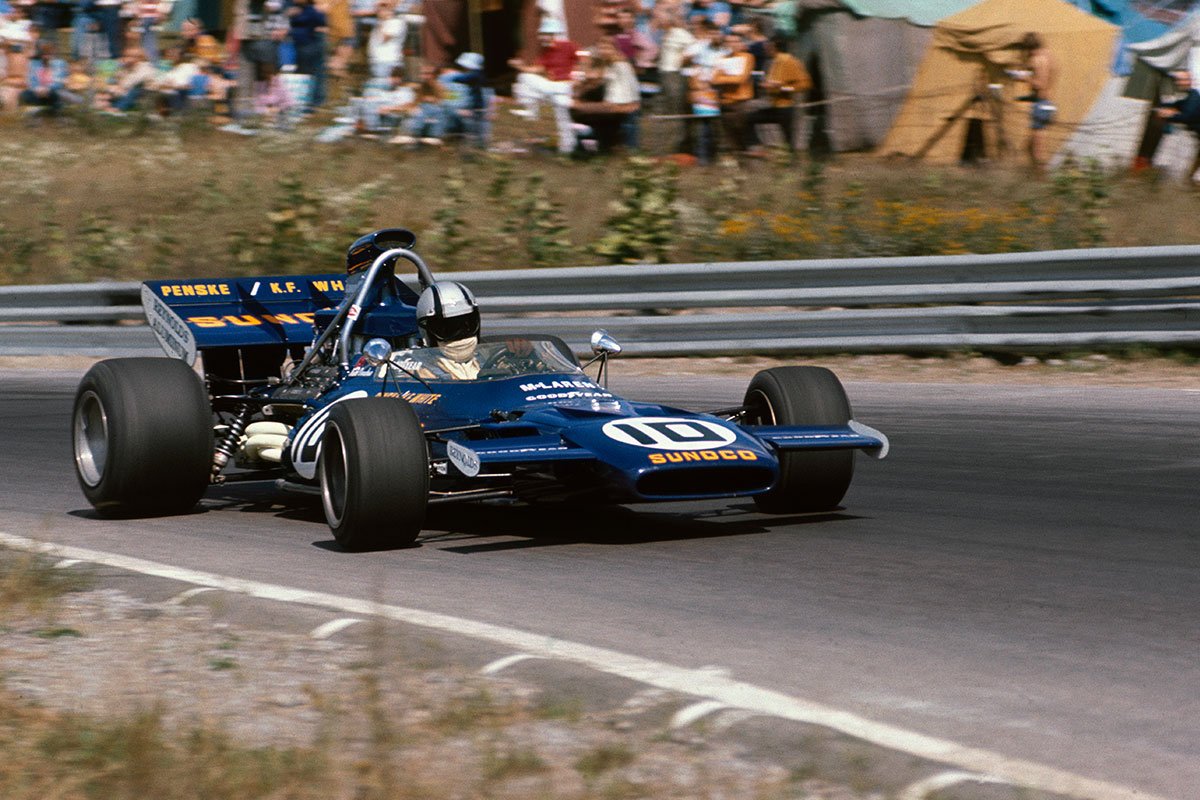 Originally published: October 2019
1:18 1971 McLaren M19A
It doesn't happen very often, but Tecnomodel has just announced a 1:18 replica of a classic Formula One car that isn't a Ferrari! It is the 1971 McLaren M19A, which was the last McLaren to feature the famous orange livery, before Yardley came on board the following year.
Ironically, however, we wouldn't be surprised to see the version that isn't finished in the orange hue to be the most popular amongst collectors. This is Mark Donohue's blue Sunoco M19A that was entered for him by Roger Penske in the 1971 Canadian Grand Prix. It was Donohue's very first grand prix, the American scoring a sensational third place on his debut. It would remain the only rostrum finish of his Formula One career. It was also the sole podium that the M19A would score during the 1971 season.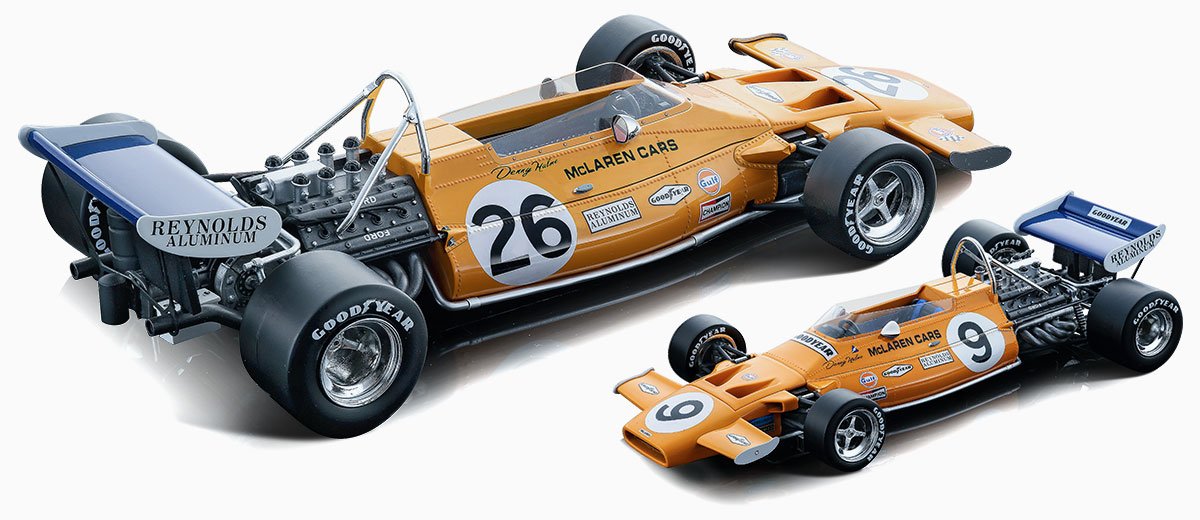 But if you prefer your classic McLaren replicas in the team's traditional orange, then you have three options to choose from. The first of these is the #9 machine that Denny Hulme took to a fourth place finish in the 1971 Monaco Grand Prix. This was his best result of the year, which he matched in the penultimate race of the campaign in Canada. The #26 replica is also of one of Hulme's cars; the Kiwi brought it home 12th in the Dutch Grand Prix.
The fourth and final M19A that Tecnomodel will be replicating in 1:18 scale is Peter Gethin's #10 example from the French Grand Prix. Gethin only raced for McLaren for the first half of the 1971 campaign, before switching allegiance to BRM. The Paul Ricard race was Gethin's best result of the year before he defected. He finished ninth.
As usual, the limited editions on these will be tiny, so pre-ordering now is the only way to ensure that these cars will be safely added to your collection.