Tecnomodel 1:18 1967 Ferrari 312 F1 Diecast Model Car Review
Published on: 22 November 2019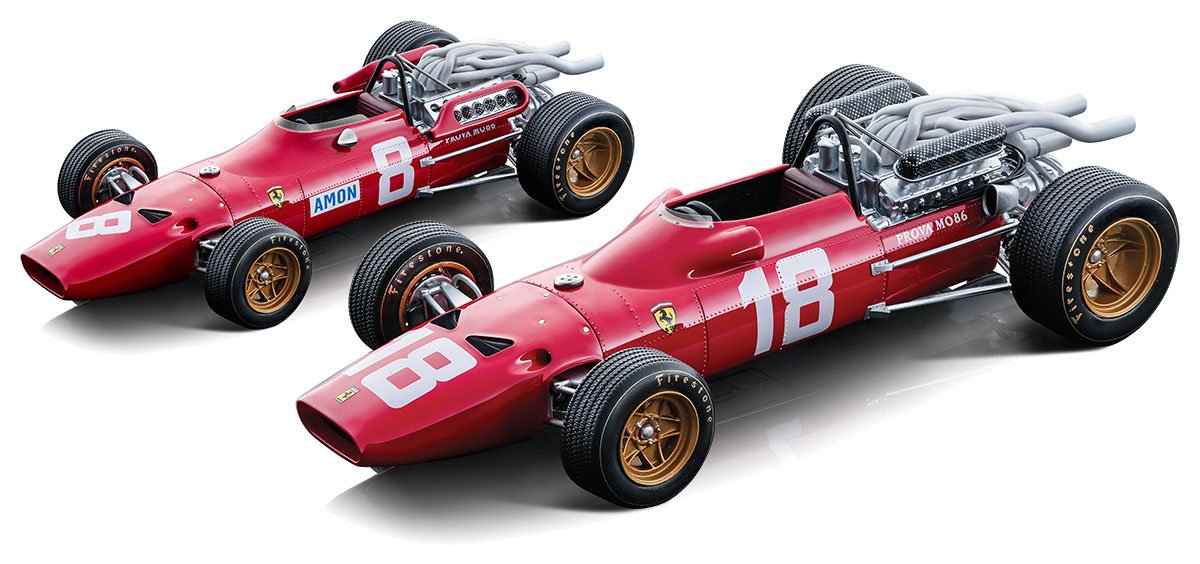 Originally published: December 2019
1:18 1967 Ferrari 312 F1
One of the latest new 1:18 announcements from Tecnomodel sadly has an inescapable sense of tragedy around it. It is the 1967 Ferrari 312 F1, which has never been made available in this scale before.
It was in the #18 312 F1 that the talented Lorenzo Bandini lost his life in the closing stages of the 1967 Monaco Grand Prix. The Italian clipped the barriers at the waterfront chicane and his Ferrari overturned, erupting into flames. Bandini sustained several serious injuries including severe burns, and would succumb to his wounds three days later.
Losing Bandini as good as wrote off the rest of Ferrari's 1967 season, with Chris Amon the squad's only permanent driver over the rest of the year. Tecnomodel will also be replicating three of the Kiwi's steeds from 1967. These are the #8 car that he took to a third place finish at the Nurburgring, the #20 machine that he took across the line in fourth place at Zandvoort, and the #2 example that he finished seventh with at the team's home race in Monza.
We're sure that you know the score with Tecnomodel by now, but for the benefit of those at the back we will say it again anyway; the limited edition numbers on these will be tiny, and you will need to pre-order to secure the variants that you want!