Tecnomodel 1:18 1964 Ferrari 250 GTO 64 Diecast Model Car Review
Published on: 30/08/2019 12:11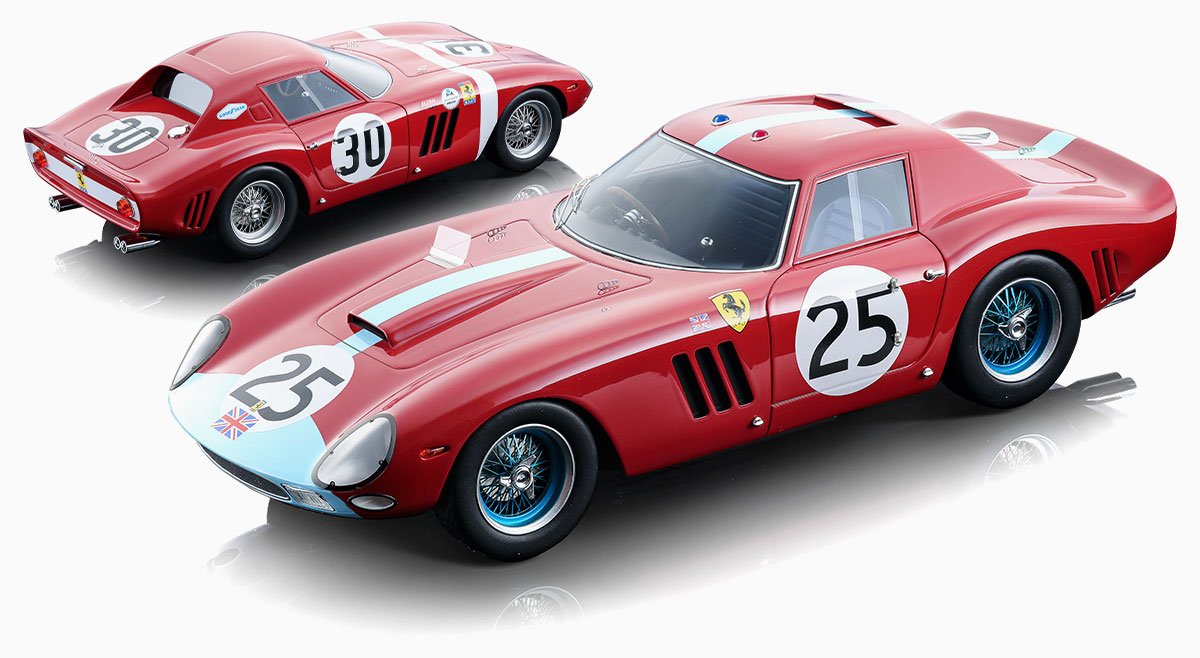 Originally published: September 2019
1:18 1964 Ferrari 250 GTO 64
Tecnomodel has just announced a quartet of 1:18 replicas of the 1964 specification Ferrari 250 GTO. The 250 LM had been ruled ineligible for GT-class racing that year, so Ferrari tasked Mike Parkes and Mauro Forghieri with redesigning the 250 GTO's bodywork to maintain its competitiveness for one more season. Unsurprisingly, it took several styling cues from the 250 LM.
The first of the four different examples that Tecnomodel will be replicating in 1:18 is a plain red press version. Next up is the #30 car with a white stripe across the bonnet, which David Piper, Mike Gammino and Pedro Rodriguez took to seventh overall and first in class in the 1964 Sebring 12 Hours. The third model is the #83 machine that Mike Parkes and Jean Guichet piloted to second overall (and another class win) in the Nurburgring 1000 km that year. Finally, there is the #25 250 GTO with the blue nose that Innes Ireland and Tony Maggs campaigned in the 1964 Le Mans 24 Hours. They finished sixth (Jackie Stewart was also entered in the car, but did not drive).
We know we say this with every Tecnomodel replica, but that doesn't make it any less true; the limited editions on these will be small, so pre-order now to avoid disappointment!