Tecnomodel 1:18 1960 Porsche 718 F2 Diecast Model Car Review
Published on: 22 November 2019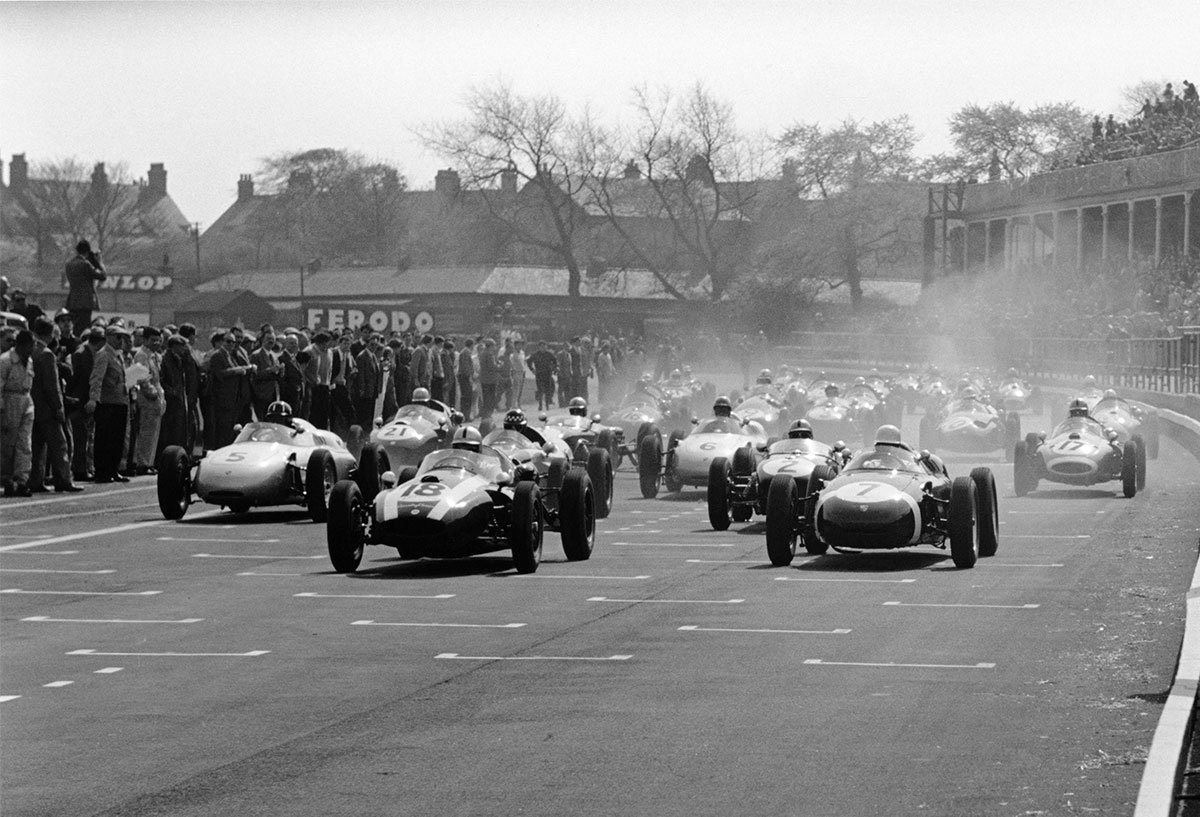 Originally published: December 2019
1:18 1960 Porsche 718 F2
Truth be told, we wouldn't normally be that excited about the announcement of a 1:18 Porsche Formula 2 car, even if it is from our friends at Tecnomodel. However, add British motor racing legends Stirling Moss and Graham Hill into the mix, and suddenly our opinion varies considerably!
Porsche produced its 718 racer from 1957 to 1962, and adapted it for both single-seater and sports car use. It made its F2 debut with the car in 1958, but its finest moment in the category was to come two years later.
The 1960 Aintree 200 marked round four of the five-round F2 season. Porsche had entered its two silver works cars for Graham Hill and Joakim Bonnier, while privateer entrant Rob Walker also joined in the fun. Of course, his example was decked out in dark blue with a white stripe across the front. And of course, the driver was none other than Stirling Moss!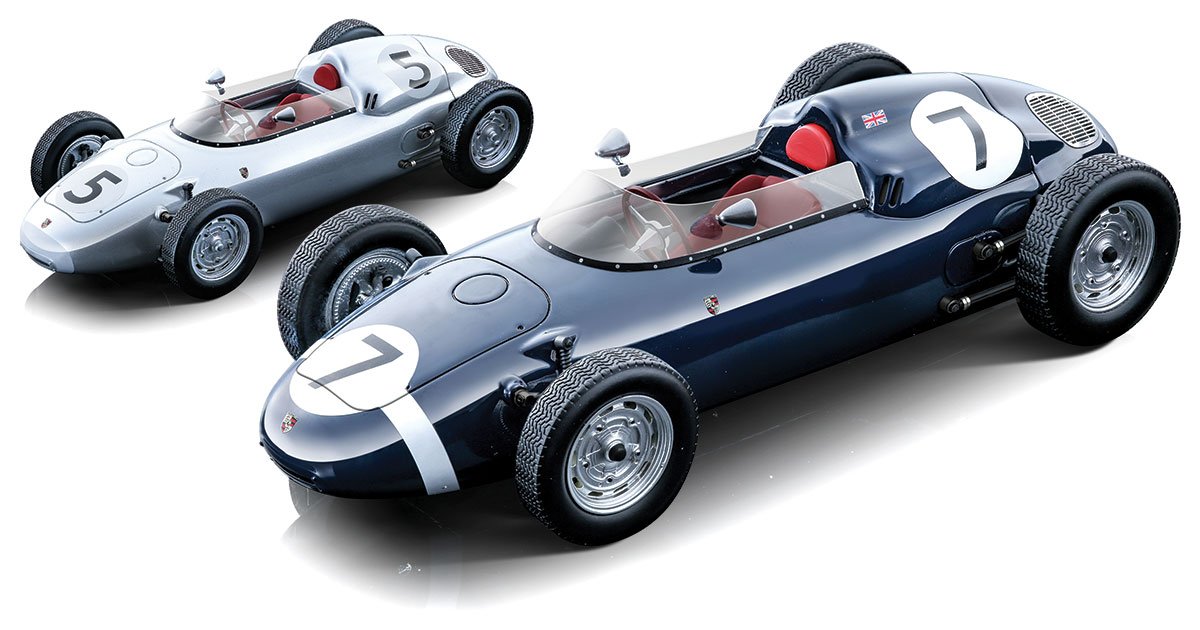 Moss had taken pole position, but a poor start saw him fall into the pack in eighth place. From thereon in a combination of savvy driving and the rate of attrition of other drivers saw him resume the lead. After 50 laps Moss would take the chequered flag the best part of a minute up on the two works machines of Bonnier and Hill, themselves only a second apart.
Tecnomodel will of course be replicating Moss's #7 car from Aintree. As for the works cars, it has decided to produce the #5 and #6 examples that Hans Herrmann and Graham Hill took to second and fourth places respectively at the non-championship Solitude F2 race in Stuttgart. Finally, there will be a plain silver 'press' version.
Now, even the most obscure subjects that get the 1:18 treatment from Tecnomodel usually sell out before they are even released. Factor in racing heroes like Moss and Hill into the mix, and there will be next to zero chance of these models being available from stock once they are produced. For your own good, place your pre-order now to avoid missing out!