Tecnomodel 1-18 Jim Clark 1965-1966 Indy 500 Lotus 38 diecast model car review
Published on: 11 January 2023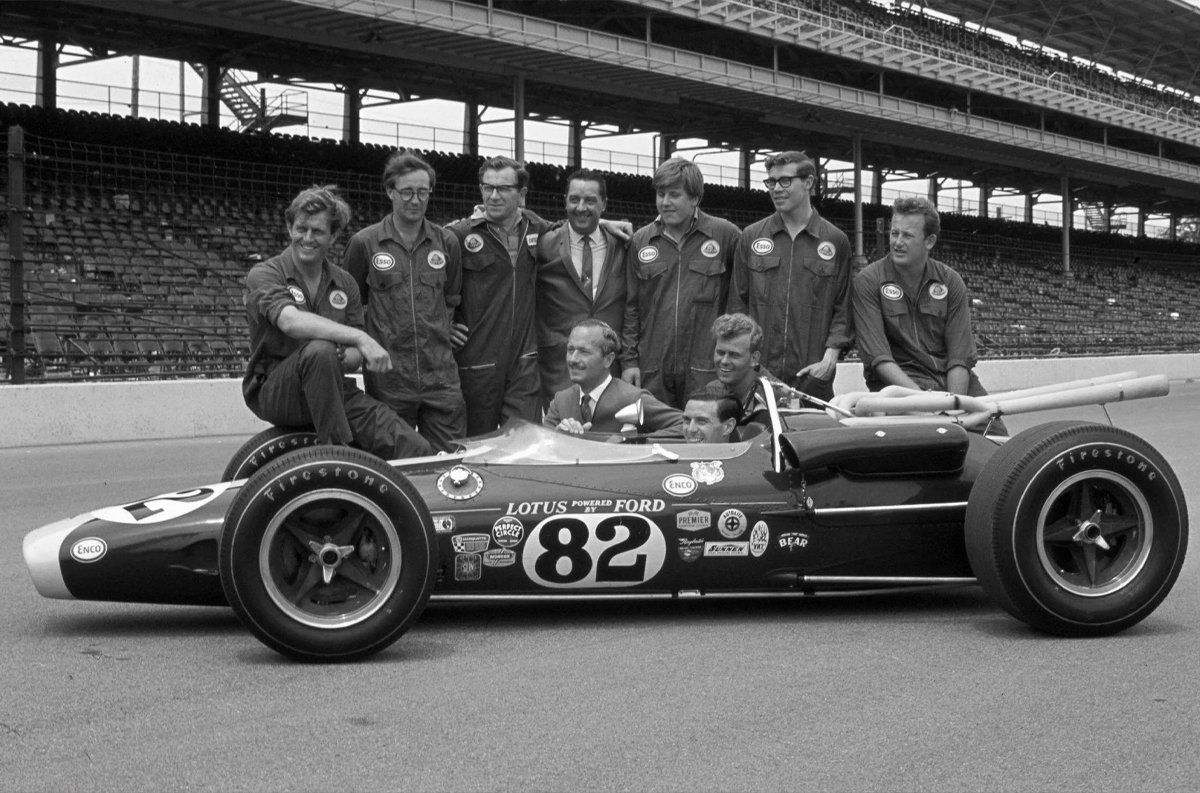 Tecnomodel has just announced a quartet of 1:18 replicas of the Lotus 38 that was campaigned in the Indianapolis 500 in 1965 and 1966. Obviously, this selection includes Jim Clark's 1965 race-winning machine.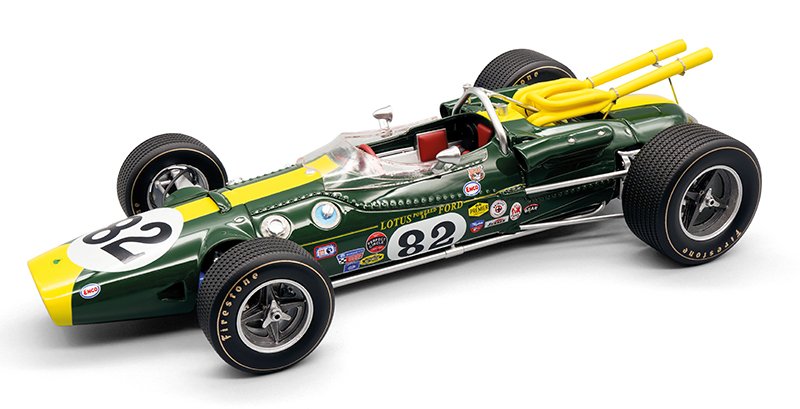 The Lotus 38 was an evolution of Colin Chapman's previous Indy racers: the 29 and 34. Unlike its two predecessors, it featured a full monocoque tub chassis. The 38 utilised the same Ford V8 engine as was used in the 34, the mid-mounted unit generating around 500 bhp.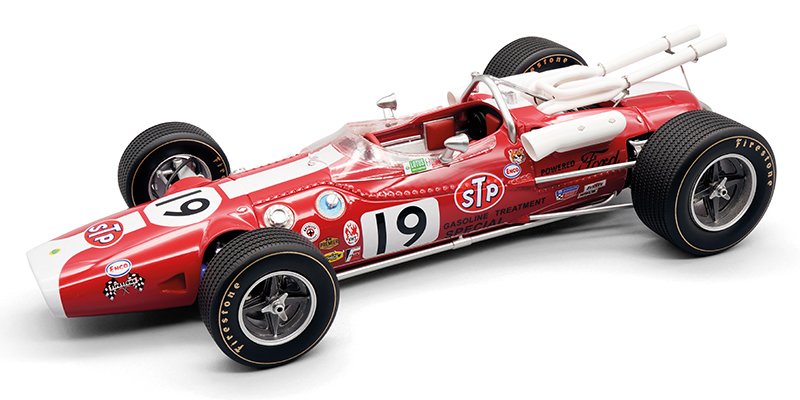 The rear-engined revolution finally took hold of the Indy 500 in 1965, with it being the first edition of the race to have the majority of the competitors fielding machines with the powerplant at the back.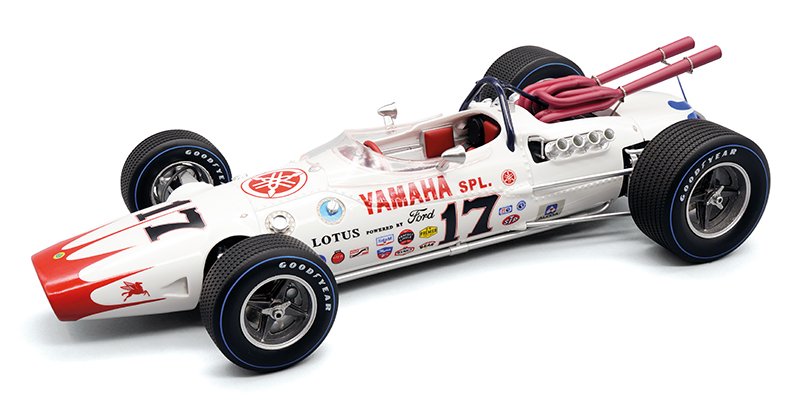 After proving competitive in their first two attempts at the Brickyard in 1963 and 1964, Jim Clark and Lotus swept all before them in 1965. The Scot led 190 of the race's 200 laps, becoming the first non-American winner of the race since 1916. He also won the Formula One world championship that season, and to this day is the only driver to have won the Indy 500 and the F1 title in the same year.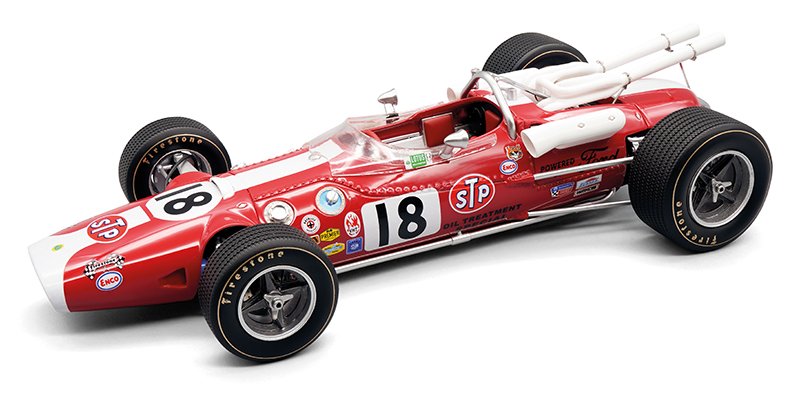 Tecnomodel has also announced a 1:18 replica of the STP-liveried machine that Clark took to a second place finish in the 1966 Indianapolis 500, surviving two spins along the way. Supplementing Clark's machines are the #17 car that Dan Gurney raced in 1965 (retiring with gearbox problems), and the #18 example that Al Unser campaigned in 1966 (crashing out).
Click Tecnomodel Jim Clark 1965-1966 Indy 500 Lotus 38 to order.
---
Want some more? Please click here to return to our editorial menu.

Share this story