Tecnomodel 1:18 1968 Ford P68 Diecast Model Car Review
Published on: 30 April 2019

Originally published: May 2019
Tecnomodel 1:18 1968 Ford P68
Tecnomodel has just announced the first ever 1:18 replica of the legendary Ford P68 from the 1968 sportscar racing scene. The Italian model maker will be producing five different versions.
The FIA completely rewrote the rules for sportscar racing for 1968, but Ford decided not to design a new car to carry on competing in the category. So Alan Mann decided to build a brand new prototype car around Ford's recently introduced 3.0 litre DFV V8 Formula One engine. The P68 was born.
While the car certainly looked the part, and competed at the sharp end, its shocking reliability prevented it from getting any decent results. The P68 wasn't raced again after 1968.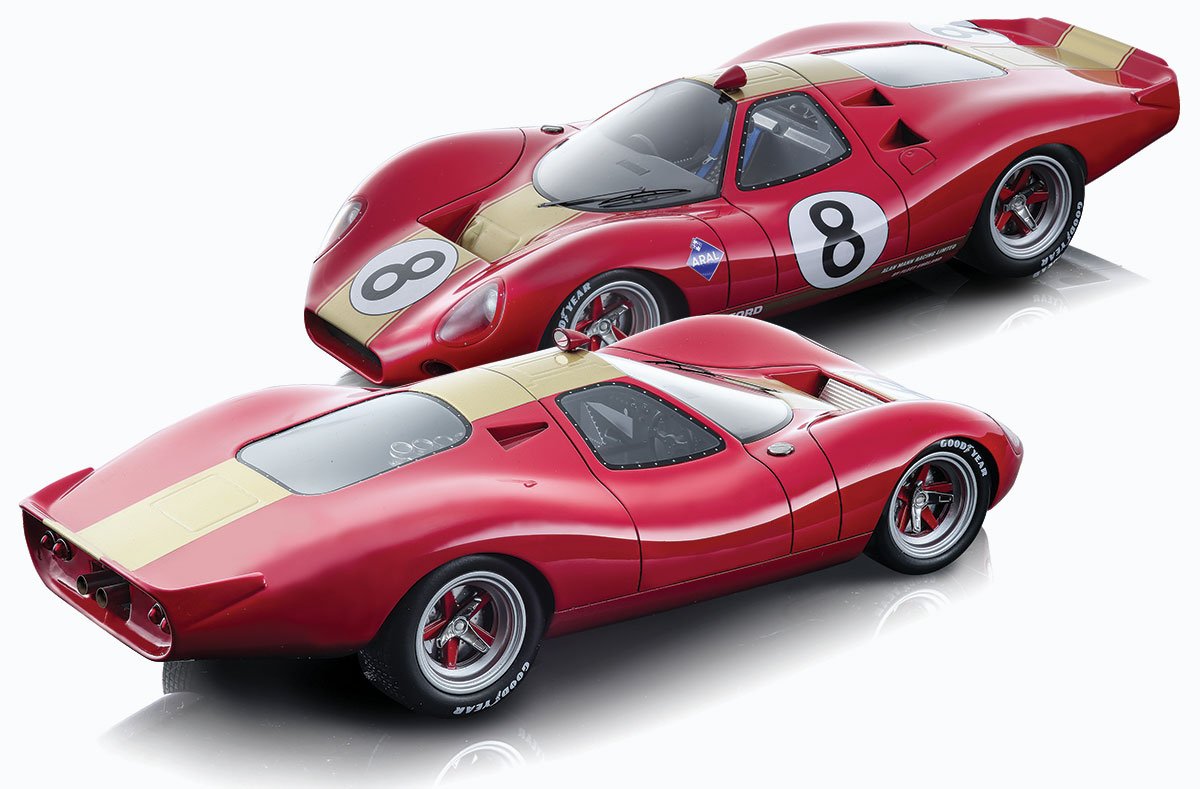 Of the five replicas that Tecnomodel will be releasing, two will be press/show cars (the unnumbered red and gold car and the #5 gold and black car).
The #34 car was driven by Bruce McLaren and Mike Spence in the 1968 Brands Hatch 6 Hours. It was leading the race when the driveshaft broke. The #9 machine was pedalled by Frank Gardner and Hubert Hahne at the Spa 1000 Km. It took the pole, but retired on the very first lap with electrical problems. Finally, the #8 P68 of Chris Irwin and Pedro Rodriguez failed to even start the Nurburgring 1000 Km after crashing in practice.
The Ford P68 may not have taken home many trophies, but it certainly made its mark in sportscar racing. The race car replicas are limited to just 100 pieces each, while a mere 50 pieces each will be created of the press/show cars. Pre-ordering will be the only way to obtain any of these, as we will only be getting in a sufficient quantity to fulfill our backorders.
Shop for the

1:18 1968 Ford P68
Want some more editorial stories? Please

click here

to return to the Diecast Legends home page.

Share this story