Tecnomodel 1:18 1958 Ferrari Dino 246 Diecast Model Car Review
Published on: 26 September 2018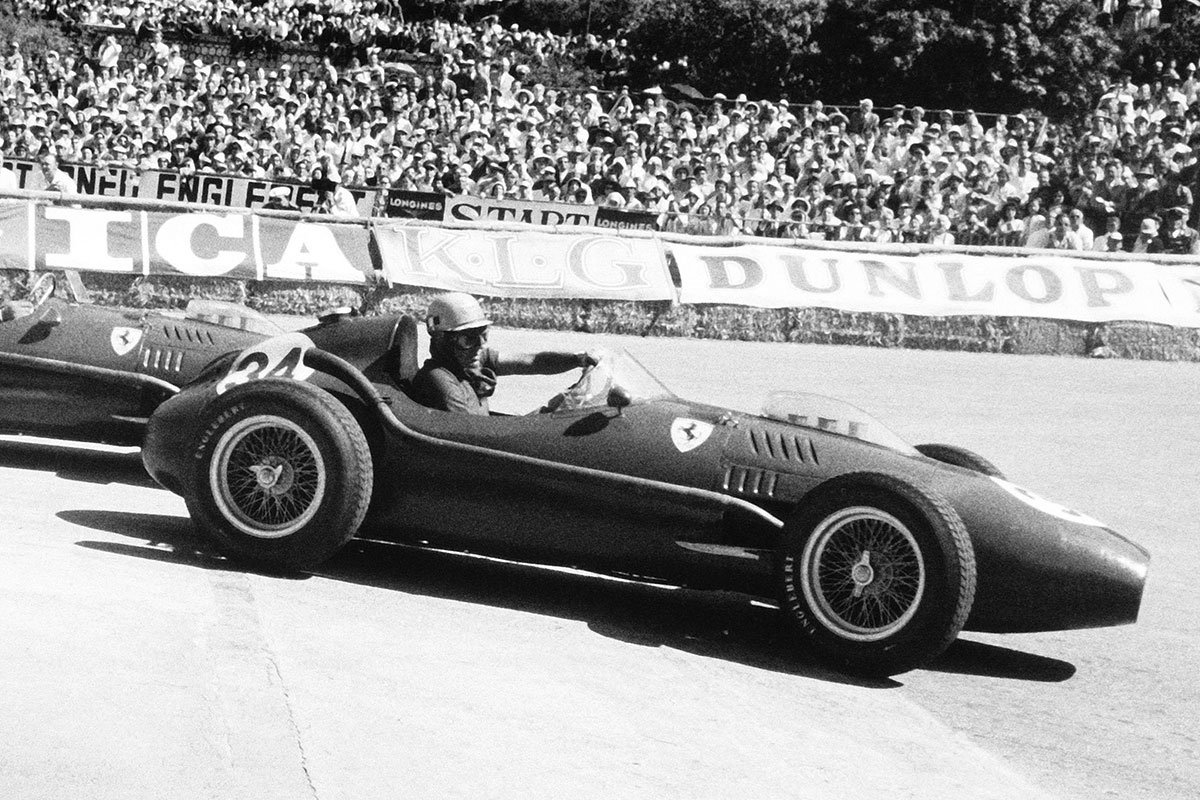 Originally published: June 2019
1:18 1958 Ferrari Dino 246
We have just taken delivery of Tecnomodel's trio of 1:18 replicas of the 1958 Ferrari Dino 246 Formula One car. These are for Peter Collins, Luigi Musso and Olivier Gendebien. And they are very special indeed.
Of course, a standard Tecnomodel is special, but what makes these ones even more so?
Well for starters, they come with an authentic 'race aged' finish. This means that the bodywork features all the dirt and grime that would have built up during the race, particularly on the nose cone and on the tail around the exits of the exhaust pipes.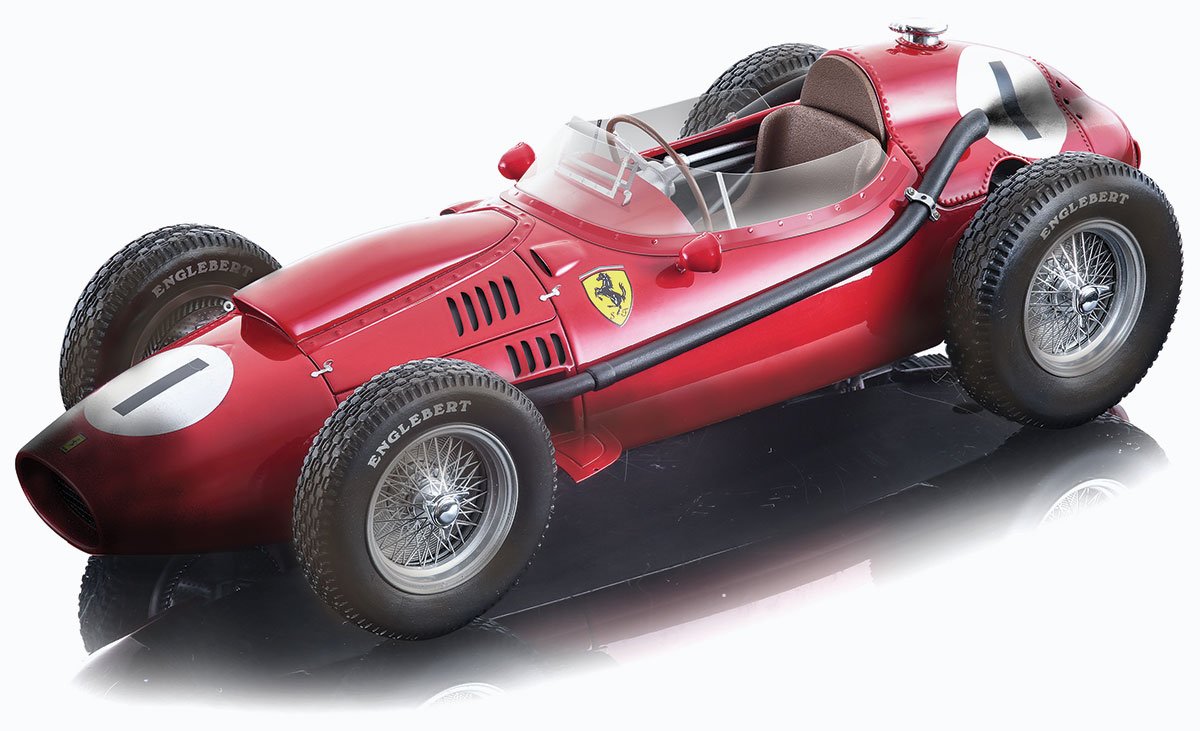 And the other thing that makes these 1:18 Tecnomodel replicas so appealing? Well, it's the ridiculously low limited edition numbers. The Collins car is a worldwide limited edition of just 90 pieces worldwide, while the Musso is restricted to 65, and the Gendebien to a mere 60!
The Collins model is particularly poignant. It is from the 1958 British Grand Prix at Silverstone, which he won by almost half a minute from team-mate Mike Hawthorn. This would tragically prove to be Peter's last Formula One win, as he was to lose his life in the very next race at the Nurburgring.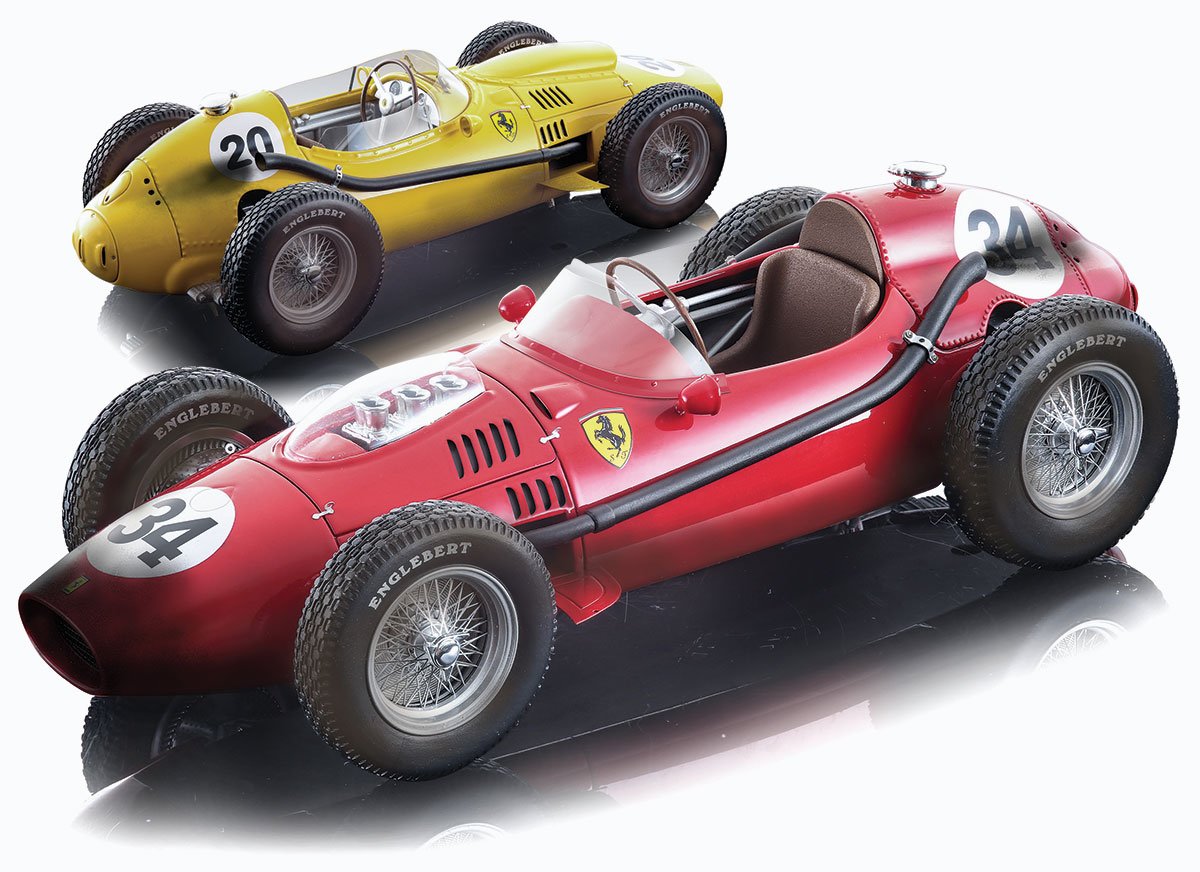 Sadly, the Musso car also has a sombre tale behind it. The Italian driver started the 1958 campaign well, with a pair of runner-up finishes in Argentina and Monaco. But he was also destined not to survive the season, losing his life in the French Grand Prix at Reims.
The yellow 246 was entered by future four-time Le Mans winner Olivier Gendebien in the 1958 Belgian Grand Prix, for the home Ecurie Francorchamps team. He finished that race sixth.
You won't be surprised to hear that our remaining stock levels for these replicas are very much on the low side after fulfilling our customer pre-orders. This is probably your only opportunity.