Tecnomodel 1:18 1951 Alfa Romeo 159 Diecast Model Car Review
Published on: 07/08/2019 10:23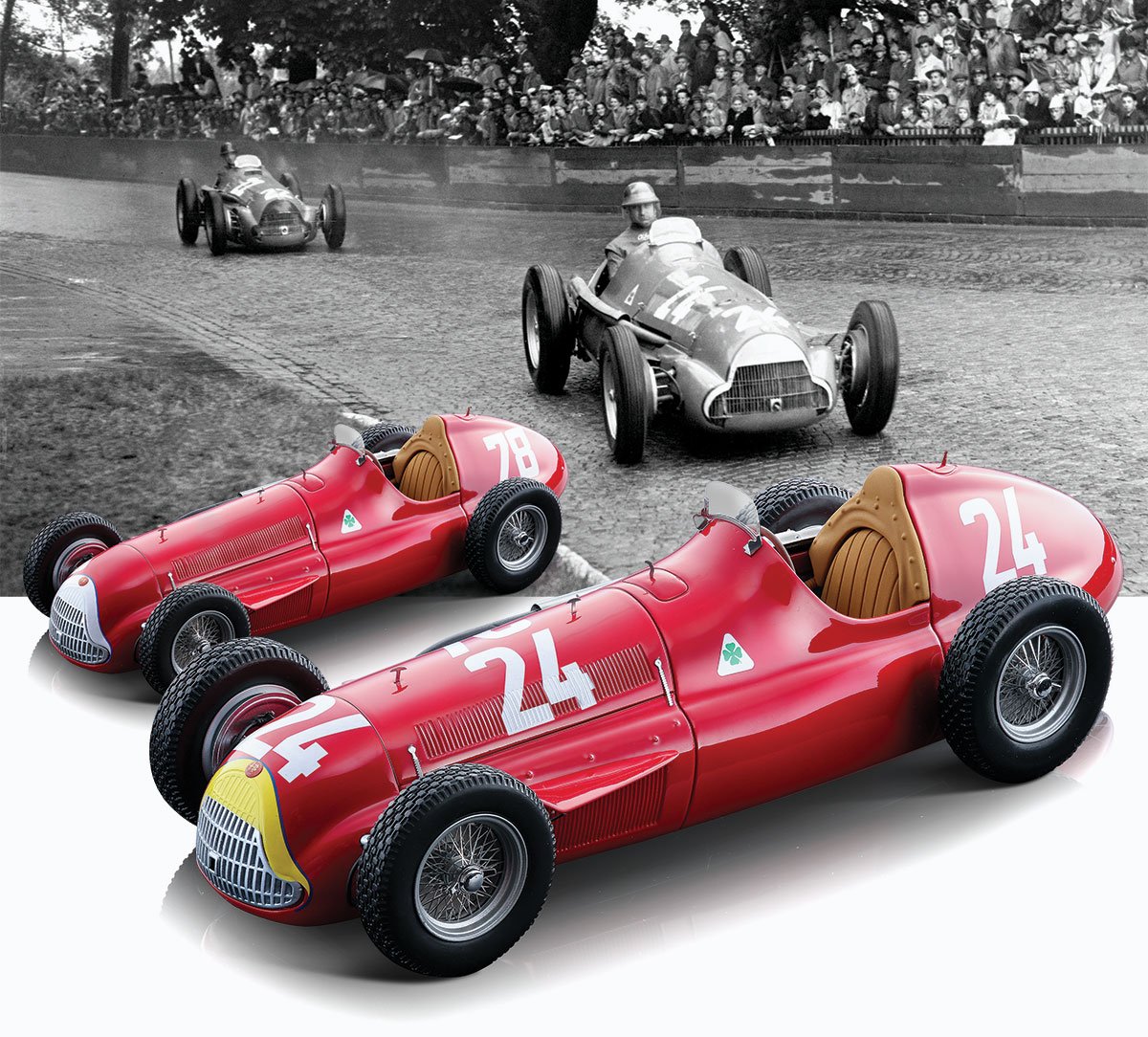 Originally published: August 2019
1:18 1951 Alfa Romeo 159
Tecnomodel has just announced that it will be replicating the 1951 Formula One world championship winning Alfa Romeo 159 'Alfetta' in 1:18 scale. For many collectors, this will be the first opportunity to add Juan Manuel Fangio's conquering 1951 machine to their 1:18 F1 world champions collections.
1951 was only the second season of the Formula One world championship, and saw Juan Manuel Fangio secure the first of his five titles.
The Argentinian fended off the strong Ferrari challenge of Alberto Ascari and Jose Frolian Gonzalez to wrap up the championship with victory at the final race of the year in Spain. Before that, he had also tasted success at the season-opener in Switzerland, and at the French Grand Prix. Tecnomodel's 1:18 Fangio replica will be of his #24 159 from the Swiss race.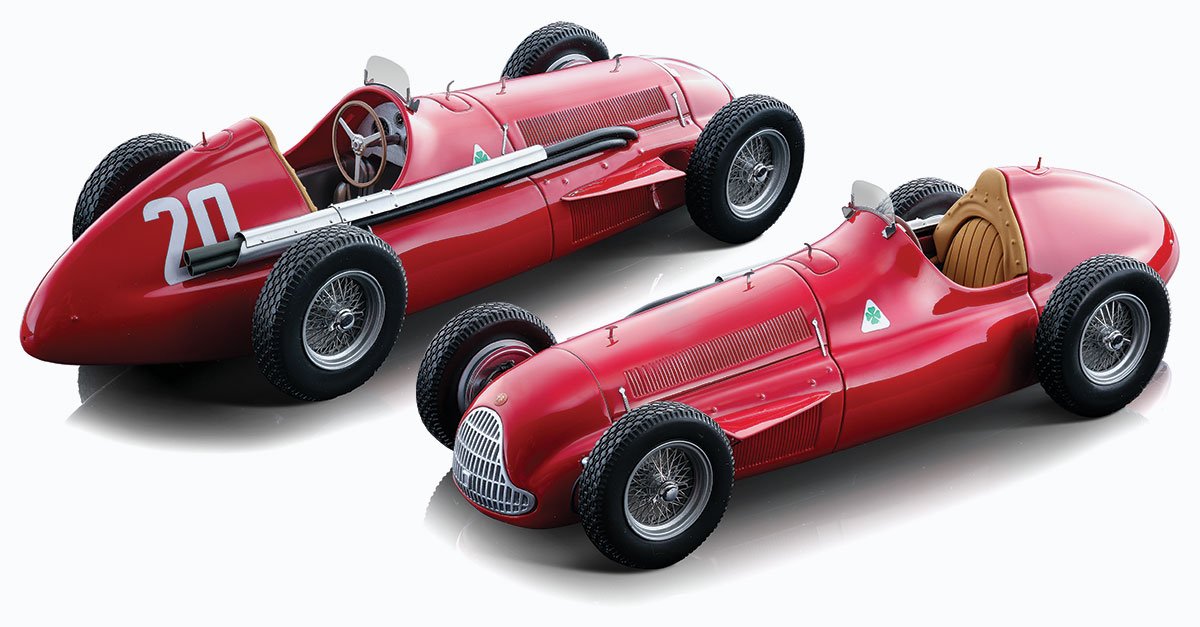 Tecnomodel will also be replicating reigning champion Giuseppe Farina's 1951 Alfa Romeo, from the season-ending Spanish Grand Prix in which he finished third. The Italian had also taken victory at Spa, and would end the year fourth in the points. Paul Pietsch's car from the German Grand Prix will also be produced in 1:18. Finally there will be a plain red 'press' car.
We're sure you all know the score with Tecnomodel by now, with paltry limited editions that sell out to pre-orders before they have even been released. The same is bound to be true with these Alfas.