Spark 1:43 Verstappen 2022 Japanese Grand Prix Red Bull diecast model car review
Published on: 11 August 2023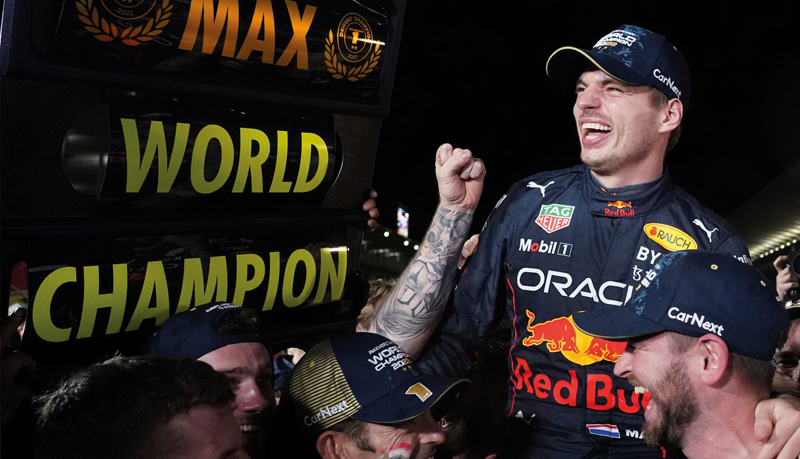 We have just received Spark's 1:43 'special' commemorating Max Verstappen clinching last year's F1 world title at the Japanese GP.
Although Max won the wet Suzuka race rather easily, his coronation was far from a straightforward affair, as the Dutchman wasn't confirmed as the 2022 champion until a little while after the event had concluded. This was due to a combination of Ferrari's Charles Leclerc receiving a post-race penalty that demoted him to third place behind Verstappen's team-mate Sergio Perez, and full race points being awarded when the general understanding had been that they would not be because of the reduced race distance. Maybe one day Max will win a world championship in conventional circumstances!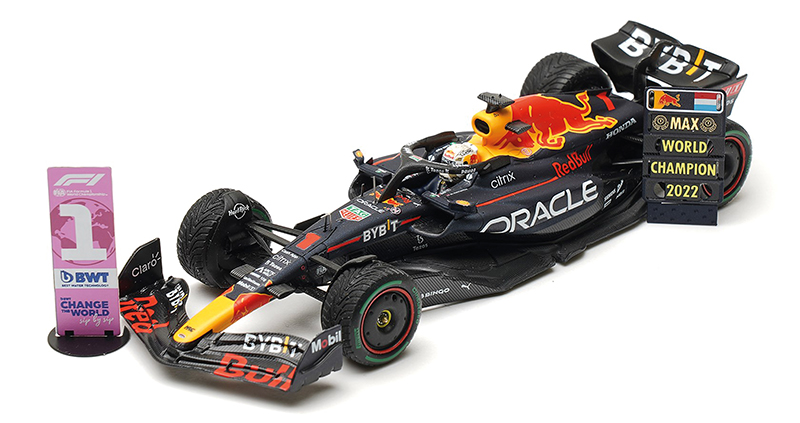 This 1:43 'special' comes with a celebratory pit board and first place marker board included. It also features the green-walled intermediate tyres that Max finished the race with.
Click Spark 1:43 Verstappen 2022 Japanese Grand Prix Red Bull to order.
---
Want some more? Please click here to return to our editorial menu.

Share this story