Spark 1-18 Hamilton 2021 race-winning 'specials' diecast model car review
Published on: 22 August 2022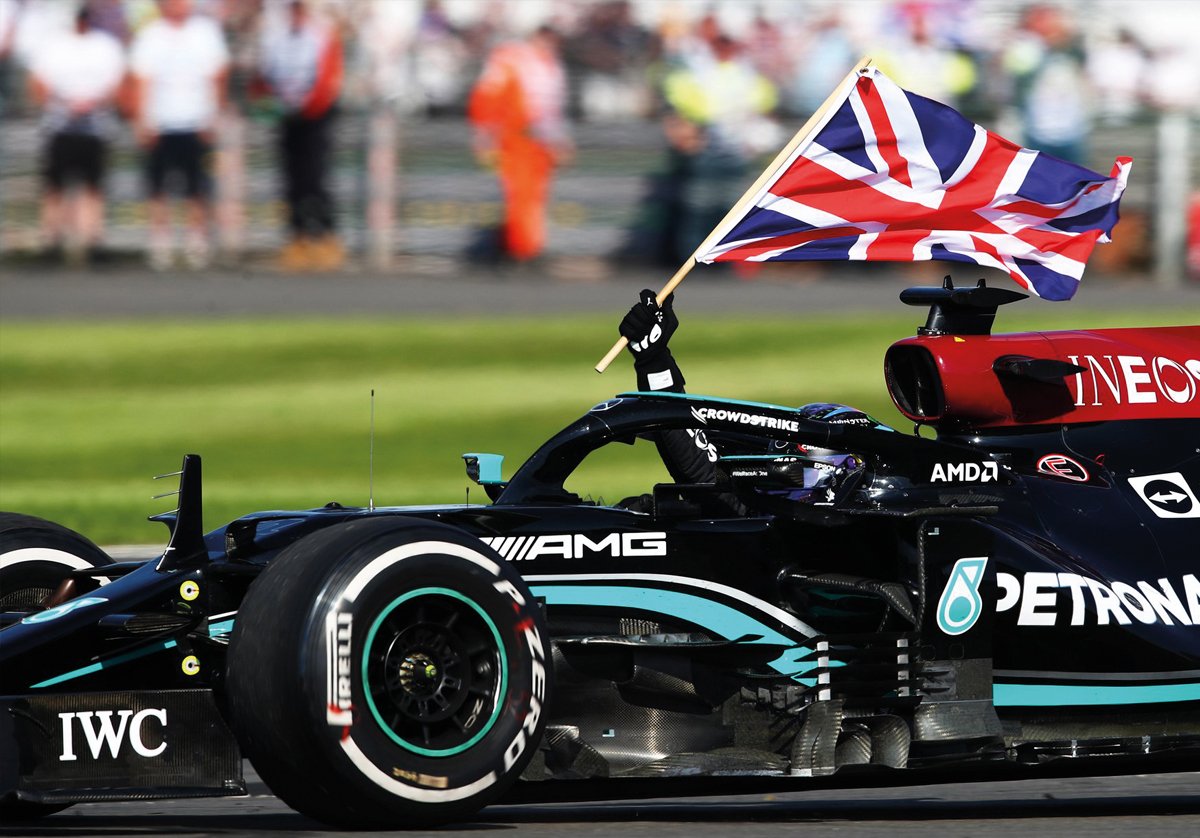 Now in stock are Spark's 1:18 'specials' commemorating Lewis Hamilton's victories in last year's British and Russian Grands Prix.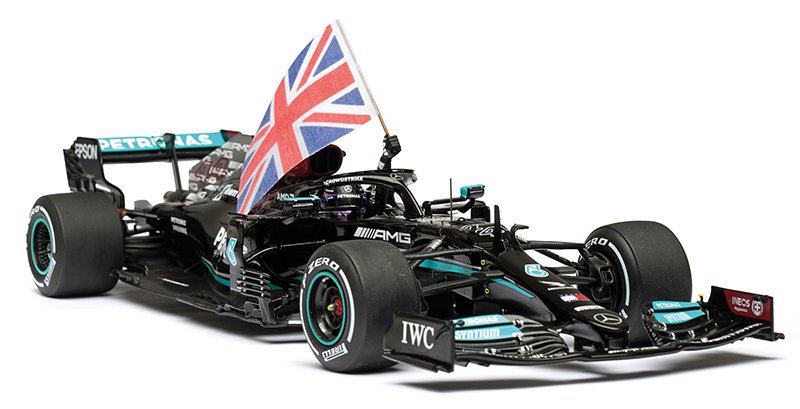 Taking them chronologically, we'll start with Lewis's British GP winning Mercedes F1 W12 from Silverstone. The 2021 British Grand Prix was certainly a dramatic affair. Even in the Saturday sprint race there had been a sensational first lap battle between Hamilton and Verstappen, which paled in comparison to the first lap of the grand prix itself. Contact between the two at Copse sent Verstappen heavily into the barriers, while after the restart Hamilton had to serve a 10 second penalty at his pit stop, necessitating one of his famous comebacks. And with just two laps to go he wrested the lead from the Ferrari of Charles Leclerc to secure a famous victory, the 99th of his career! Spark's 1:18 'special' features Lewis flying the Union Jack, as he did on his victory lap.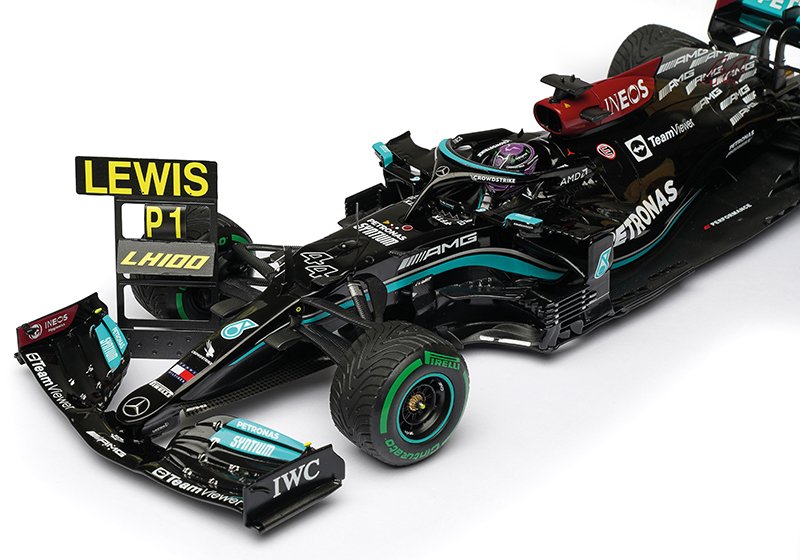 Then there is the Brit's Russian GP winning machine from Sochi, with Spark's 1:18 'special' commemorating one of the greatest achievements in Formula One history; namely 100 grand prix victories. As last year's Russian Grand Prix headed towards its conclusion it looked like McLaren's Lando Norris was going to take the win, and that Hamilton would have to wait for another time to rack up his century. But then in the closing stages heavy rain arrived, and Lewis pitted for intermediate tyres (which are featured on Spark's model) whereas the McLaren driver gambled on staying out on slicks. Hamilton's decision was the correct one, and he went on to make history once again. This 'special' also comes complete with the celebratory pit board that the Mercedes team made up to commemorate the accomplishment.
Click Spark Hamilton 2021 race-winning 'specials' to order.
---
Want some more? Please click here to return to our editorial menu.

Share this story