Spark 1-12 Verstappen 2021 Red Bull RB16B diecast model car review
Published on: 11 January 2023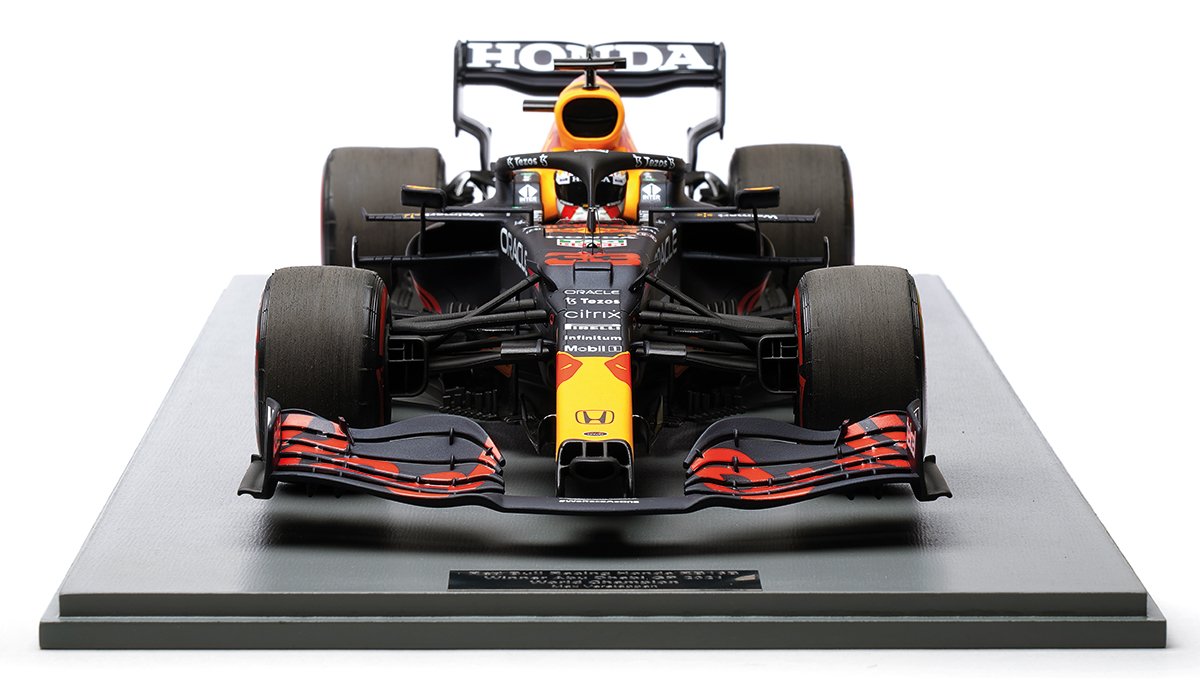 As 2022 drew to a close, two of Spark's 1:12 replicas of Max Verstappen's 2021 Red Bull RB16B became available from stock.
We specify 'two', as Spark has actually produced four different 1:12 replicas of Max's 2021 Red Bull. Chronologically, they are his cars from the Monaco, Dutch, Turkish and Abu Dhabi Grands Prix. We received our initial delivery of these behemoths a few weeks ago, but it was 100% allocated to customer pre-orders. On our second and final shipment, the Dutch and Turkish cars were again completely sold out to customer pre-orders.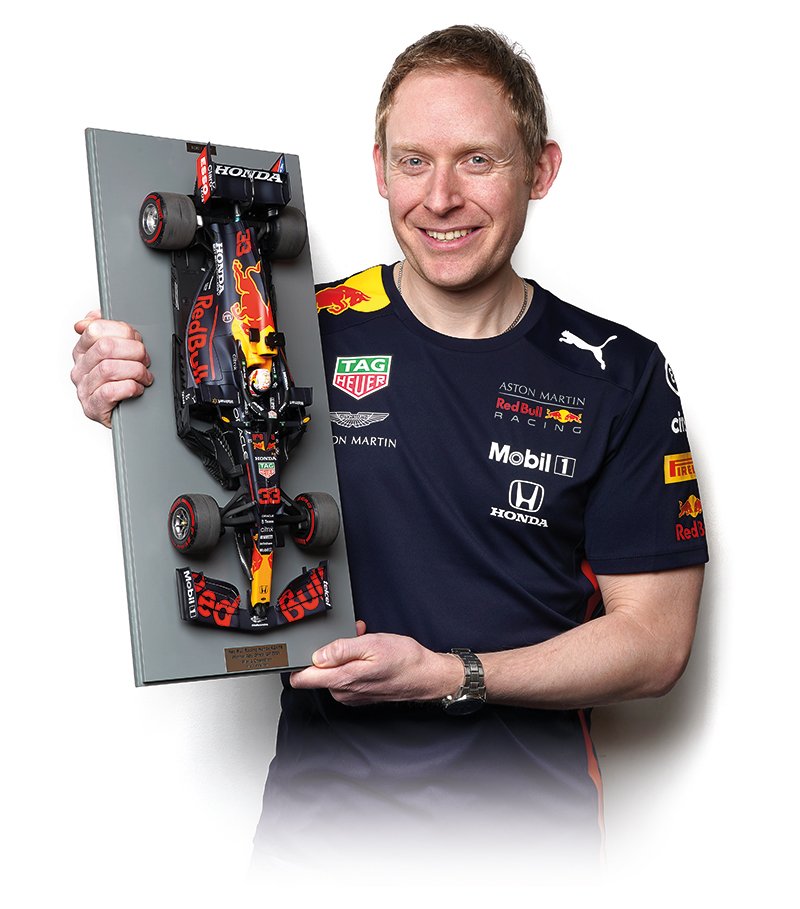 And we don't exactly have large quantities of the Monaco and Abu Dhabi versions remaining either. At the time of going to press, we are down to our last two pieces of Verstappen's Monaco-winning car. This victory saw him lead the Formula One world championship for the very first time in his career. As for the Abu Dhabi car, where he won not only the race but also his first world championship, we currently have four pieces left in our warehouse. Once they're gone, there will be no further opportunities to obtain them.

For those of you not in the know, these 1:12 replicas measure an imposing 45cm in length. They also come complete with their own display case, which is a nice touch.
Click Spark 1-12 Verstappen 2021 Red Bull RB16B to order.
---
Want some more? Please click here to return to our editorial menu.

Share this story