Norev 1:18 1992 Ford Escort RS Cosworth Diecast Model Car Review
Published on: 19 December 2018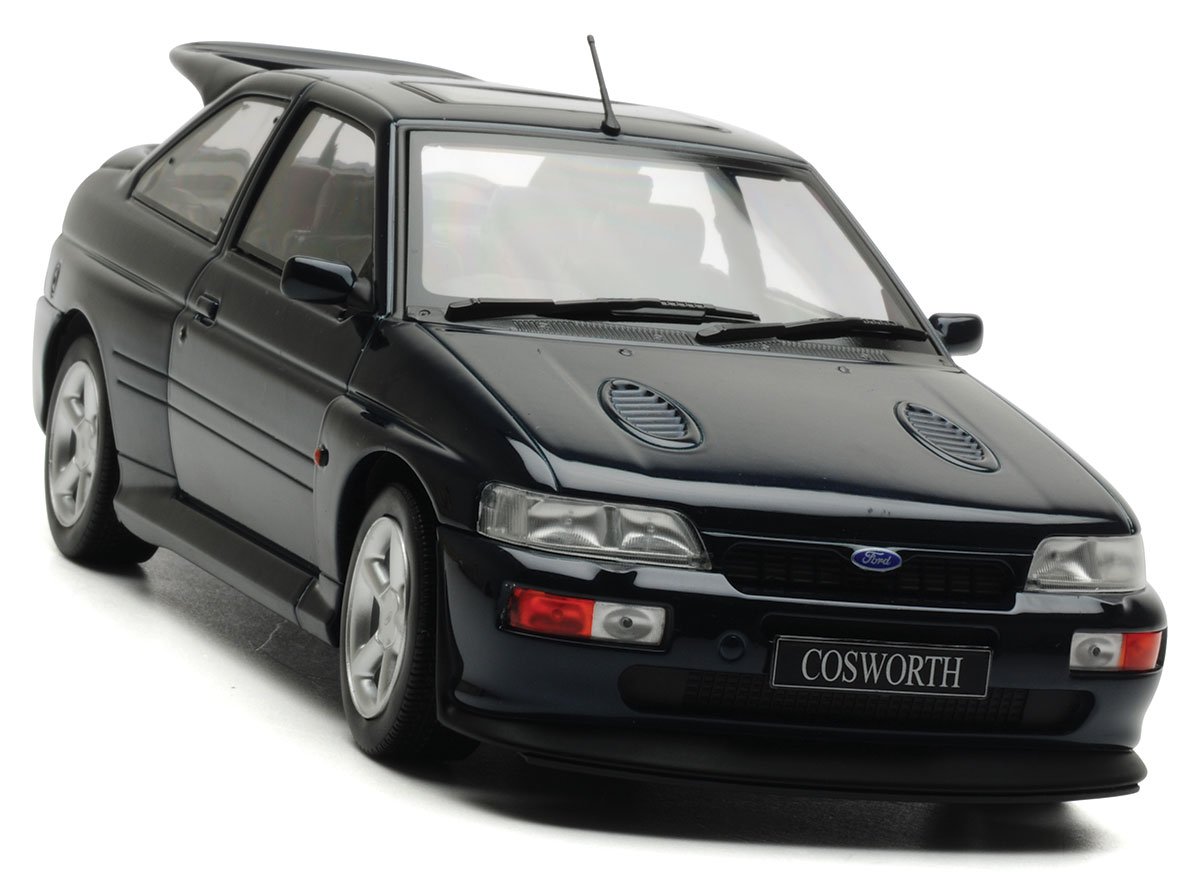 Originally published: January 2020
1:18 1992 Ford Escort RS Cosworth
Norev has just released its 1:18 replica of the 1992 Ford Escort RS Cosworth, which is available in white and Petrol Blue. The latter is a UK market exclusive, and is a limited edition of just 1,002 pieces.
The Escort RS Cosworth was conceived in order to compete in the World Rally Championship. Ford developed the car around the chassis and mechanicals of the Sierra Cosworth, in order to accommodate the larger Cosworth engine and transmission, while clothing it in Escort body panels to make it resemble the standard Mk5 Escort. Its huge whale tail rear spoiler made it easily recognisable.
The first 2,500 units produced were 'homologation specials', which had to bear a close resemblance to the rally version in order for it to be allowed to compete. They even had non-functioning water injection systems under the rear seats! They also suffered with significant turbo lag; this due to the oversized Garrett T34 turbo working with an engine that was detuned for road use.
Once Ford had met its homologation quota, it was able to introduce a second version of the Escort RS Cosworth in 1994. A smaller turbo reduced the lag, while other refinements greatly enhanced the car's drivability and enhanced its reputation as one of the all-time great fast Fords.