Minichamps 1:18 Sauber C9 Diecast Model Car Review
Published on: 03 May 2019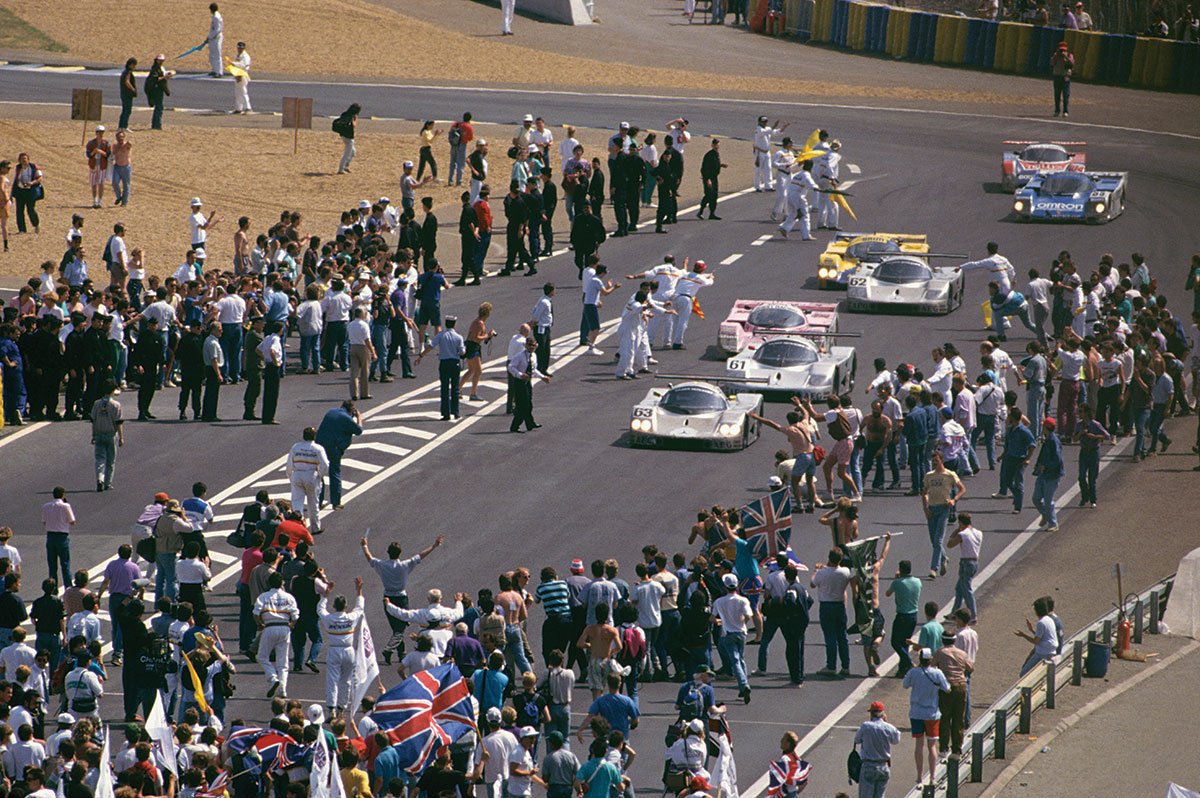 Originally published: May 2019
1:18 Sauber C9

The most prolific car that was on display at Nuremberg was Minichamps' 1:18 replica of the Sauber Mercedes C9. Of the nine different versions that will be produced, eight were on show.
The car's finest moment came at the 1989 Le Mans 24 Hours. The #63 machine of Jochen Mass, Manuel Reuter and Stanley Dickens took a resounding victory, some five laps clear of their team-mates Mauro Baldi, Kenny Acheson and Gianfranco Brancatelli who finished second in the #61 C9. The #62 silver bullet came home in fifth place, with the all-French crew of Jean-Louis Schlesser, Jean-Pierre Jabouille and Alain Cudini.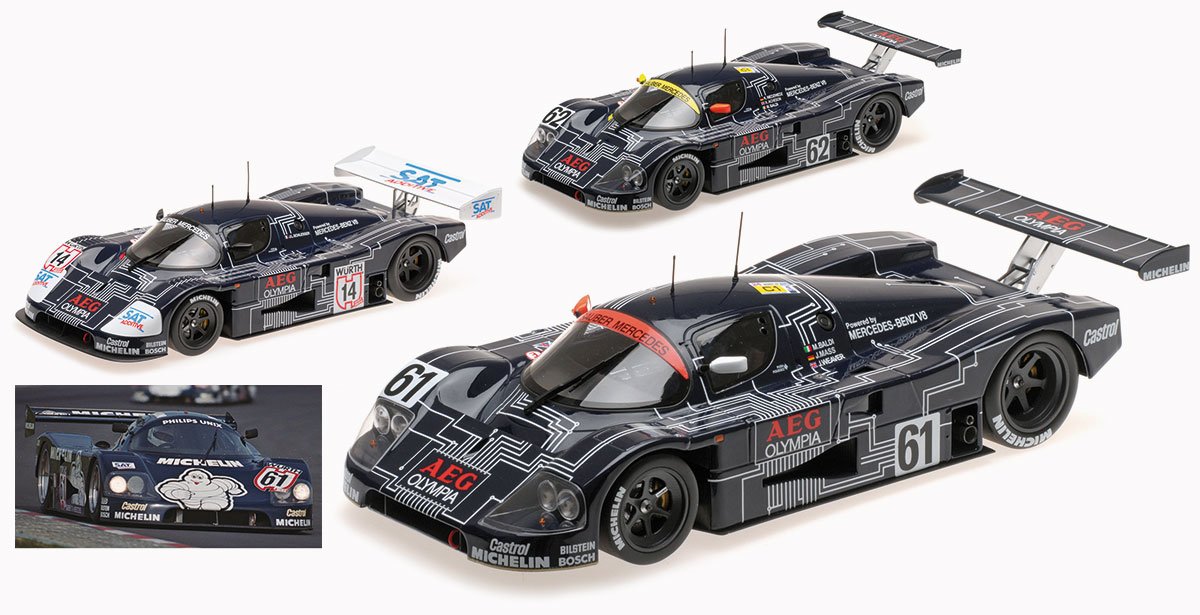 Minichamps will also be replicating the black #61 (Baldi/Weaver/Mass) and #62 (Niedzwiedz/Acheson) Saubers from Le Mans in 1988. The cars may have been withdrawn after repeated tyre failures in practice, but they had an awesome livery, so we expect these to be just as popular as the 1989 replicas. The other 1988 replica is the #14 C9 that Schlesser took to victory in the Supercup that year.
Next up are two 1987 machines. The Kouros-backed #61 car is from Le Mans. It was piloted by Thackwell, Pescarolo and Okada. The Michelin-sponsored #61 entry was driven to victory by Schlesser in that year's Supersprint.
The final 1:18 replica is the #61 test car from 1989, which had the light blue stripe across the middle.
So, you have plenty of options if there is a Sauber C9-sized hole in your collection! Place your pre-order now for the one that makes the most persuasive argument to fill that space, and you will not miss out.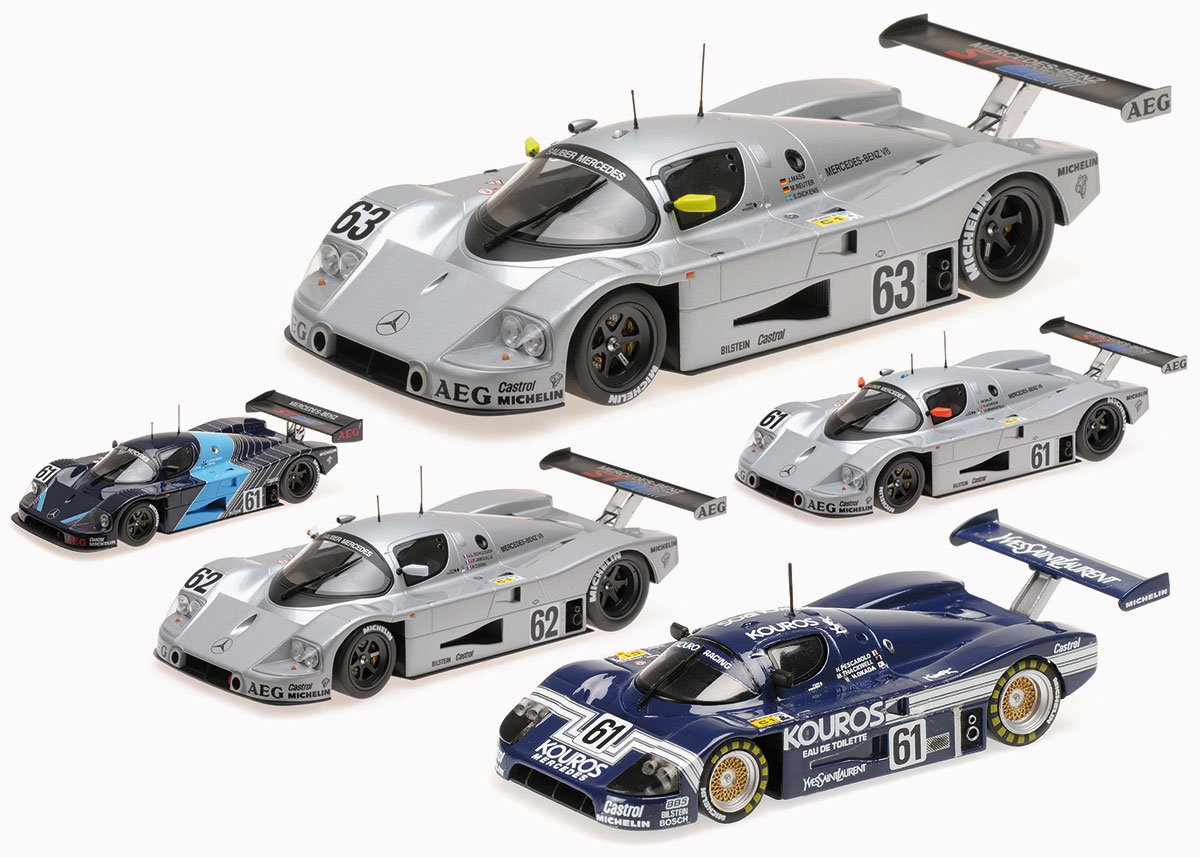 Shop for the

1:18 Sauber C9
Want some more editorial stories? Please

click here

to return to the Diecast Legends home page.

Share this story