Minichamps 1-18 Lauda 1984 McLaren MP4/2 diecast model car review
Published on: 22 August 2022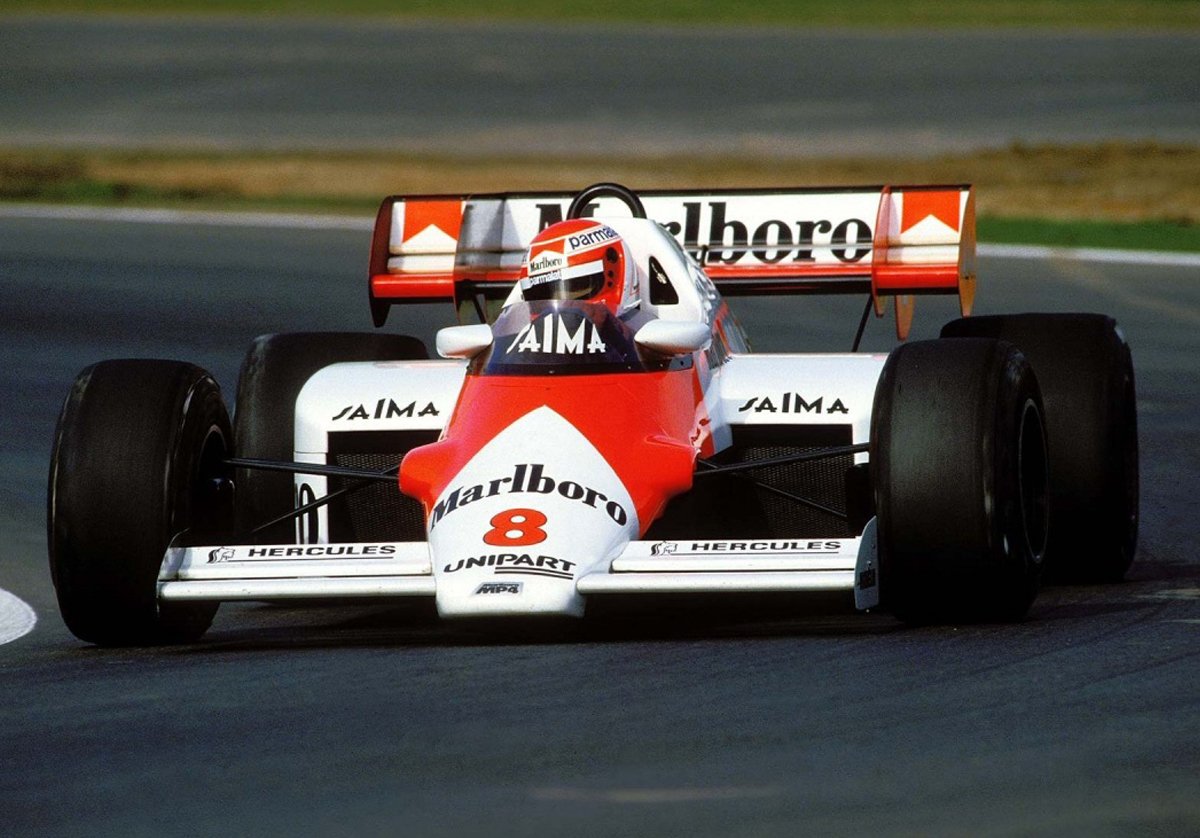 Minichamps has just released one of its most significant subjects of recent times, in the form of its 1:18 replica of Niki Lauda's 1984 Formula One world championship winning McLaren MP4/2. For many collectors, this will be their first opportunity to add this model to their 1:18 F1 world champions collection.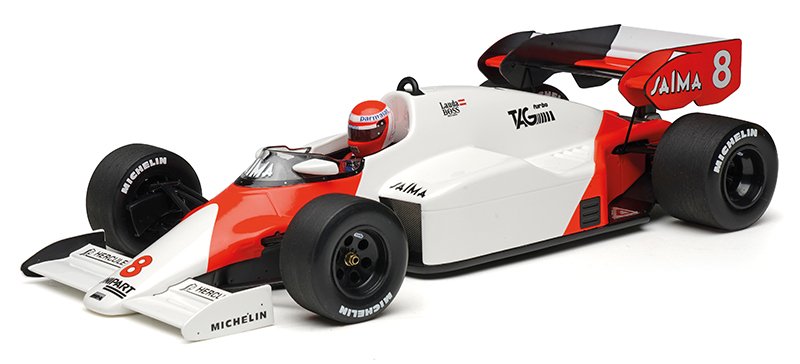 McLaren absolutely dominated the 1984 Formula One season, winning 12 of the 16 races thanks to the combined efforts of Lauda and Alain Prost. Thankfully, the team allowed its drivers to race each other, so a thrilling championship battle was still able to play out over the course of the campaign. It would turn out to be a classic case of youth and speed (Prost) versus experience and guile (Lauda). Indeed, Lauda failed to score a single pole position during the season, and often qualified poorly, but he could always be relied upon to work his way up the field during the race.

Coming into the last race of the year in Portugal, Prost had won six races to Lauda's five, but it was the Austrian who had a three and a half point championship lead. To win his first world championship, Prost had to win the finale and hope that his team-mate wasn't second. After qualifying, things looked good for Prost, as he was second on the grid behind only Nelson Piquet's Brabham, while Lauda was mired down in 11th. Come the race Alain quickly moved past the fast-starting Nigel Mansell (Lotus) and Keke Rosberg (Williams) to move into the lead; he'd done all he could do.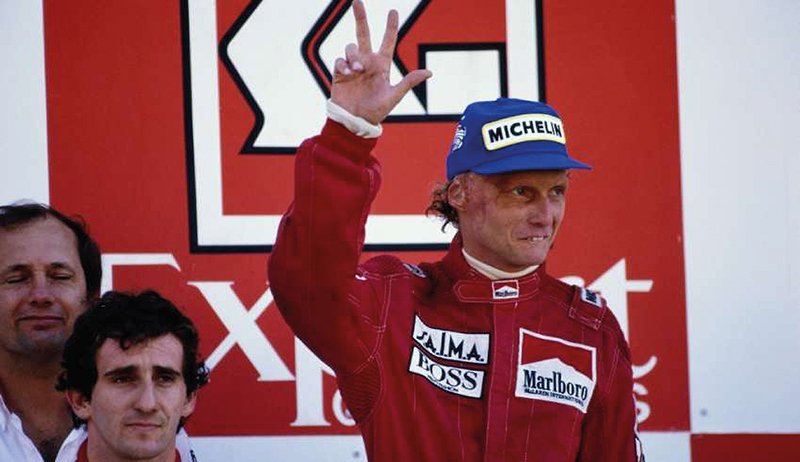 But Niki kept on coming. And coming. He quietly picked off those ahead of him one by one, until a final pass on Ayrton Senna's Toleman for second place put him in the position he needed to secure his third and final world title. In the end the gap between the two combatants was a mere half a point, which remains the closest finish to a world championship to this day.
Minichamps' 1:18 replica of Lauda's 1984 McLaren MP4/2 is of the car from that final race of the season at Estoril. It is a worldwide limited edition of a paltry 750 pieces, and comes with a Marlboro decal sheet included.
Click Minichamps 1-18 Lauda 1984 McLaren MP4/2 to order.
---
Want some more? Please click here to return to our editorial menu.

Share this story