Minichamps 1-18 1969 BMW 2500 New Horizon Art Car-Style diecast model car review
Published on: 23 August 2022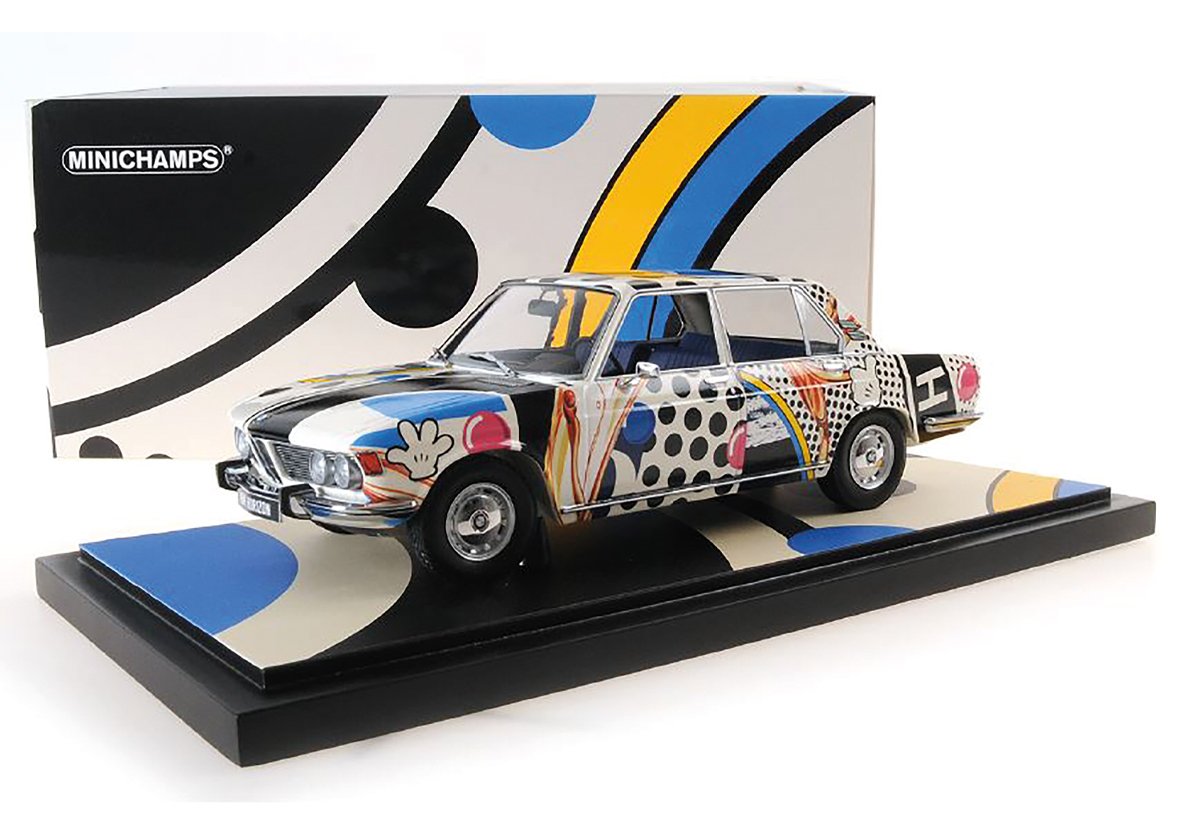 Minichamps recently released one of its more intriguing subjects; a 1:18 replica of the BMW 2500 New Horizon project, which had a livery in the style of BMW's famous 'Art Cars'. Indeed, the car was given its distinctive paint job by famed BMW 'Art Car' artist Walter Mauer.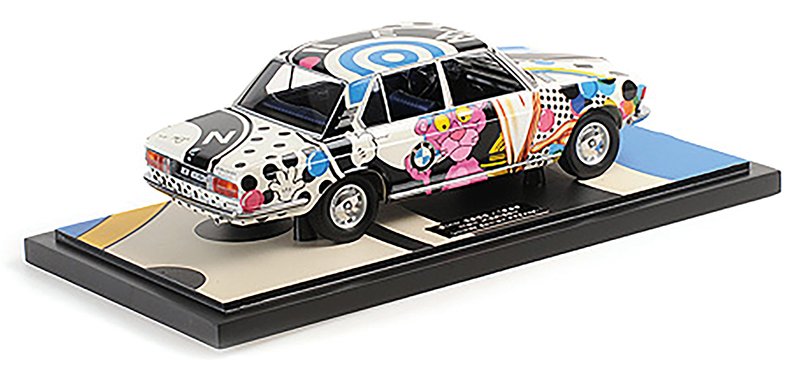 The message behind the New Horizon initiative was to make people think about forthcoming change and challenges; about new horizons, if you will! The donor car was a 1969 BMW 2500 which, after having its livery applied, was presented to the world at Florida's 'Art Miami' exhibition in December 2018.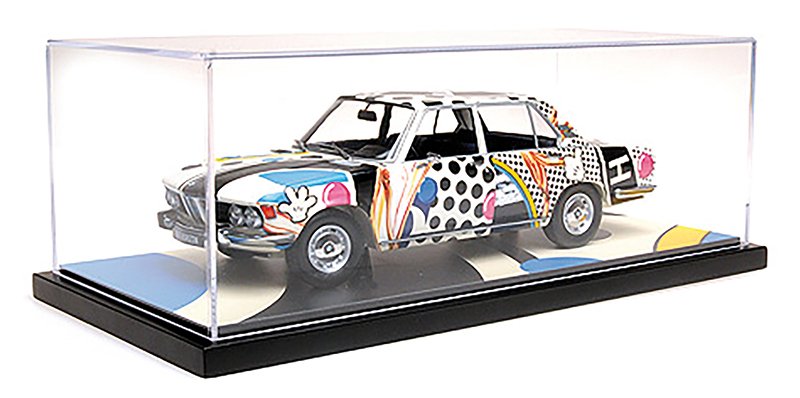 Now, this Minichamps 1:18 replica is a limited edition of just 999 pieces worldwide. 'Art Car' (or art car-style) models always go down an absolute storm with collectors, particularly in Europe, so only a tiny quantity of this replica has made it to the UK. Indeed, we have a mere three examples remaining after fulfilling our customer pre-orders. If you are interested in adding it to your collection, then you really need to act promptly. It comes complete with its own display case, by the way.
Click Minichamps 1-18 1969 BMW 2500 New Horizon Art Car to buy.
---
Want some more? Please click here to return to our editorial menu.

Share this story