Minichamps 1:12 Valentino Rossi 2017 Yamaha YZR-M1 Diecast Model Bike Review
Published on: 23 October 2018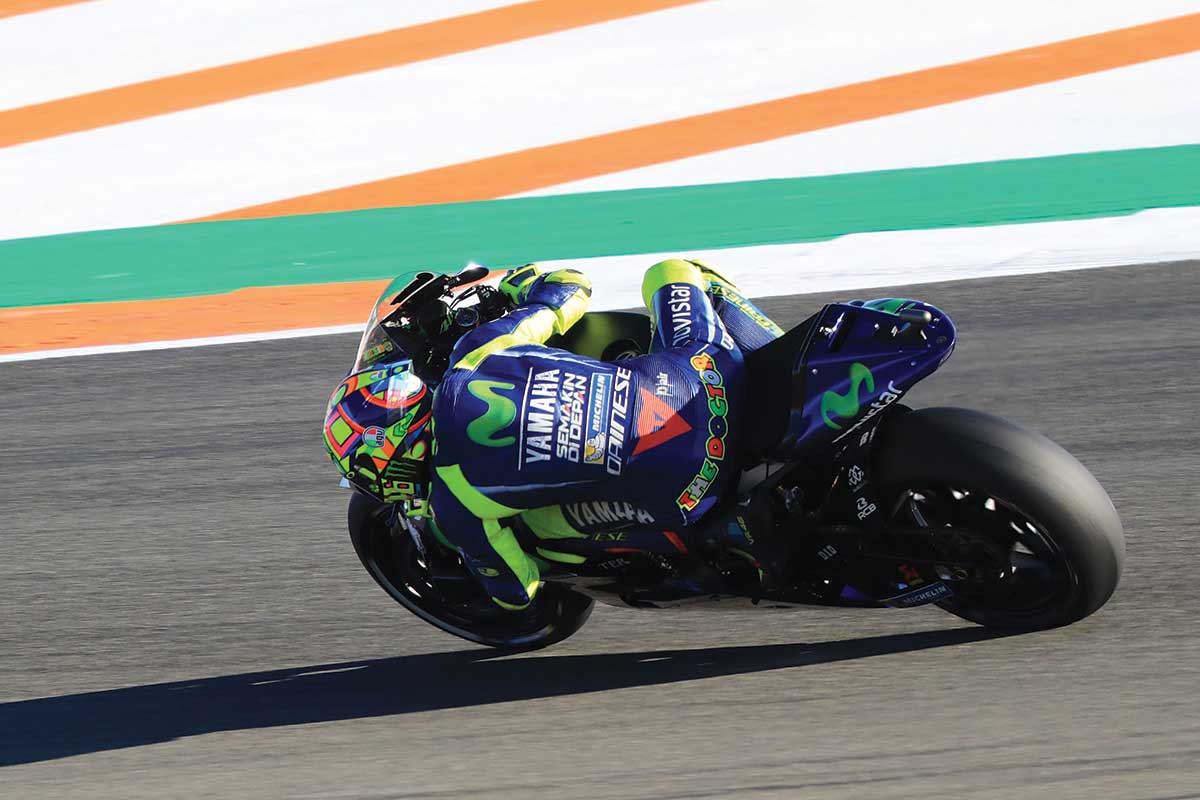 Rossi 2017 Yamaha YZR-M1

The Valentino Rossi fans amongst our customers (there are many) will be delighted to hear that Minichamps' 1:12 replica of his 2017 Yamaha YZR-M1 has just arrived. This now marks the beginning of the third decade that Minichamps has been producing 1:12 models of the goat's (surely we don't need to tell you what that means!) racing machines.
Vale started last season strongly with three podiums, and went on to claim victory halfway through the year at his favourite stomping ground of Assen. He would ultimately end the campaign fifth in the riders' points, continuing his incredible run of competitiveness in the sport.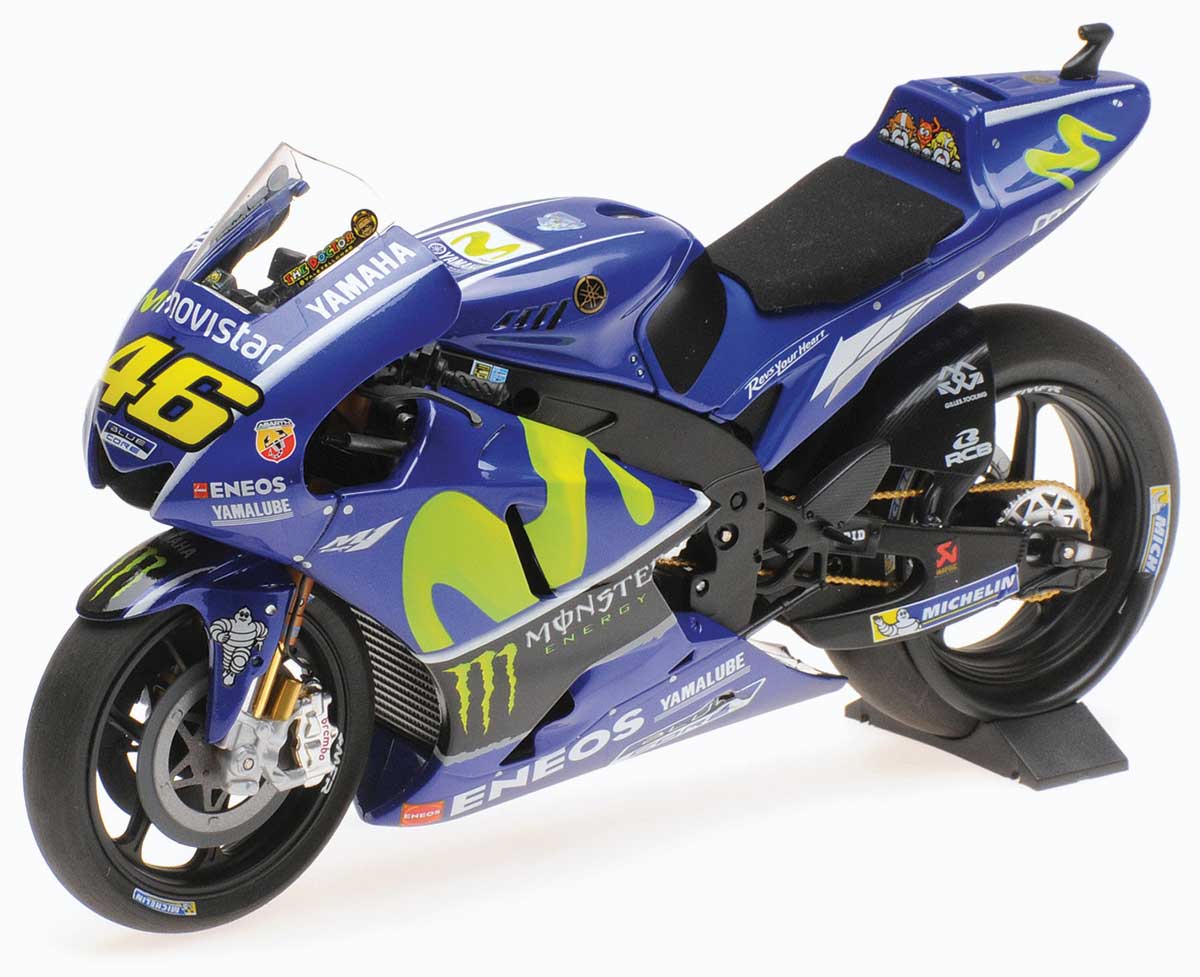 Replicas of Rossi's Moto GP bikes have been selling out increasingly quickly as the years have gone by, and particularly since he rejoined Yamaha. His YZR-M1s from 2013 to 2016, for example, disappeared from our shelves in the blink of an eye.
The same is sure to happen with The Doctor's 2017 mount. Right now we still have a few remaining after fulfilling our customer pre-orders, but now that the model has been released, that number is going to diminish rather quickly.
Shop for the

Rossi 2017 Yamaha YZR-M1
Want some more editorial stories? Please

click here

to return to the Diecast Legends home page.

Share this story