Minichamps 1-12 Rossi and Hamilton 2019 'Ride Swap' two bike and figure set diecast model review
Published on: 22 August 2022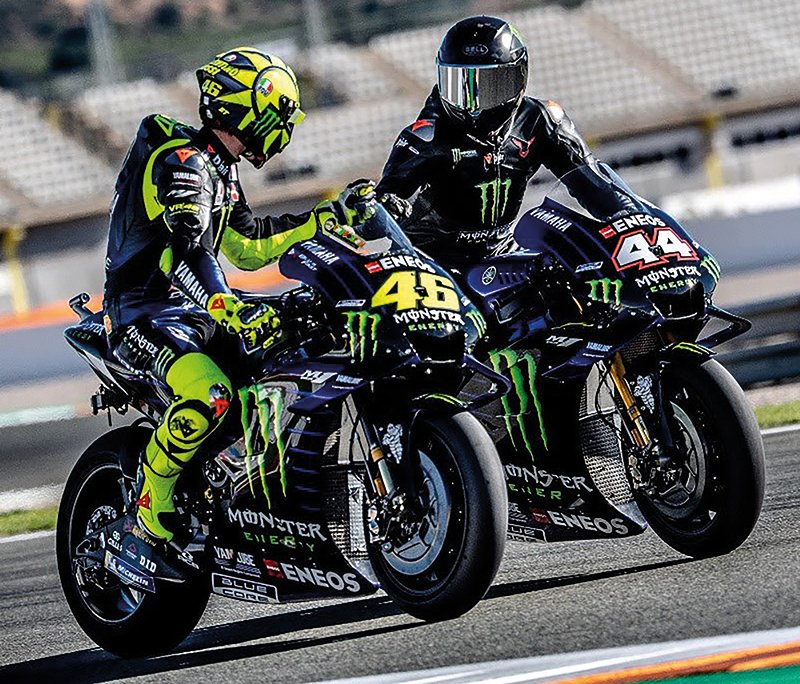 One of Minichamps' most exciting new releases is bound to appeal to collectors of both Formula One and MotoGP replicas! It is the 1:12 two bike and riding figure set for Valentino Rossi and Lewis Hamilton, from their famous 'Ride Swap' at the Valencia circuit in Spain towards the end of 2019.

During the 'Ride Swap', Hamilton rode a 2019 spec. Yamaha YZR-M1, Rossi accompanying the multiple Formula One world champion on his own machine. The Italian then got behind the wheel of a 2017 Mercedes F1 W08.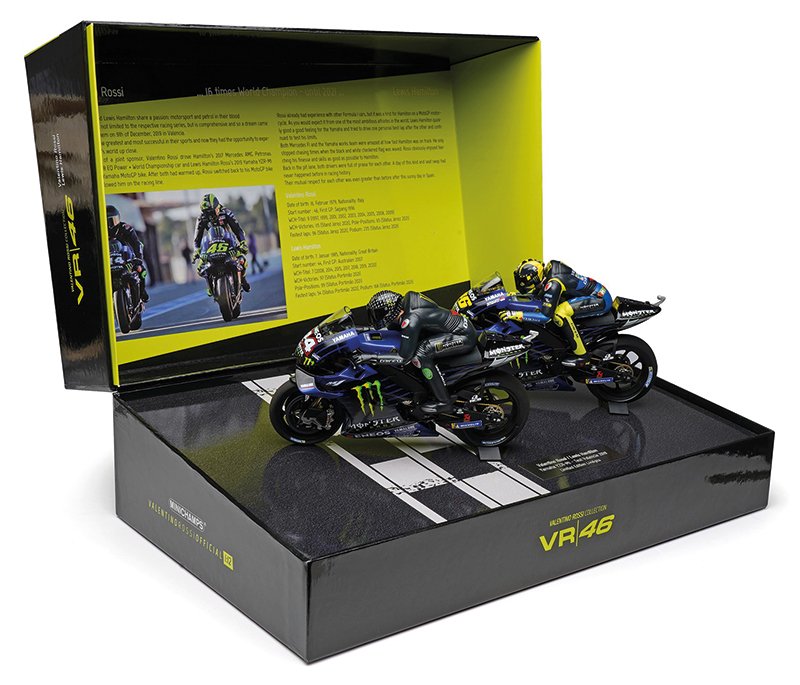 Minichamps' 1:12 set commemorating the occasion comprises two Yamaha YZR-M1s; a #44 machine for Hamilton and a #46 example for Rossi. There is also a helmeted figure for each of the motorsport legends in riding pose. All of this comes presented in a flip lid box with a display base inside it. It is a worldwide limited edition of a mere 1,446 pieces.
(Minichamps has already released its 1:18 and 1:43 replicas of Vale's Mercedes from the 'Ride Swap', by the way, but these have both been sold out for some time).
Click Minichamps 1-12 Rossi and Hamilton 2019 'Ride Swap' two bike and figure set diecast model review to buy.
---
Want some more? Please click here to return to our editorial menu.

Share this story