Cult 1990 Jaguar XJR-15 Diecast Model Car Review
Published on: 03 October 2019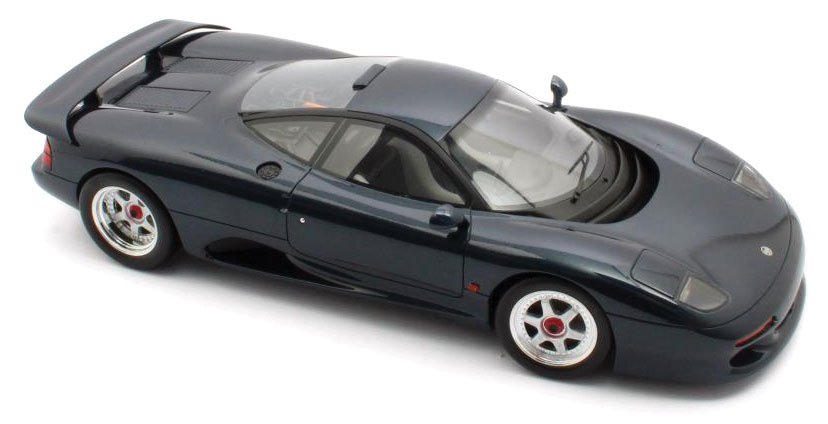 Originally published: October 2020
1:18 1990 Jaguar XJR-15
Cult has just released its 1:18 replica of the 1990 Jaguar XJR-15. It's a sealed bodyshell model, so there are no opening parts, but you do get a perfectly accurate body shape without any unsightly shut lines.
The XJR-15 was produced from 1990 to 1992. It was produced by Jaguar Sport rather than Jaguar itself, the former being a subsidiary of Tom Walkinshaw Racing. Only 53 were produced, each with a price tag of half a million pounds.
From a mechanical standpoint, the chassis was based on the Le Mans winning XJR-9, while the bodywork was penned by Peter Stevens, who would later become one of the co-designers of the McLaren F1. It was powered by a 450 bhp, V12 engine, which featured an electronically managed fuel injection system. The latter incorporated an ahead-of-its-time, fly-by-wire throttle.