Cult 1988 Aston Martin Virage Diecast Model Car Review
Published on: 03 October 2019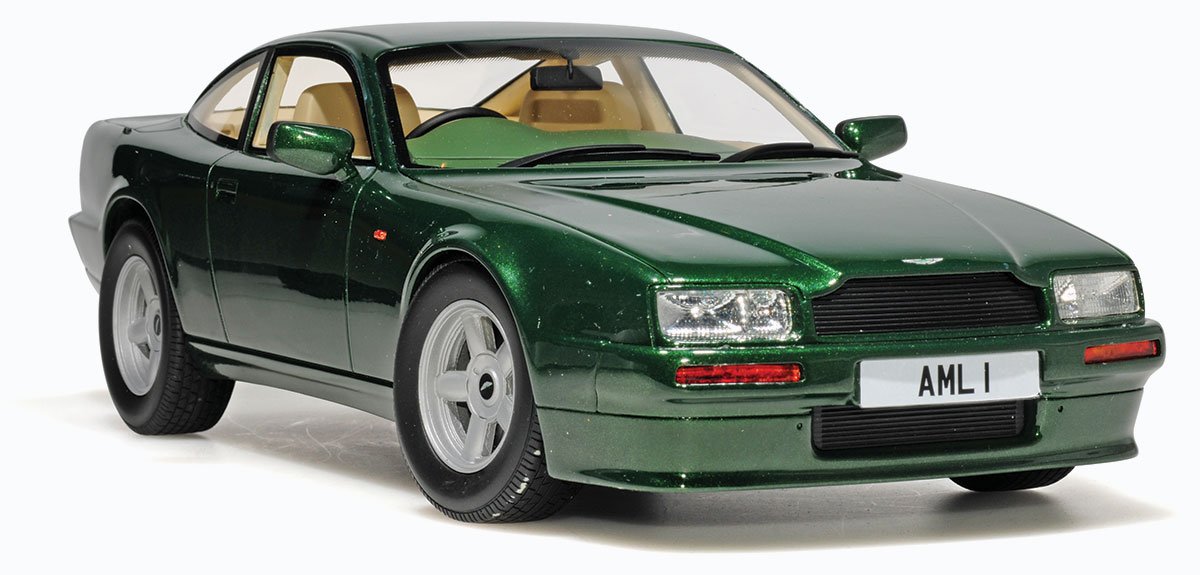 Originally published: October 2019
1:18 1988 Aston Martin Virage
Aston designed the Virage as a replacement for its V8 models. It was a fresh and modern looking car, but it was also a heavy beast, despite its all-aluminium body.
Its 32 valve, 5.3 litre engine delivered near supercar performance, with a top speed of around 160 mph, and a zero to 60 mph time of just over six seconds.
In total, 365 Virages were produced. In 1996, it was replaced by the less extreme V8 coupe.