CMC 1:18 Jaguar C-Type Diecast Model Car Review
Published on: 20 December 2018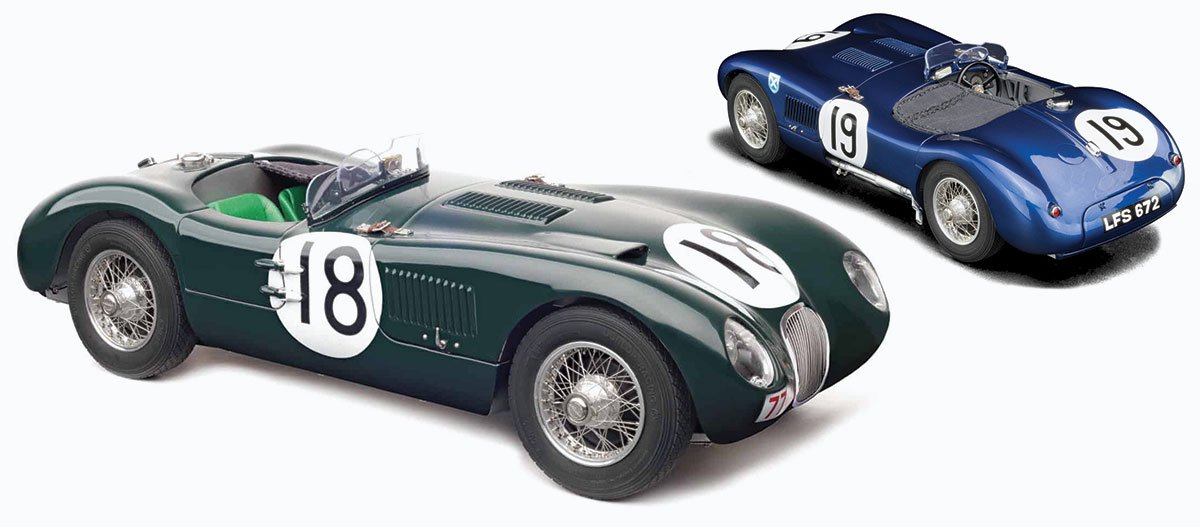 Originally published: August 2019
1:18 Jaguar C-Type
CMC has now released its final two, fabulously detailed 1:18 replicas of the glorious Jaguar C-Type. As usual it has left the best until last, with the 1953 Le Mans winning car of Tony Rolt and Duncan Hamilton, and the example that Jimmy Stewart drove to victory in the 1954 BARC Sports Car race at Goodwood, the latter resplendent in its wonderful shade of Ecurie Ecosse blue.
Obviously, as you'd expect from CMC, the doors and bonnets on these C-Types can be opened, but not like they do on your average 1:18 model. On these Jaguars, the hinge mechanisms are 'simply' scaled-down versions of those on the real car. The engine, of course, is faithfully reproduced, as is the exhaust system, the cooling system and the fuel and oil piping.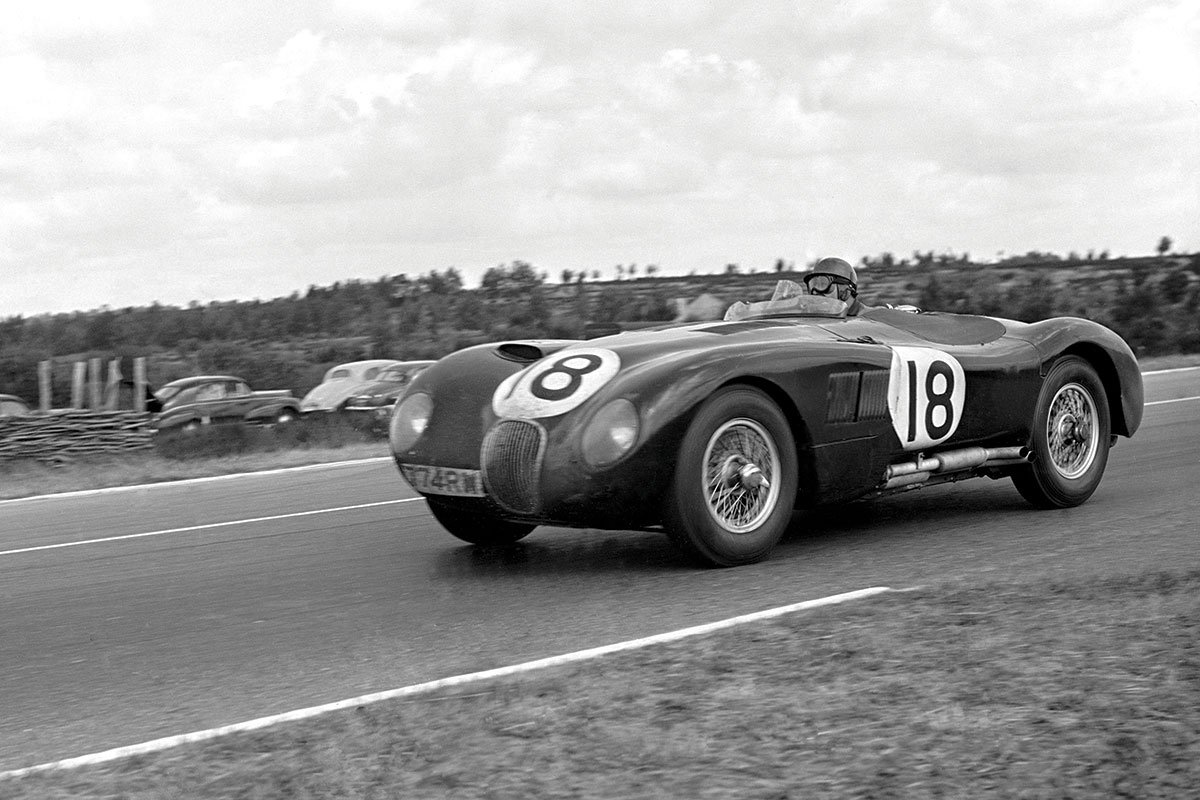 The front axle and suspension are made from metal, as are the rear axle, roll bar, longitudinal torsion-bar suspension, and so on. The hand-made radiator is fashioned from stainless steel. And both the fuel and oil-filler caps hinge just as they do on the real car. The wheels are perfectly crafted with stainless steel spokes and nipples on alloy rims. The wheels are held in place with threaded locking nuts. The interior is trimmed in genuine leather.
Put simply, nobody in the model business comes close to being able to incorporate this level of detail into its offerings.
The Jaguar C-Type is CMC's most exciting replica for many years, so unsurprisingly we do not have many examples of these two versions left in our warehouse after fulfilling our customer pre-orders. Act now, and you should be in time!
As usual, we can offer these two new CMC replicas at £25 off of the RRP, so to you they will be £564.99 instead of £589.99.