CMC 1-18 1966 Ferrari 275 GTB-C diecast model car review
Published on: 23 August 2022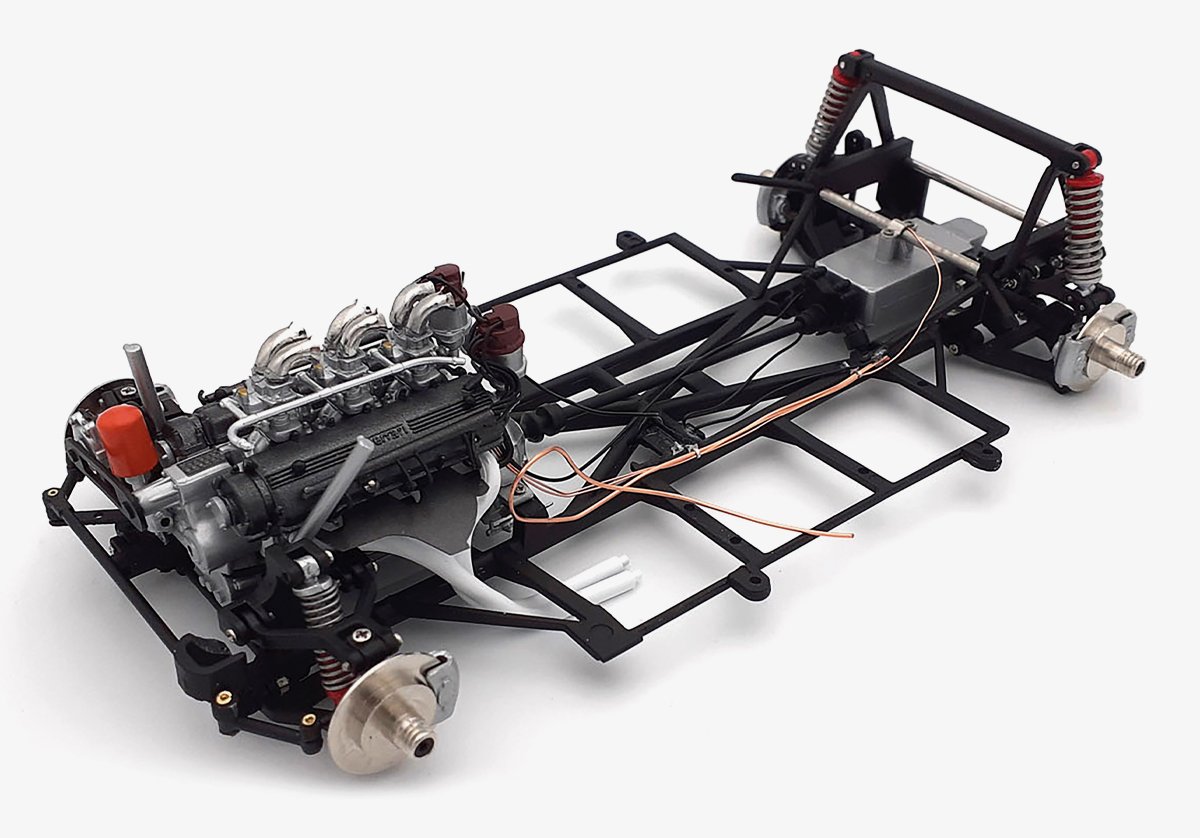 We recently received, at long last, CMC's first new 1:18 model in about three years! It is the beautiful 1966 Ferrari 275 GTB/C.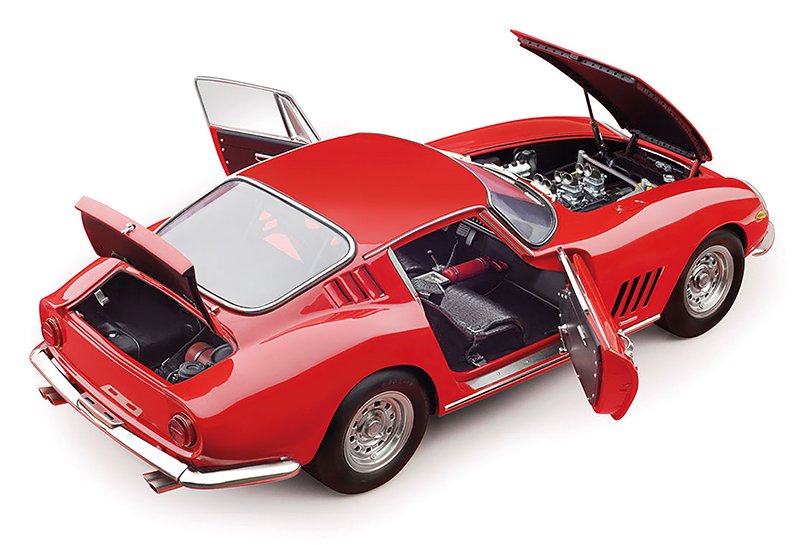 Ferrari launched the 275 GTB/C in 1966. It used a completely new chassis, designed by Mauro Forghieri, which was both lighter and stronger than the standard 275 chassis. A total of 12 examples were built, each receiving rather voluptuous bodywork that was characteristic of Pininfarina's designs at the time. To allow clearance for racing tyres, the GTB/C featured flared wheel arches, which were particularly pronounced at the rear. The rear of the car was also reinforced to prevent it from flexing under impact.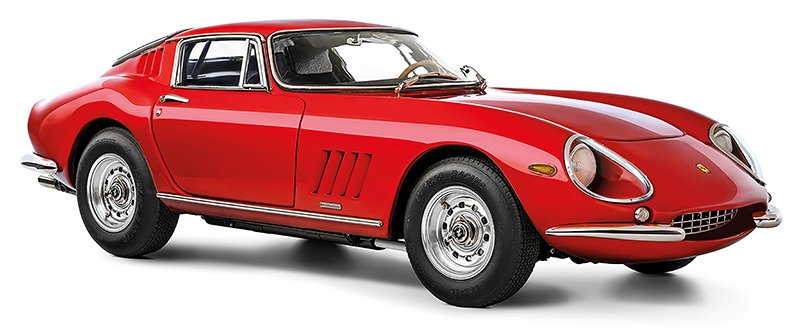 The 275 GTB/C utilised a dry sump oiling system, which enabled the V12 engine to sit lower and further forward in the vehicle to improve weight distribution. Many of the powerplant's components were cast from electron, a magnesium alloy, to save weight.

CMC's exquisite 1:18 replica of this Maranello beauty is made up of 781 separate parts. As you would expect of a CMC model, the attention to detail is a sight to behold. The perfectly recreated V12 engine features all the associated wiring and cabling, while you can find the fuel tank filler neck (complete with opening cap) correctly located in the boot.

The removable Borrani wheel nuts incorporate the respective left and right threads, and the interior is upholstered in fine leather. And that is just the tip of the iceberg!It's been quite a wait for this latest 1:18 masterpiece from CMC, so we doubt that it will remain available for long. The sooner you act, the less likely it is that you might miss out on it.
Click CMC 1-18 1966 Ferrari 275 GTB-C to buy.
---
Want some more? Please click here to return to our editorial menu.

Share this story