CMC 1:18 1956 Ferrari D50 Diecast Model Car Review
Published on: 01 November 2019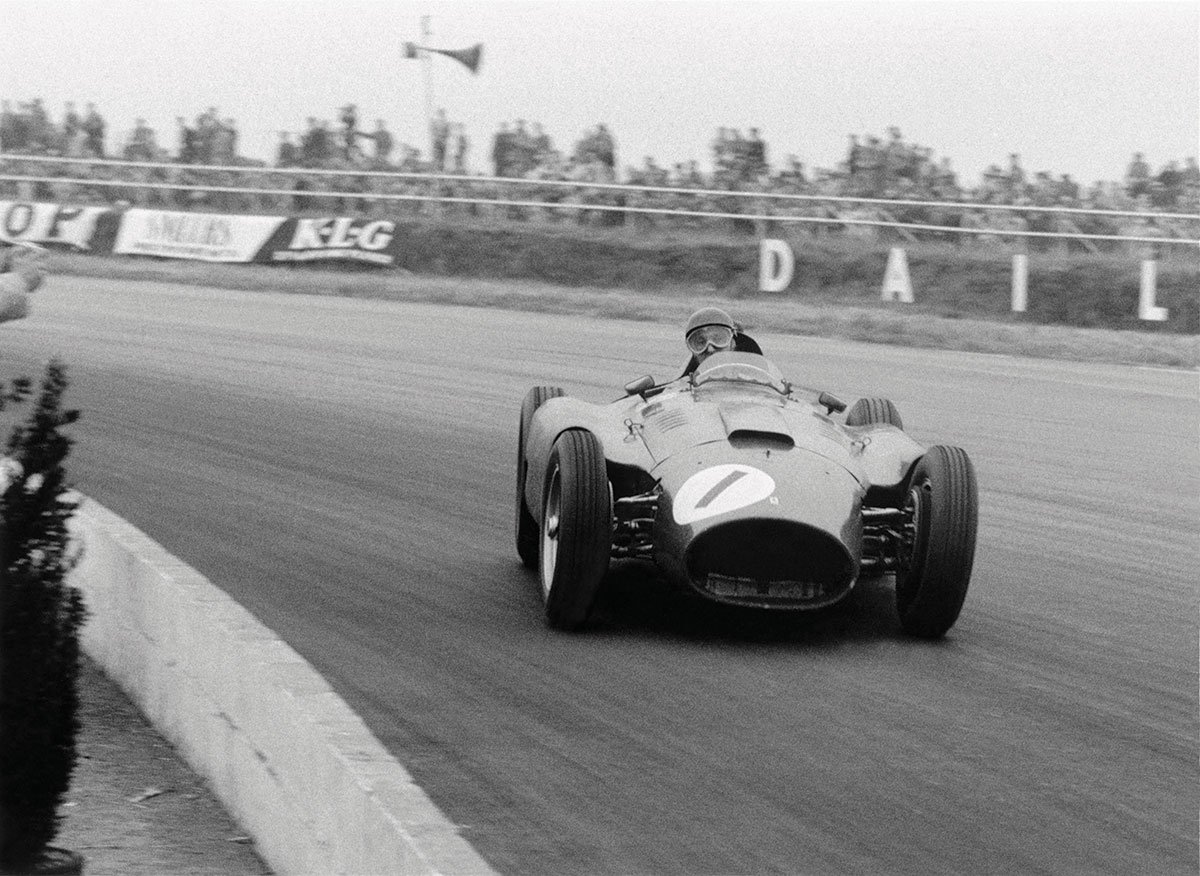 Originally published: November 2019
1:18 1956 Ferrari D50
We are now down to our last four or five pieces of each of CMC's trio of 1:18 replicas of Juan Manuel Fangio's 1956 Ferrari D50. These remain the only 1:18 replicas ever produced of the Argentinian's world championship winner from that season.
Taking them chronologically, Fangio took the short nose #1 machine to victory in the British Grand Prix at Silverstone. He faced a stern challenge from the Maserati of Stirling Moss for most of the event, before the Englishman was forced to retire.
The next round of the championship was at the daunting Nurburgring. Juan Manuel drove the long nose #1 machine on this occasion (the one with the blue and yellow stripes at the front), dominating the event.

The final race of the 1956 was season was the Italian Grand Prix, and it is the #26 replica from this round that has the most interesting story behind it.
Fangio originally started the race in the #22 D50, but he had to make a lengthy pit stop so that his Ferrari team could effect some repairs on his machine. This put Fangio's team-mate Peter Collins in the driving seat to secure the 1956 title. But, in an incredible act of selflessness, Collins voluntarily decided to hand his #26 car over to Fangio, in an act of deference to his elder team colleague. Collins maybe thought that, as a young man, he would have other opportunities to become world champion in the future. Alas, he was to lose his life just two years later during the German Grand Prix.
Fangio went on to finish second at Monza, clinching the fourth of his five world championships.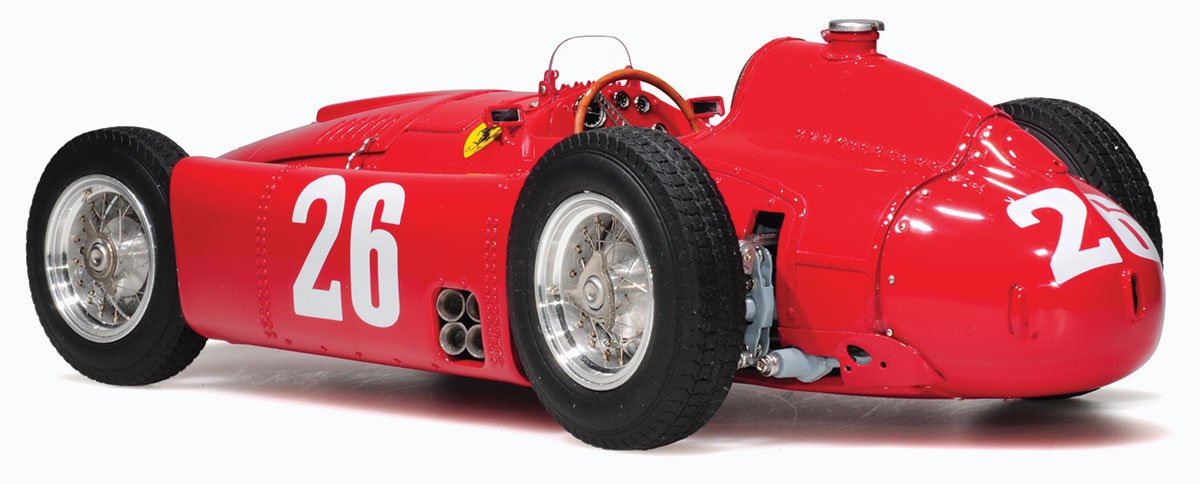 CMC's D50 replicas are everything that you would expect from the legendary model-maker. Made from over 1,100 parts, they of course come with detachable bodywork, so that you can gaze in awe at the intricately detailed V8 engine, complete with all the correct pipes and cabling.
You can also open the ventilation lid above the driver's footwell, along with the fuel and oil filler caps. The driver's seat and headrest are upholstered in real leather, while the transverse leaf spring suspension has also been recreated perfectly.
Despite the paucity of these replicas in our warehouse, we are still offering them at £25 off the RRP of £589.99.