BBR 1:18 Castellotti 1956 Ferrari Mille Miglia Diecast Model Car Review
Published on: 30 May 2019

Originally published: June 2019
1:18 Castellotti 1956 Ferrari Mille Miglia
BBR's next 1:18 replica of a Mille Miglia winning machine will be Eugenio Castellotti's Ferrari 290 MM from the 1956 running of the event.
The 1956 Mille Miglia was the third round of that year's World Sportscar Championship. A total of 356 cars started the event, with the only factory teams present being the Italian big guns of Ferrari and Maserati. Ferrari entered no less than five cars: a pair of 290 MMs for Castellotti and Fangio, a pair of 860 Monzas for Collins and Musso, and a single 250 SWB GT car for Gendebien. Maserati fielded a 350S for Moss and a pair of 300S vehicles for Taruffi and Perdisa.
Ferrari would completely dominate the event, taking an incredible sweep of the first five positions with its variety of machinery. Perdisa's was the only works Maserati to make it to the finish, well down the order.
1956 would prove to be the penultimate running of the Mille Miglia, as a spate of fatal accidents both that year and the next finally convinced the authorities to call an end to it on safety grounds.
BBR's 1:18 replica of Castellotti's victorious 290 MM will be limited to a mere 200 pieces worldwide. Its models are always very scarce in the UK, so pre-ordering is a must.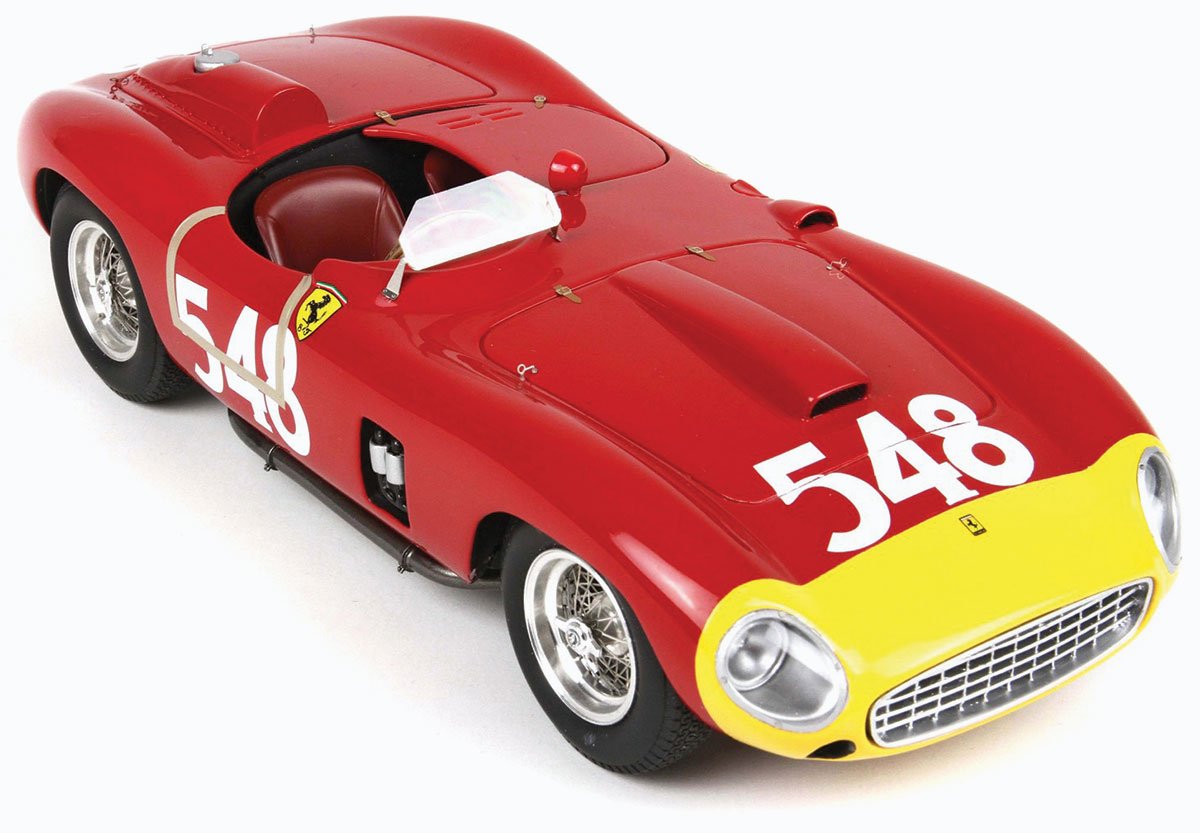 Shop for the

1:18 Castellotti 1956 Ferrari Mille Miglia
Want some more editorial stories? Please

click here

to return to the Diecast Legends home page.

Share this story