AUTOart 1:18 Aston Martin DB11 Diecast Model Car Review
Published on: 03 April 2019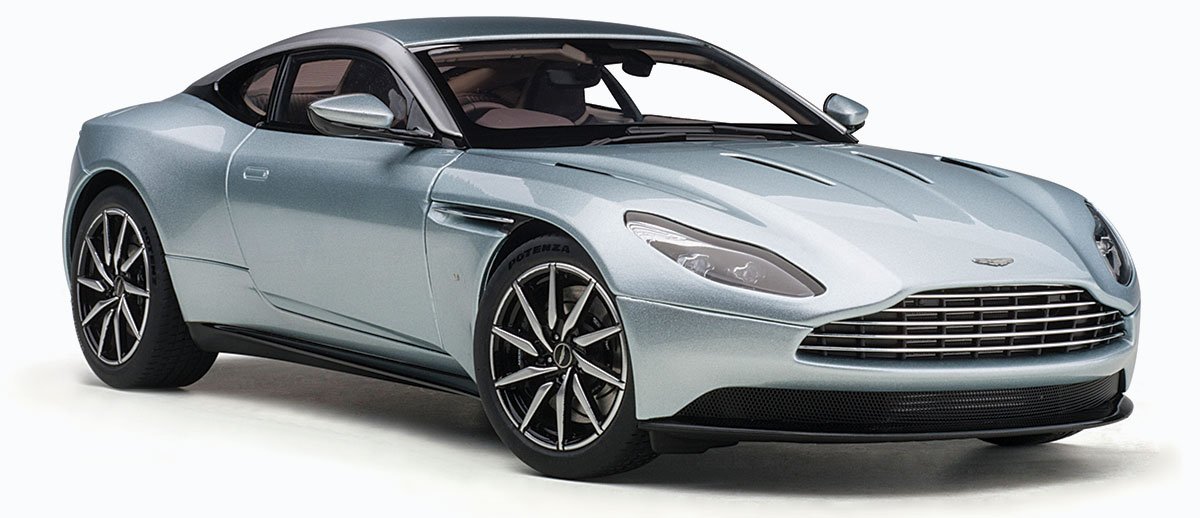 Originally published: September 2019
1:18 Aston Martin DB11
AUTOart has just released its 1:18 replica of the Aston Martin DB11 in Skyfall Silver and Frosted Glass Blue. Aston replaced the DB9 with the DB11 in 2006, launching it at the Geneva Motor Show.
The DB11 featured new roof strakes that separated the body from the roof, which were available either in black or the same colour as the body. Additionally, the side strakes were evolved from a purely aesthetic feature to an aerodynamic one, as they now channelled turbulent air down the side of the car into the intake ducts by the C-pillars, before forcing it out of the rear.
AUTOart's 1:18 model comes with all the opening features that you would expect, now that the model maker has moved away from the sealed bodyshell platform that it was previously championing.