AUTOart 1:18 2016 Mclaren 675LT Diecast Model Car Review
Published on: 28 August 2019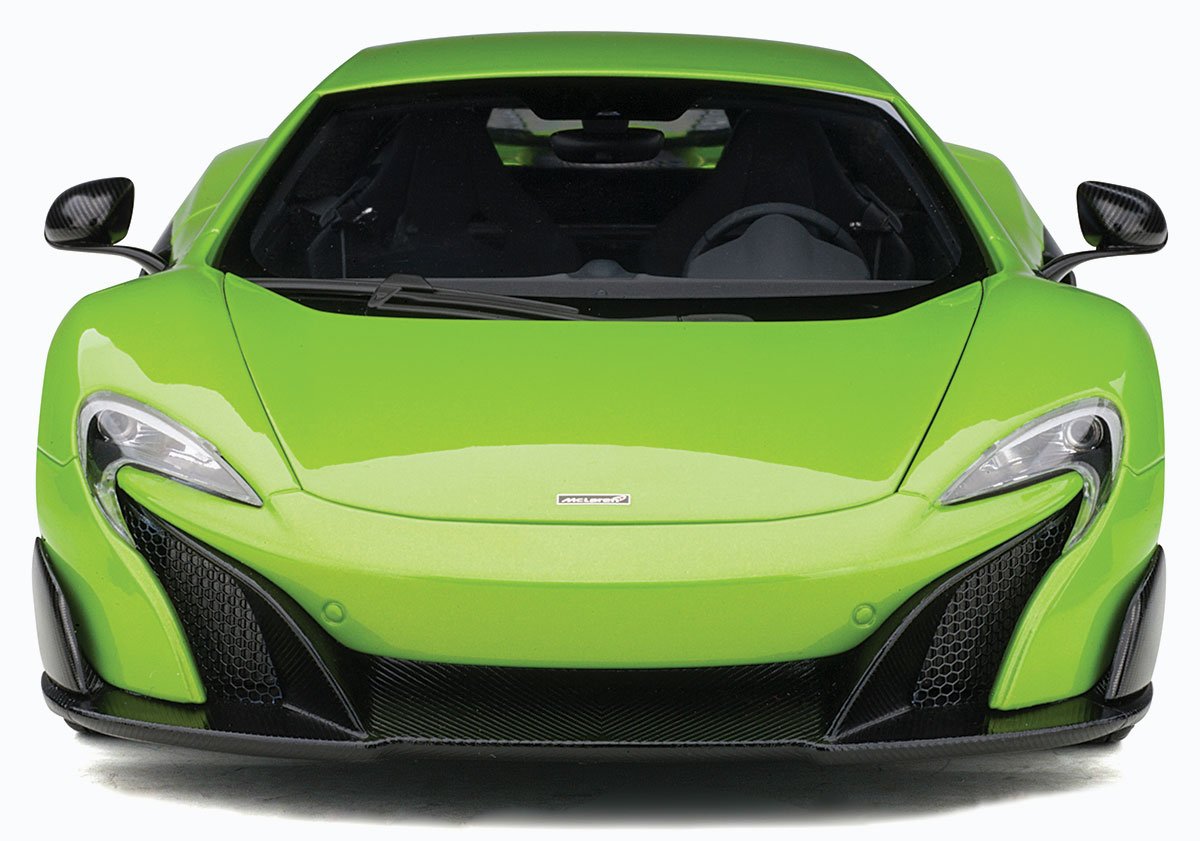 Originally published: September 2019
1:18 2016 Mclaren 675LT
The Bugatti Chiron debuted at the 2016 Geneva Motor Show, succeeding the Veyron. Production started a year later.
The main carryover component from the Veyron to the Chiron was the eight-litre, quad-turbocharged W16 engine, albeit in a heavily modified form. The car is electronically limited to 261 mph because, to mis-quote Lord Flashheart: 'the tyres haven't been built yet to take the job on'!
AUTOart's 1:18 replica of the Chiron comes with all the bells and whistles, like removable bodywork around the engine and a retractable rear spoiler. Obviously, opening doors and bonnet are a given. Given all that, we feel that the asking price is pretty reasonable.