Tecnomodel 1-18 1977 Lotus 77 diecast model car review
Published on: 13 March 2021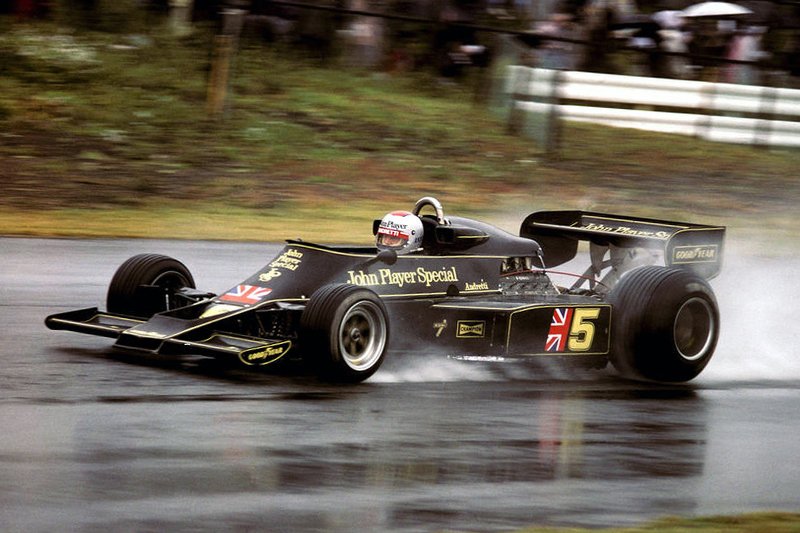 Tecnomodel recently confirmed that it will be replicating the 1976 Lotus 77 in 1:18. This storied F1 car has never been replicated in this scale before.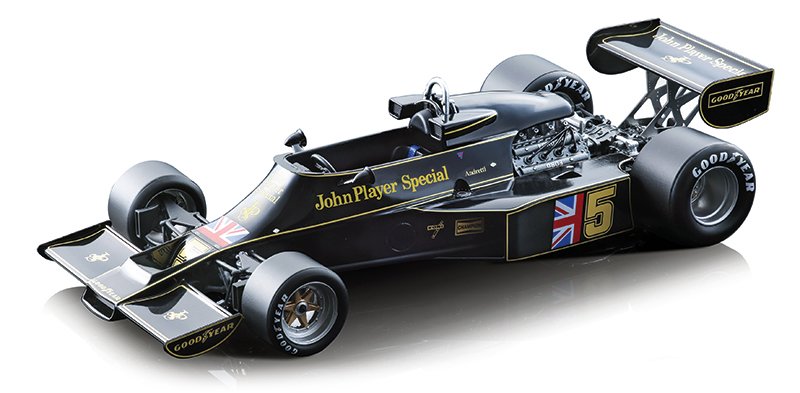 The 77 replaced the 76, the 76 having been a considerable disappointment given that its predecessor was the ultra-successful 72. The 77 featured a slimmer, lighter monocoque design than its predecessors, along with improved aerodynamics and repositioned radiators to allow for better cooling. The front brakes moved from being inboard to a more conventional outboard design during the course of the 1976 season. The car also featured a new suspension concept that was designed around a series of rocker arms instead of the traditional set-up using wishbones. This allowed the team to adjust the suspension for each different circuit; a revolutionary idea that worked after a fashion, but inexperience with an almost infinite number of parameters meant that an optimum setting was rarely achieved.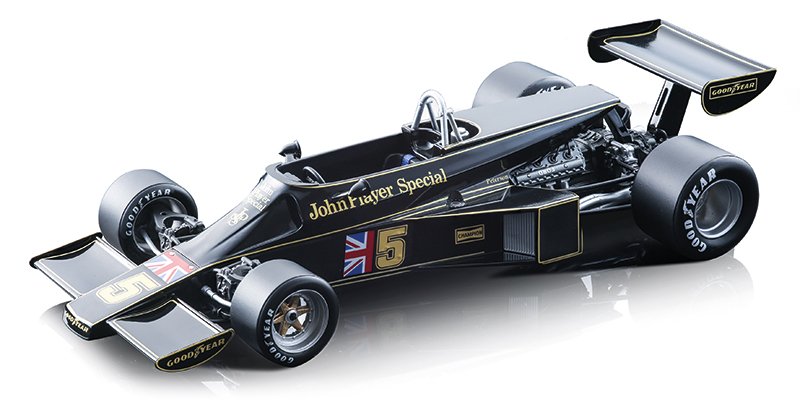 Mario Andretti and Ronnie Peterson started the 1976 campaign driving for the team, but the Swede left after the season-opening Brazilian Grand Prix, opting to rejoin his old March team. He was replaced by Gunnar Nilsson.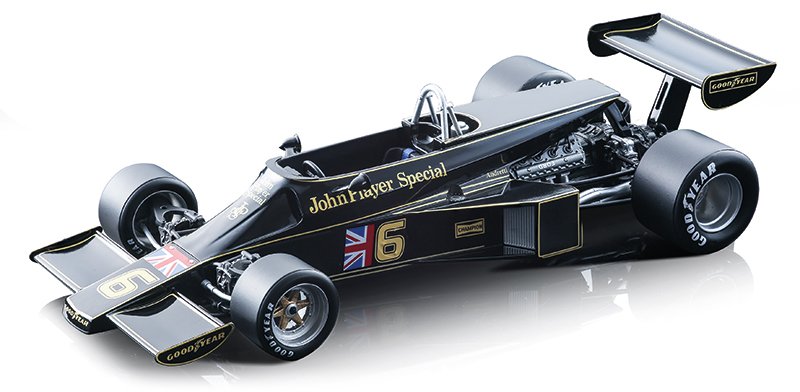 After a slow start to the year, the 77 proved to be 'best of the rest' behind the top three teams of Ferrari, McLaren and Tyrrell. In the season finale at Fuji, Andretti took pole position before going on to take a dominant win in appalling conditions (this the race where James Hunt famously secured the title). He backed that up with two more podium finishes, while Nilsson also made two rostrum visits during the season.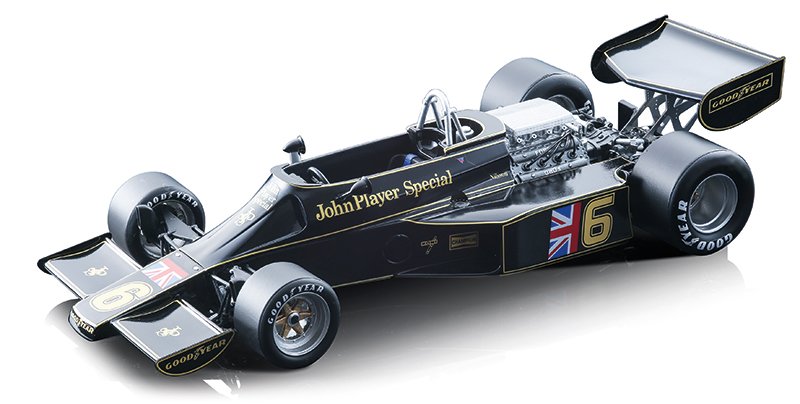 Tecnomodel will be producing both Andretti and Peterson's machines from the first race of the year in Brazil, as well as Andretti's winning car from Japan and Nilsson's example from Monaco.
Click Tecnomodel 1:18 1976 Lotus 77 to order.
---
Want some more? Please click here to return to our editorial menu.

Share this story