Spark 1:18 1991 Le Mans 24 Hours winning Mazda 787B diecast model car review
Published on: 09 January 2021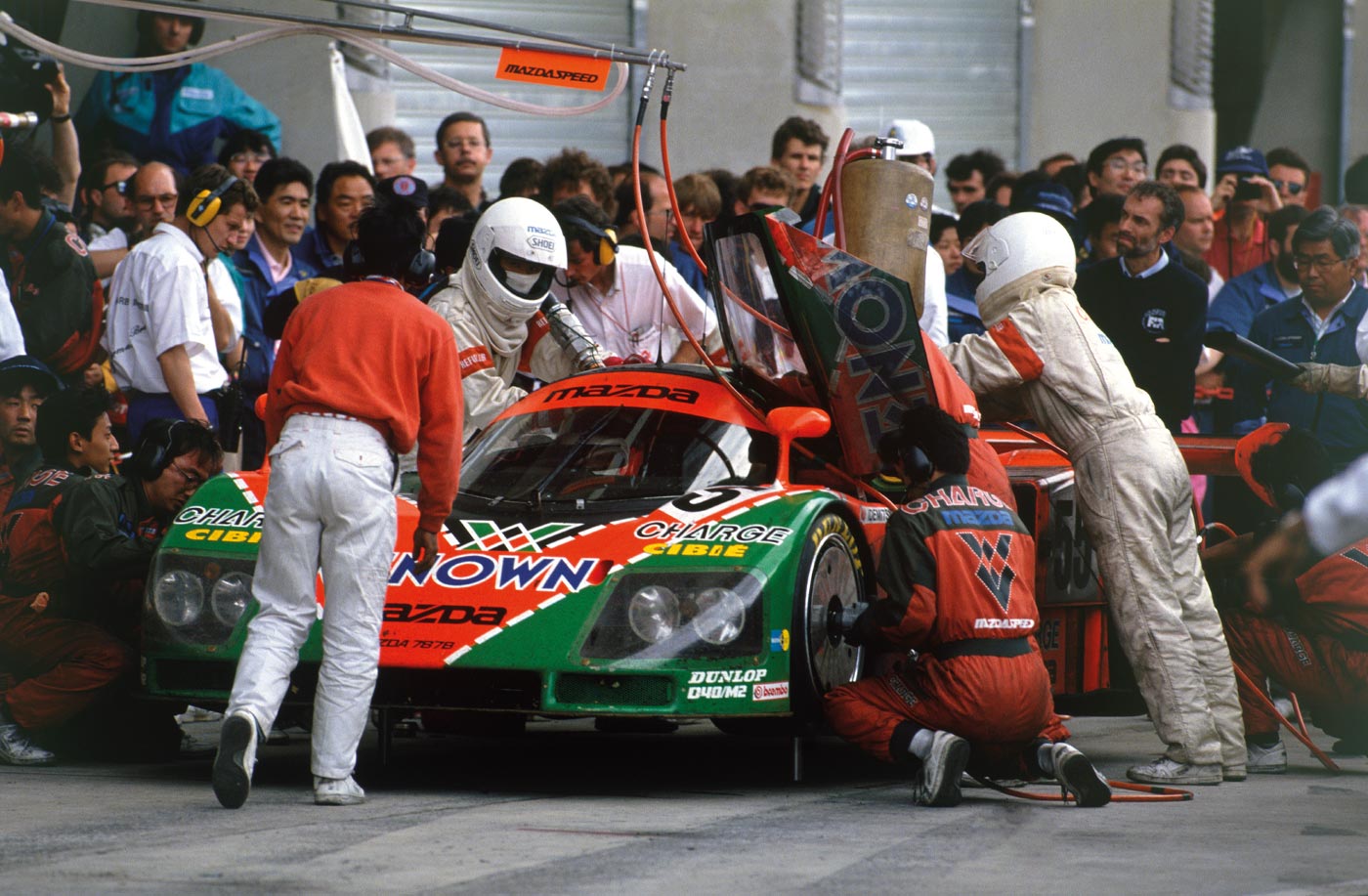 The 1991 Le Mans 24 Hours was one of the most hotly contested editions of the race ever, with teams from Jaguar, Mercedes, Peugeot, Mazda and Porsche vying for victory. No-one had really considered the #55 Mazda a contender for the win before the race, but it proved to be the tortoise in a grid full of hares.
The Peugeots led the early going, but no-one expected them to last beyond dusk, and they duly obliged. The Porsches suffered a combination of suspension and engine maladies, while the Jaguars experienced fuel consumption woes and had to moderate their pace. It was Mercedes that seemed most likely to take home the silverware, with its three cars running at the head of the field as the night settled in, but two of them had succumbed to mechanical gremlins by Sunday morning, followed by the third with just three hours of the race left to run.

All this left the young trio of Johnny Herbert, Bertrand Gachot and Volker Weidler to take an unexpected win. Unfortunately Herbert was unable to take his place on the podium, as a marathon stint at the end of the race left him absolutely exhausted and requiring medical attention.
Replicas of Le Mans-winning machinery never stay on our shelves for long, so don't procrastinate about whether to add this one to your collection!
Click Spark 1:18 1991 Le Mans 24 Hours winning Mazda 787B to order.
---
Want some more editorial stories? Please
click here
to return to the Diecast Legends home page.

Share this story