Sheene 1977 Suzuki RG500 model from Minichamps
Published on: 23/10/2018 15:53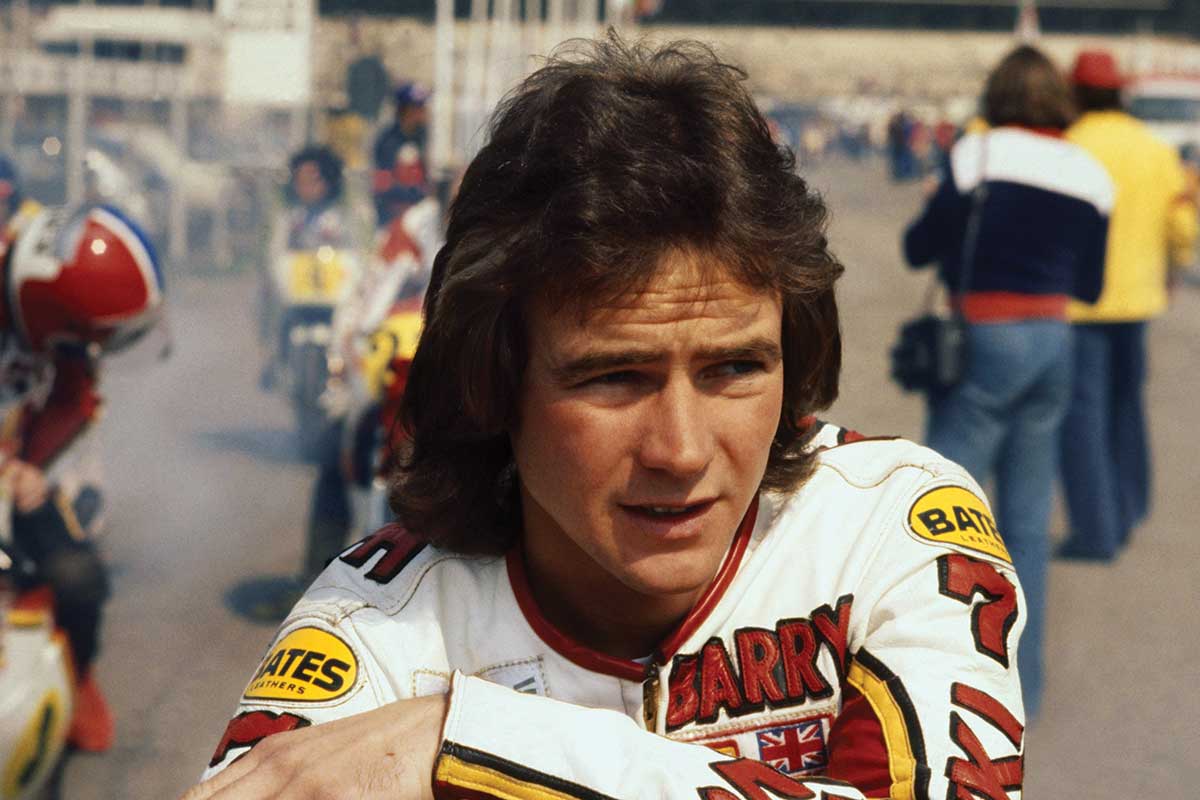 Sheene 1977 Suzuki RG500

The story behind the gestation of Minichamps' 1:12 replica of Barry Sheene's 1977 500cc championship winning Suzuki RG500 would make a book of its own! We'll start off with the abridged version; it has finally just been released!
And now for the full rundown! About 15 years ago, we suggested to Minichamps that it should produce 1:12 replicas of Barry's 1976 and '77 world championship winners. The Suzukis in question were on display at Beaulieu at the time, so we went down there and took hundreds of photos of them for the German model-maker.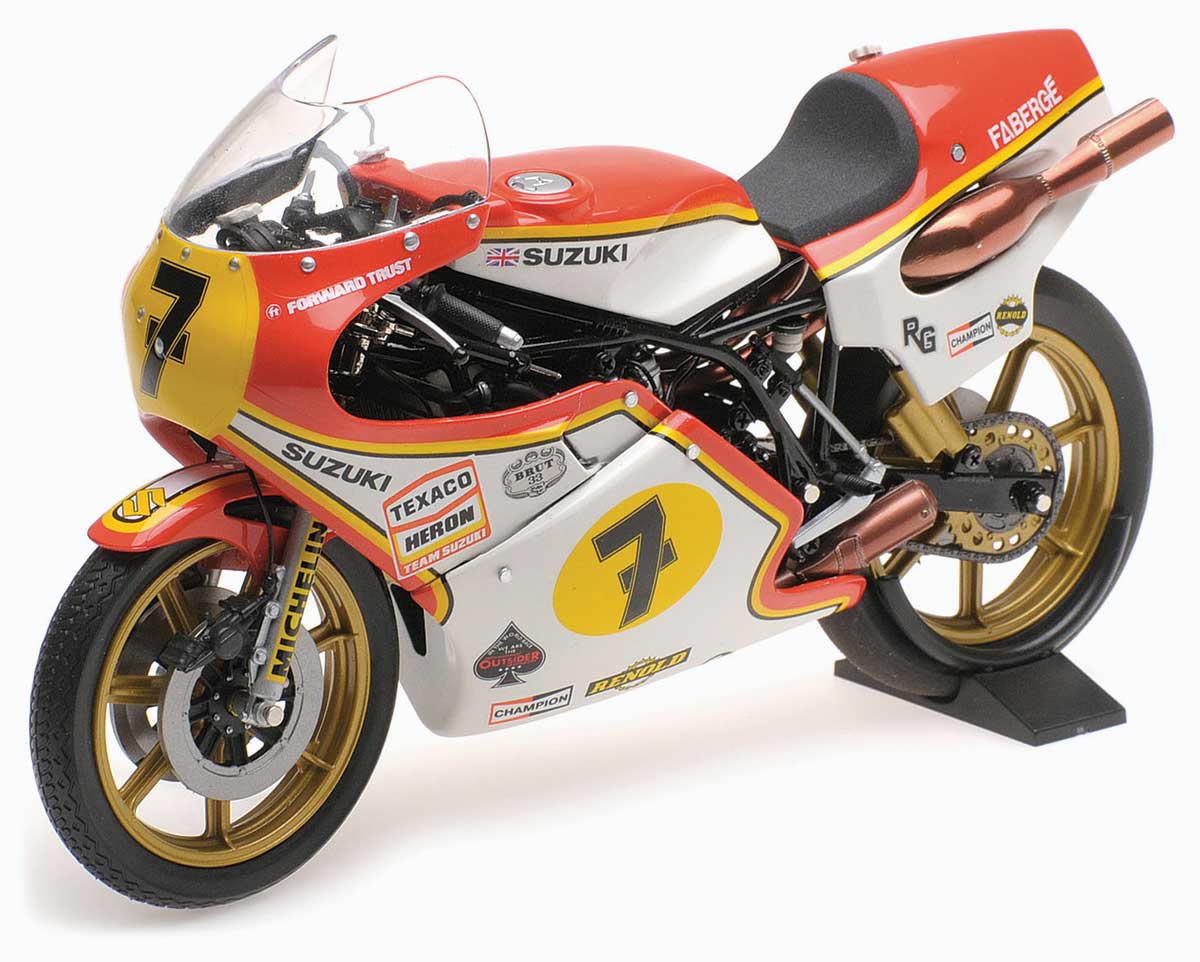 Then, in 2006, Minichamps officially announced that it would be creating the models. Six years after that, the 1976 bike was released. And then nothing happened…
And then, as October hove into view, we suddenly received about a fortnight's notice from Minichamps that the 1977 Sheene Suzuki was on its way! And now it has arrived in our warehouse. But we think that the ending to this story will be a lot more swift than the beginning, as we are getting through this model at a phenomenal rate. It will easily be sold out by Christmas. That's even though we bought up every unaccounted for piece both from Minichamps' UK importer and Minichamps itself. Before long the only evidence of its release will be our misty-eyed tales of it, and the scalpers' eBay listings of it at misty-eyed prices!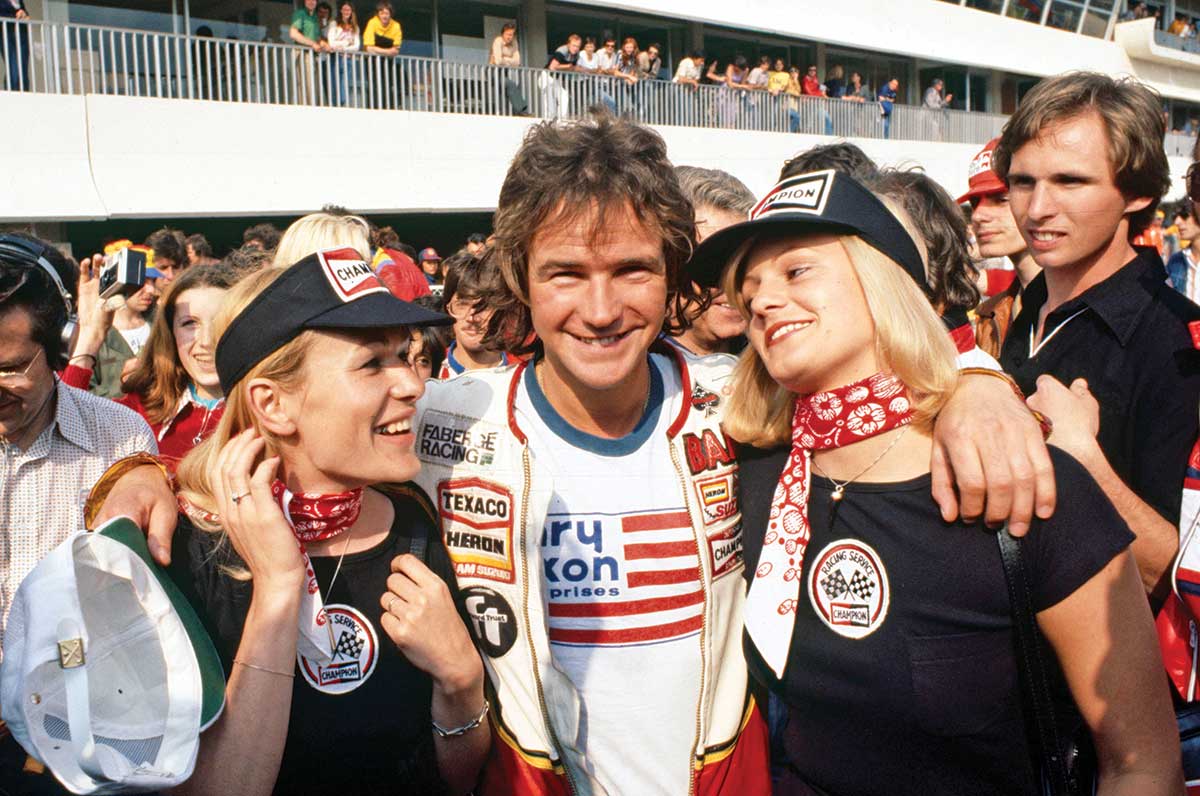 Anyway, to Barry's 1977 season itself. Having already taken the title in 1976, the pressure was on him to double up. He started the year well, taking victory in Venezuela, edging American Steve Baker on a Yamaha (who would turn out to be his closest championship rival) by just three seconds. Both took part in a riders' strike at round two in Austria because of the appalling circuit conditions, before Sheene won three of the next four races to establish a championship lead that he wasn't to lose. Two further victories before season's end saw the British hero secure that second consecutive crown with 107 points, 27 ahead of Baker.
This is one of the most significant diecast bikes released this decade, never mind this year. Don't miss out.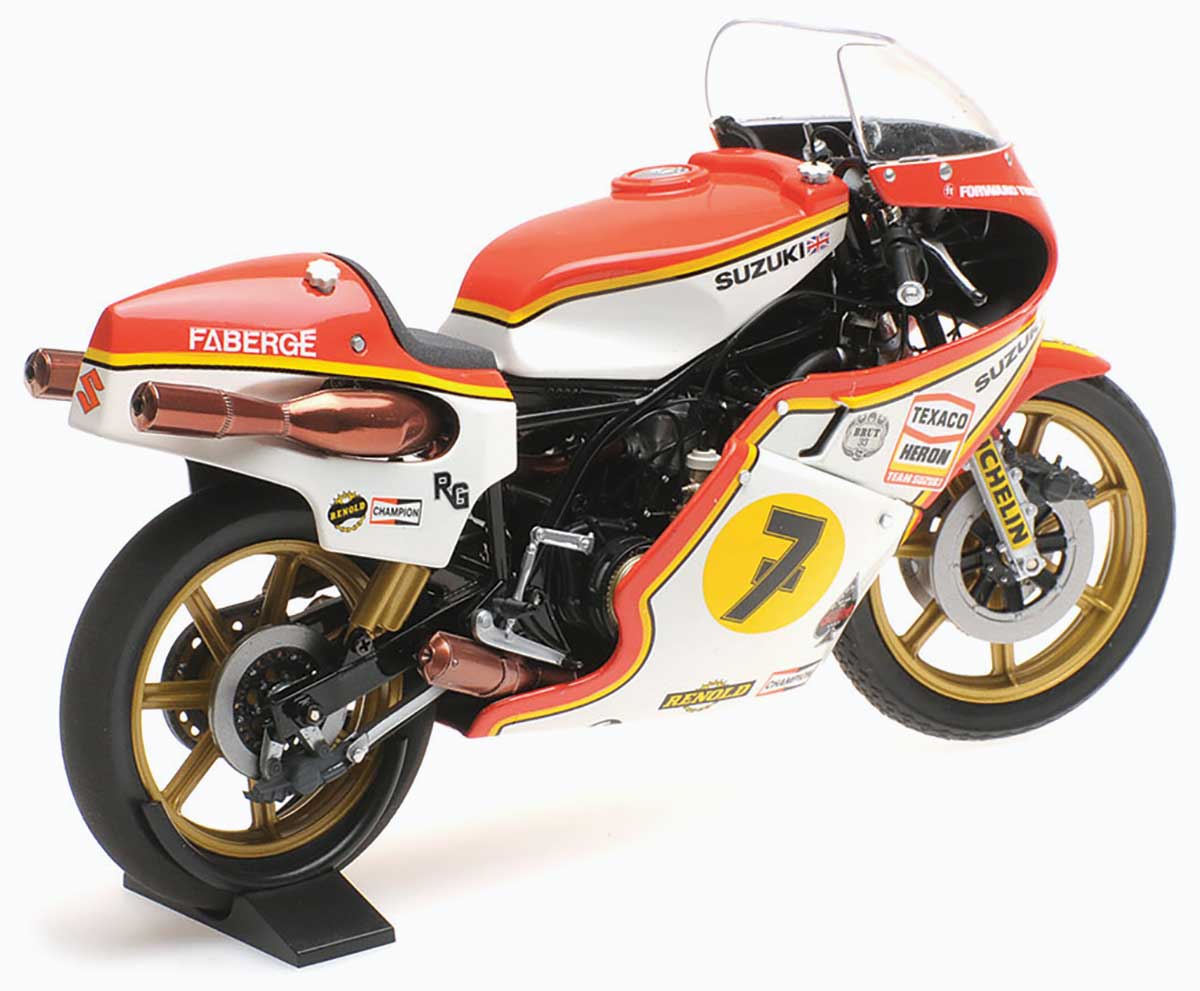 Shop for the

Sheene 1977 Suzuki RG500
Want some more editorial stories? Please

click here

to return to the Diecast Legends home page.

Share this story