Minichamps 1-18 2020 Formula One safety cars diecast model car review
Published on: 06 March 2022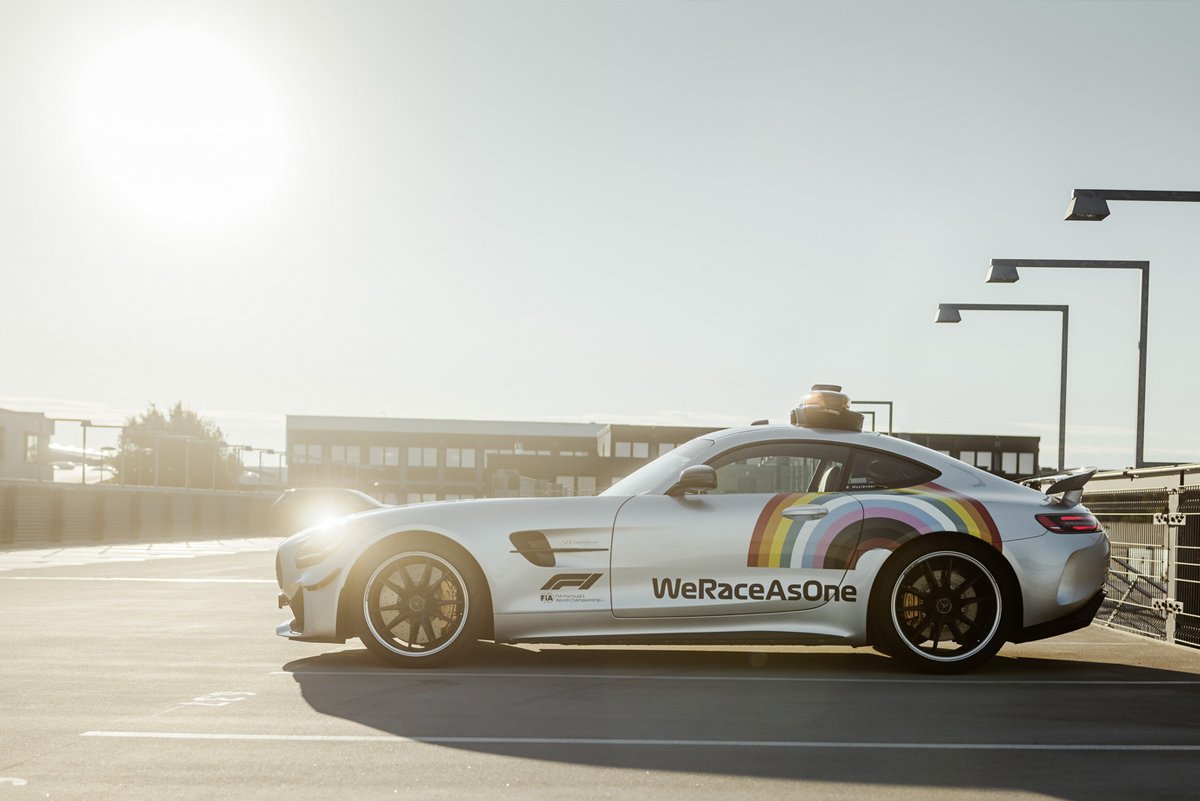 Minichamps' 1:18 replicas of the two different Mercedes AMG GTR Safety Cars from the 2020 Formula One season have just been released. These are the 'standard' silver version that was used for the majority of the year, and the example in the celebratory red livery that commemorated Ferrari's 1,000th world championship start in the Tuscan Grand Prix at Mugello. Of course, both feature the new-for-2020 'WeRaceAsOne' and 'F170' graphics.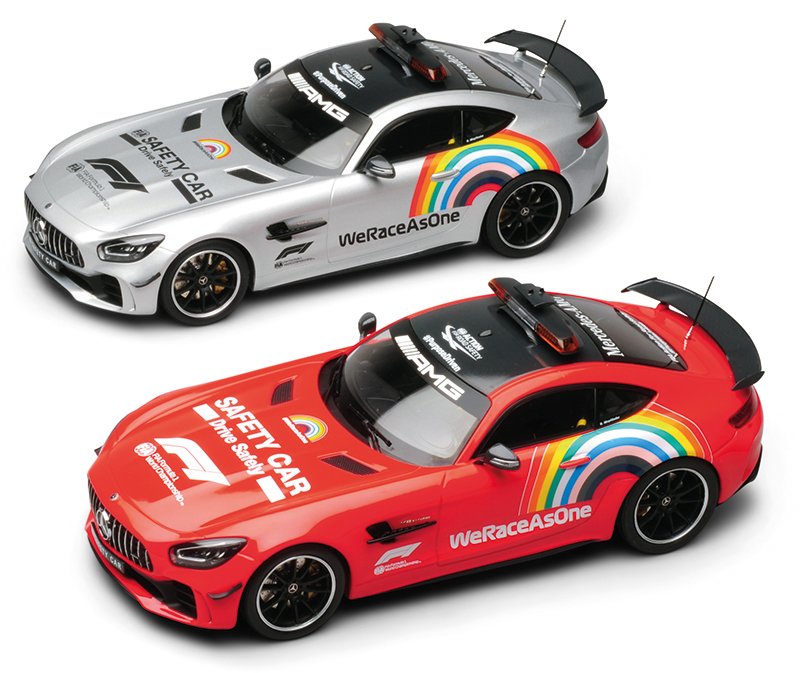 Minichamps' 1:18 replica of the 2019 Mercedes Formula One Safety Car sold out within days of arriving with us when it came out, and we wouldn't be surprised to see these two new 2020 versions go the same way.
Click Minichamps 1-18 2020 Formula One safety cars to order.
---
Want some more? Please click here to return to our editorial menu.

Share this story