Look Smart 1:18 Van De Poele 1991 Lamborghini 291 diecast model car review
Published on: 09 January 2021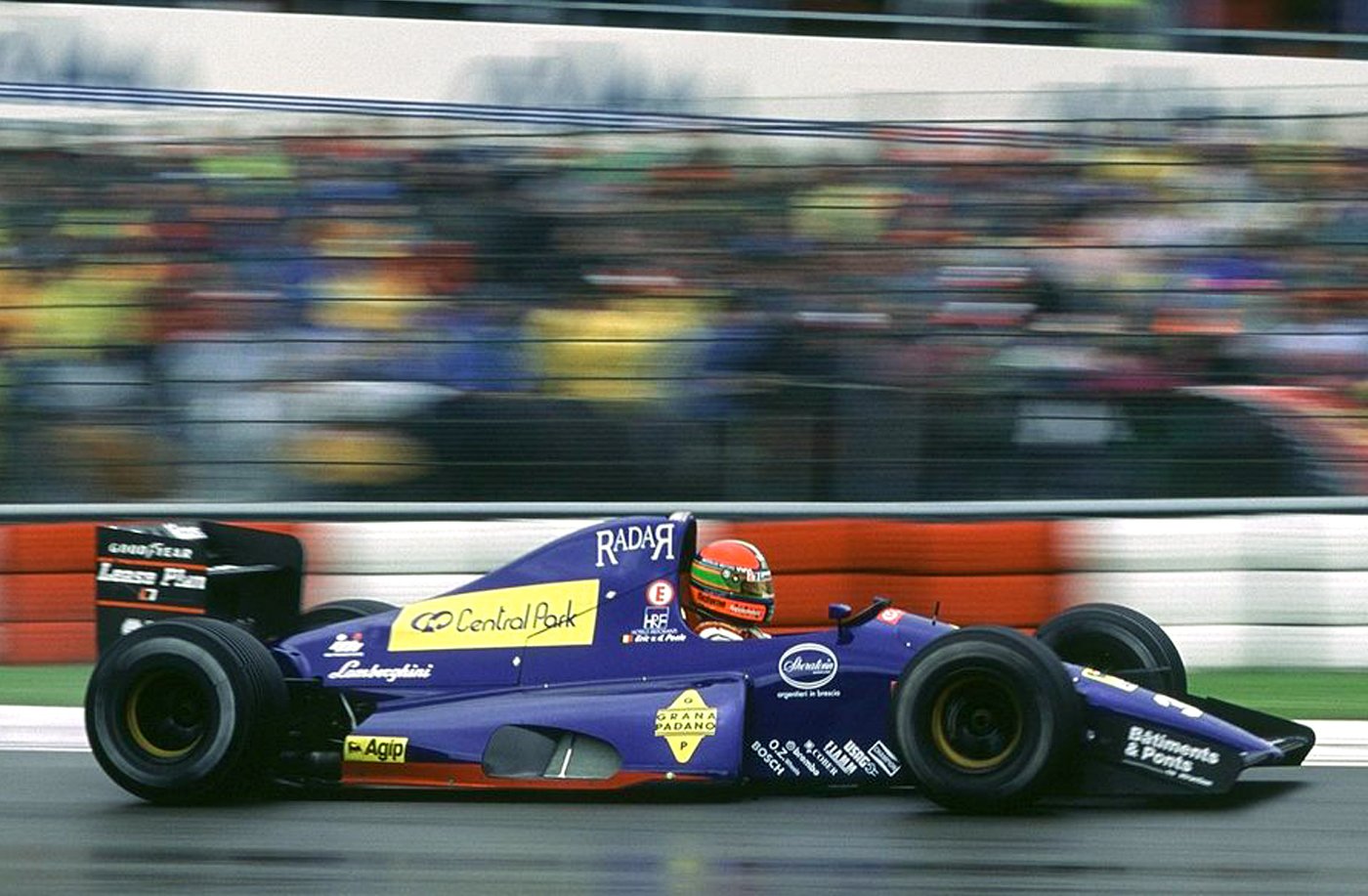 The other day, Look Smart released its second 1:18 replica of what was essentially Lamborghini's Formula One car; the Modena 291 from 1991. It is the version that was raced by Eric van de Poele in that year's San Marino Grand Prix.
This subject represents a second chance of sorts for collectors, as Look Smart previously modelled the car of van de Poele's team-mate, Nicola Larini, a couple of years ago. However, it was a complete sell-out on release, leaving many enthusiasts caught short, so to speak.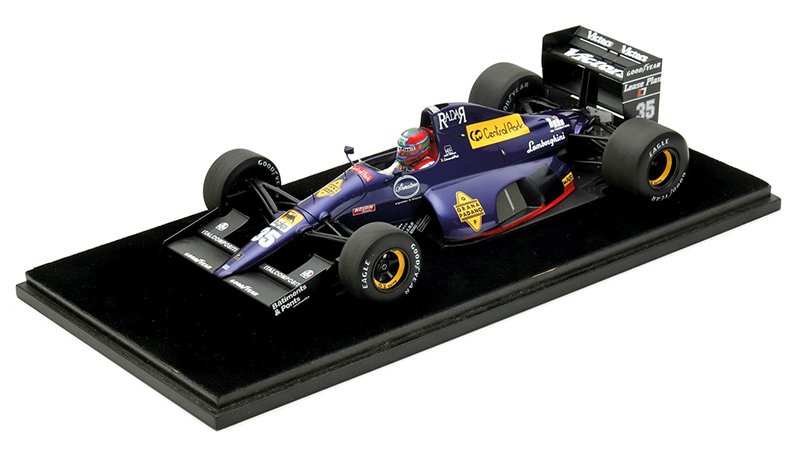 The 1991 San Marino Grand Prix probably represented the car's finest hour. Van de Poele had hauled his #35 machine up to an astonishing fifth place in tricky weather conditions, only to agonisingly retire with just a few laps to go, victim of a fuel pump problem. It was the closest that the team came to scoring points in its only season of competing in Formula One.
If you missed out on the Larini version, then don't look this gift horse in the mouth.
Click Look Smart 1:18 Van De Poele 1991 Lamborghini 291 to order.
---
Want some more editorial stories? Please
click here
to return to the Diecast Legends home page.

Share this story