Look Smart 1-18 Mansell 1989 Ferrari F1 640 diecast model car review
Published on: 16 October 2021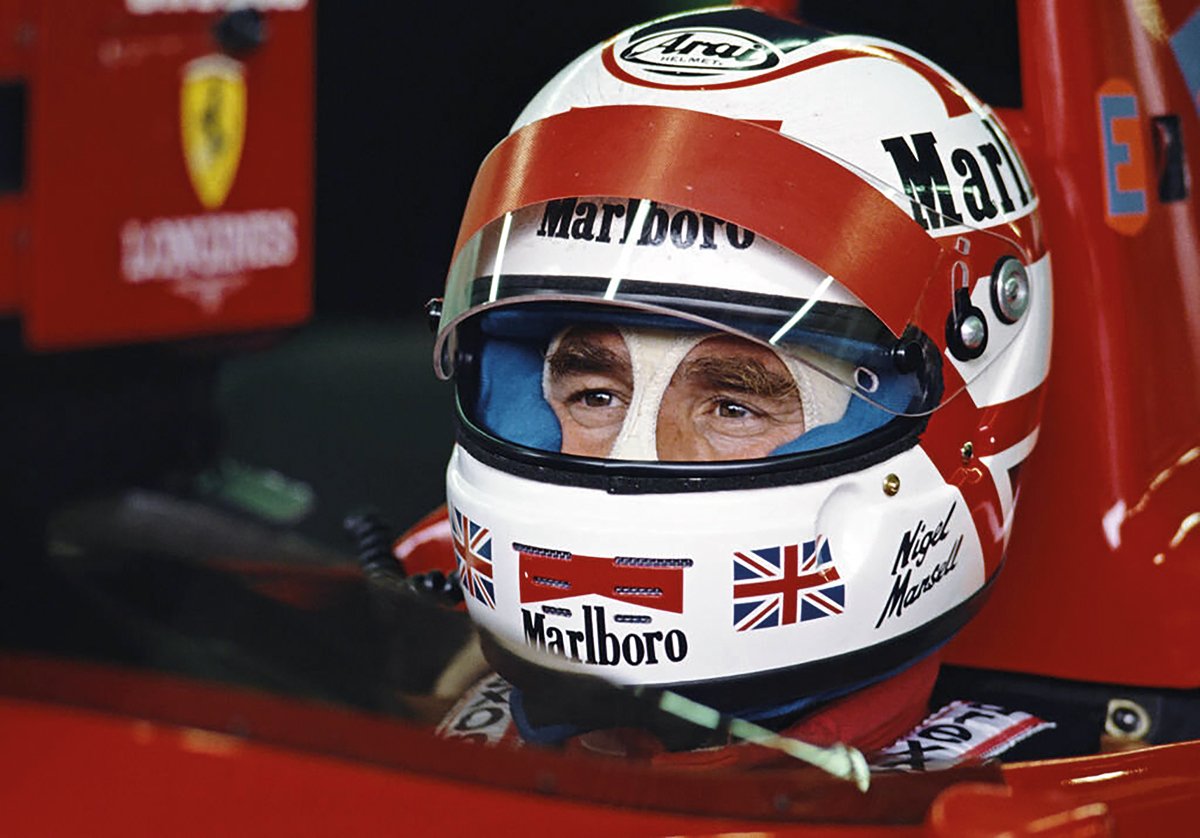 Look Smart has just provided us with its 1:18 replica of the 1989 Ferrari F1 640 that Nigel Mansell took to victory in the 1989 Hungarian Grand Prix.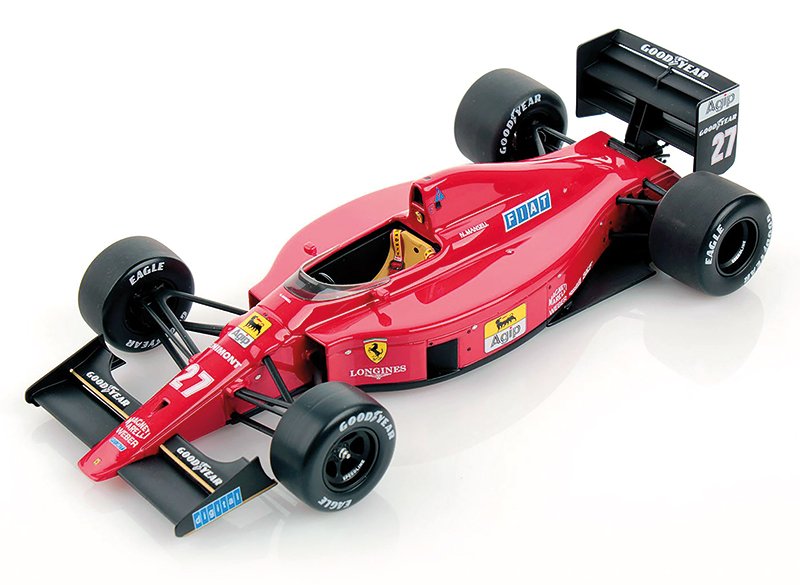 The F1 640 revolutionised Formula One when it came on the scene in 1989, mainly thanks to its state of the art semi-automatic gearbox, which allowed its drivers to change gear using paddles behind the steering wheel. This cutting edge technology came at a cost, however, as Mansell and his team-mate Gerhard Berger were forced to retire from several races with reliability problems. When the car got to the finish, though, it was a force to be reckoned with.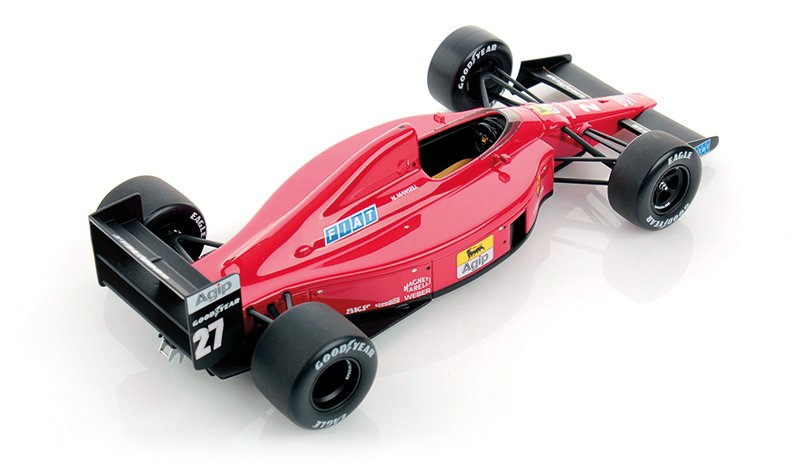 And one of those occasions was the very first race of the year in Brazil, Mansell taking a surprise victory when no-one (least of all him) had expected the new machine to even make it to the chequered flag. Mansell would take a further victory in Hungary, and it is from this race that Look Smart's 1:18 replica of the #27 F1 640 is based. 'Il leone' had qualified only 12th on a circuit that was notoriously difficult to pass on, but in true 'Our Nige' spirit, he didn't let that deter him. He steadfastly moved his way up the order until he was in second place, with only Ayrton Senna ahead of him. When the Brazilian hesitated whilst coming up to lap Stefan Johansson's Onyx, Mansell pounced to pass them both in one bold move, and went on to take a famous win.
Click Look Smart 1-18 Mansell 1989 Ferrari F1 640 to order.
---
Want some more? Please click here to return to our editorial menu.

Share this story