1:18 Lola T70 Mk.3 model from Tecnomodel
Published on: 28 February 2019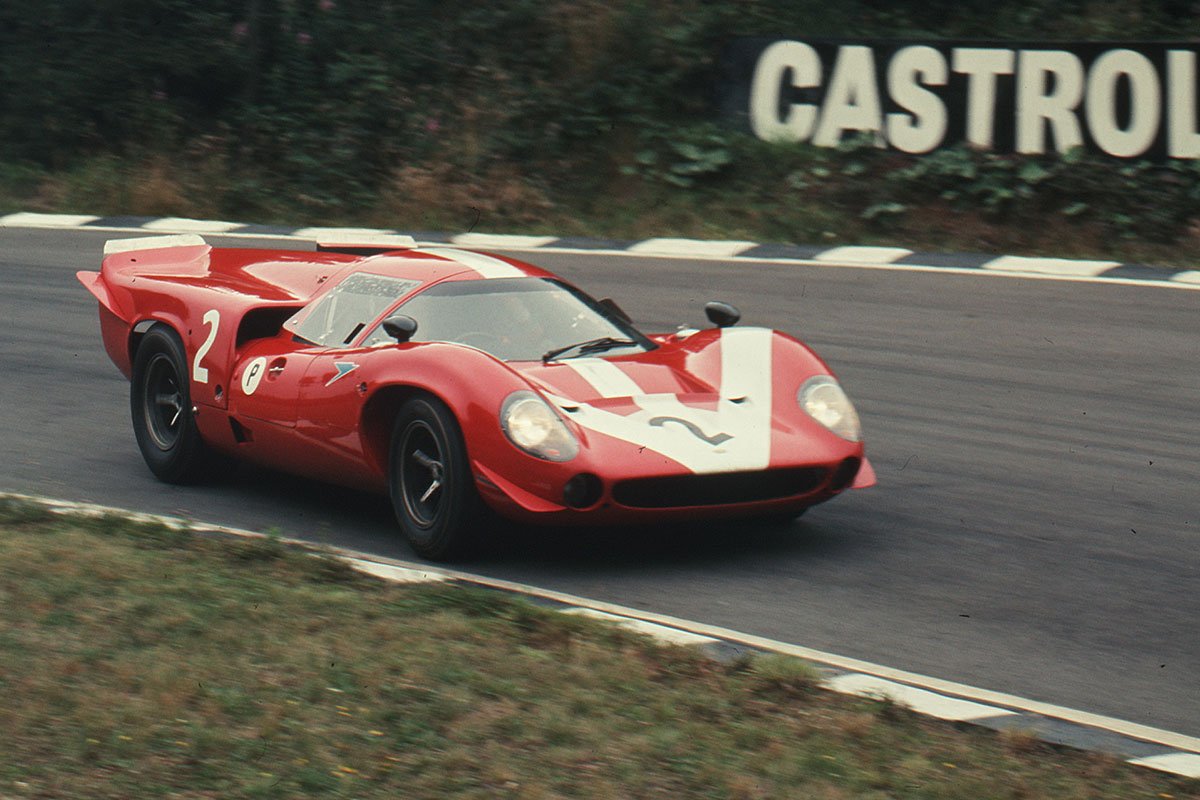 1:18 Lola T70 Mk.3

Just as we were going to press on this catalogue, Tecnomodel provided us with samples of its five 1:18 replicas of the Lola T70 Mk.3 endurance racer. There's lots to get though, so pay attention!
The T70 was a staple of sports car racing over the second half of the 1960s, with greats such as John Surtees and Jo Bonnier often getting behind the wheel of one. The car was typically powered by a Chevrolet V8 engine, which rarely combined power and reliability at the same time in order to take victory in any of the 'big' endurance races.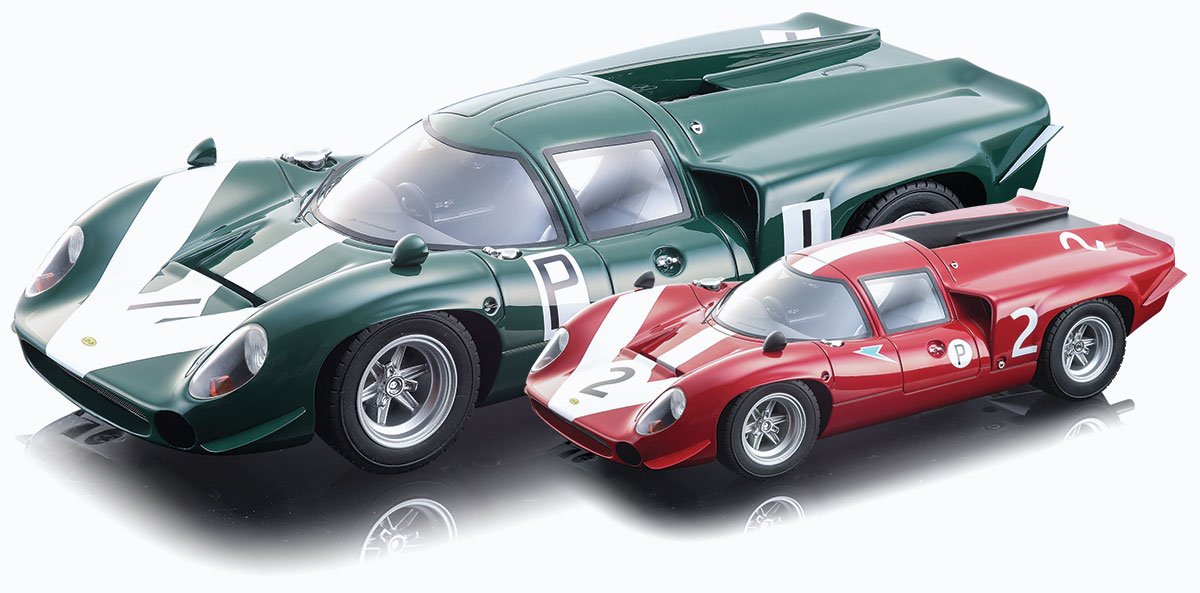 The green #1 T70 was campaigned by Surtees and David Hobbs in the 1967 Nurburgring 1000 km. After qualifying second on the grid, the car was a DNF with a rear wishbone failure.
Surtees and Hobbs paired up again in the #2 Lola for the 1967 Brands Hatch 6 Hours. The pair again qualified in second place, and again failed to reach the finish, this time thanks to engine maladies.
The yellow #10 machine was driven by Jo Bonnier and Sten Axelsson in the 1968 Sebring 12 Hours. Unfortunately the T70 registered another retirement, thanks to receiving some contaminated fuel of all things.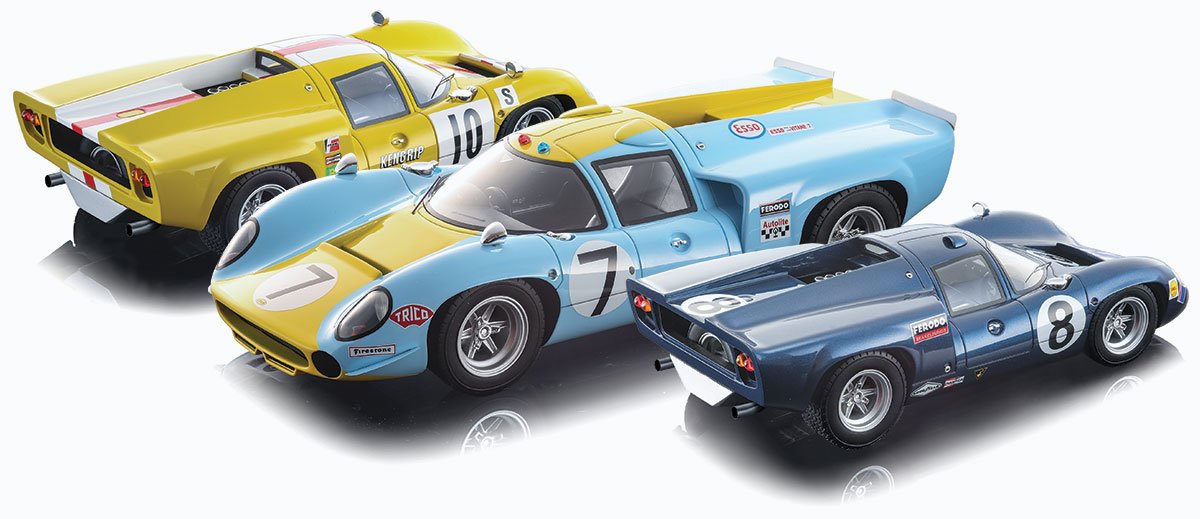 The #7 car in the light blue and yellow livery had Axelsson and Ulf Norinder behind the wheel in the 1968 Le Mans 24 Hours. Continuing the theme of unusual reasons not to finish a race, the entry was disqualified for having both registered drivers more than 50 yards from the car during one of the refuelling stops!
Finally, there is the dark blue #8 machine of Ed Leslie and Lothar Motschenbacher from the 1969 Daytona 24 Hours, which actually scored a decent result! It crossed the line in second place.
Tecnomodel has restricted the limited edition quantities of these 1:18 Lolas to between a mere 50 and 120 pieces each. We'll be surprised if there are any spare after fulfilling our customer pre-orders.
Shop for the

1:18 Lola T70 Mk.3
Want some more editorial stories? Please

click here

to return to the Diecast Legends home page.

Share this story