Ferrari 208 GTS Turbo model from BBR
Published on: 23 October 2018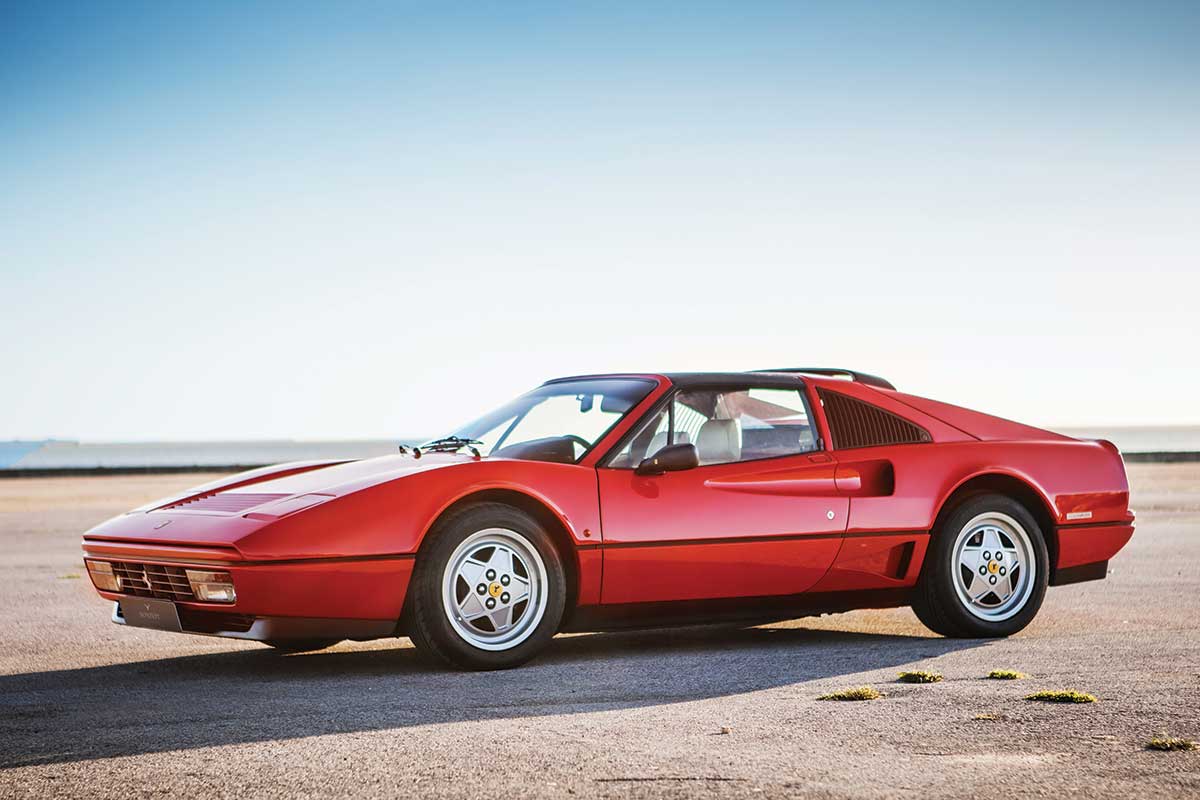 Ferrari 208 GTS Turbo

BBR will shortly be releasing its 1:18 replica of the Ferrari 208 GTS Turbo. It is a limited edition of 499 pieces worldwide, and is already completely sold out to pre-orders. The number we have been able to acquire doesn't even stretch to double digits, so you will need to get a move on if you don't want to miss out.

In 1980 Ferrari introduced a two-litre version of the 308; the 208 GTS. It was mainly offered in Ferrari's homeland, where new cars with engines above two litres were subject to much higher VAT; a whopping 38% instead of the standard 18%. The engine was de-bored to 68.8 mm, resulting in one of the smallest V8 engines ever produced. Fed through four Weber 34 DCBNF carburettors, it generated 153 bhp.
Two years later, the turbocharged and fuel injected 208 GTS Turbo was born. Unveiled at the Turin Motor Show, it was the first ever turbocharged, roadgoing Ferrari. The engine was given a single KKK turbocharger with a wastegate valve, Bosch K-Jetronic fuel injection and Marelli electronic ignition. This forced induction now increased the V8's output to 217 bhp.
250 GTS Turbos were produced in total.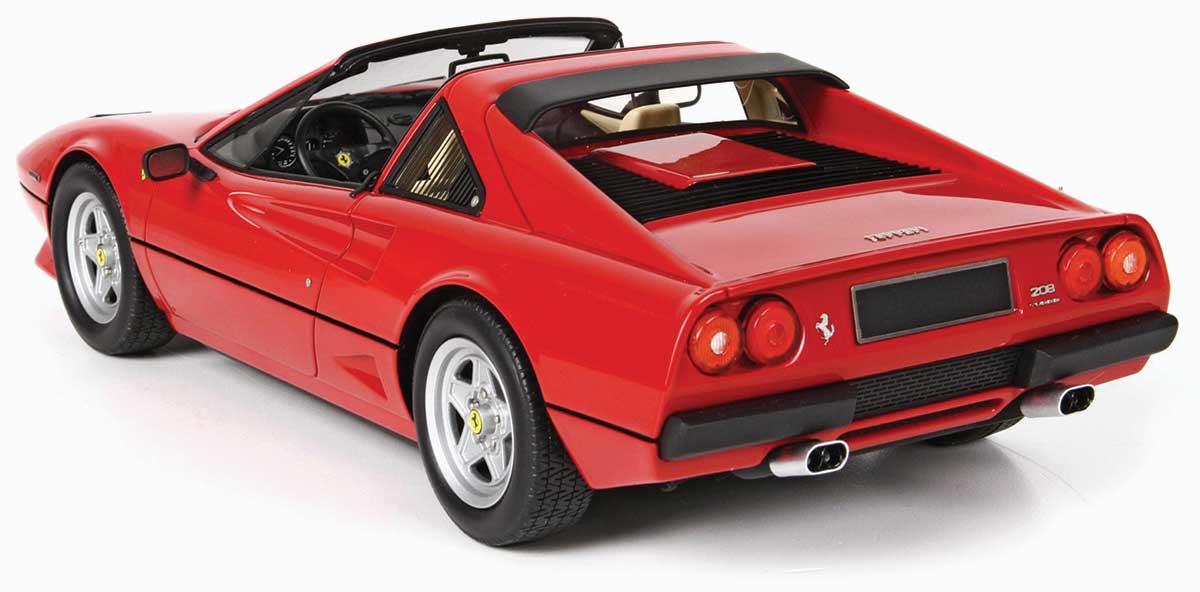 Shop for the

Ferrari 208 GTS Turbo
Want some more editorial stories? Please

click here

to return to the Diecast Legends home page.

Share this story