Bell 1-2 Hamilton 2021 Mercedes helmet review
Published on: 06 March 2022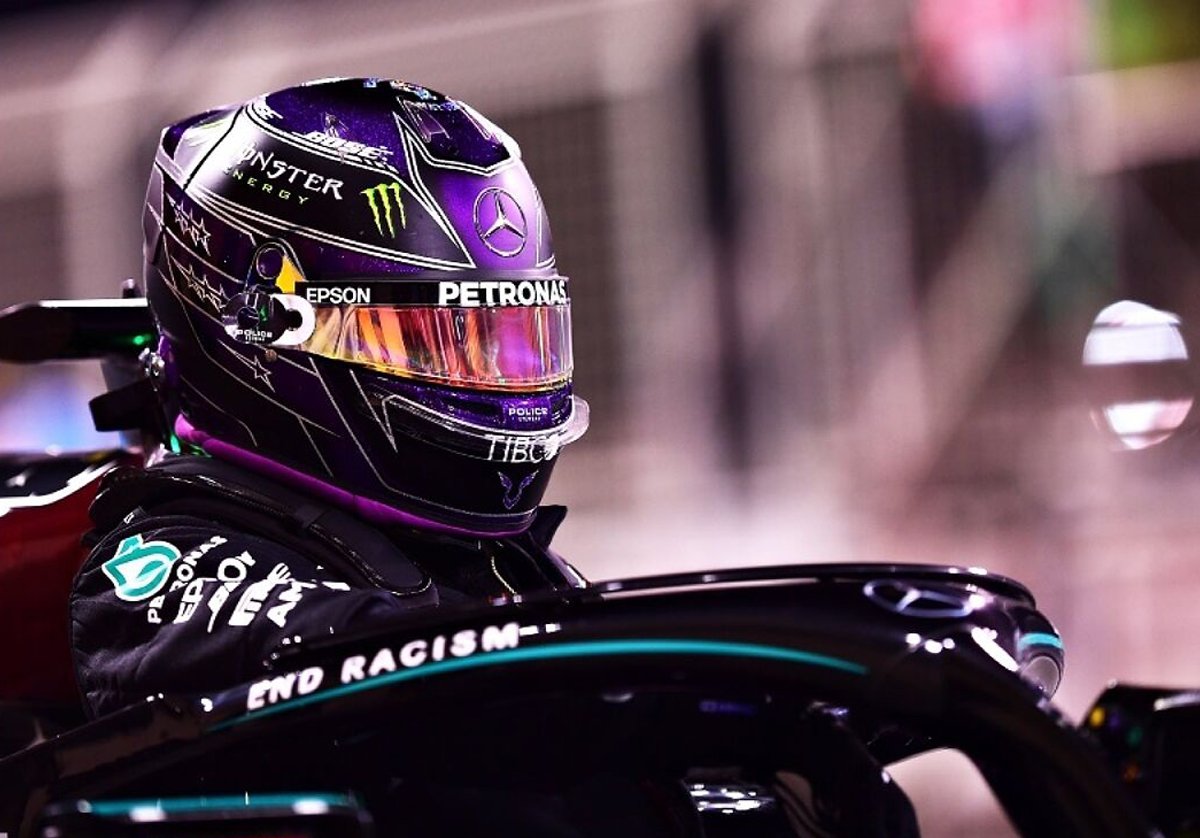 Collectors of Lewis Hamilton replicas were absolutely spoiled for choice as 2021 came to a close, with a whole host of subjects released for the seven-time Formula One world champion. One of these was Bell's half-scale offering of his 2021 Mercedes helmet, which was an instant sell-out with the model manufacturer. At the time of going to press, we only had a dozen examples left on the shelf.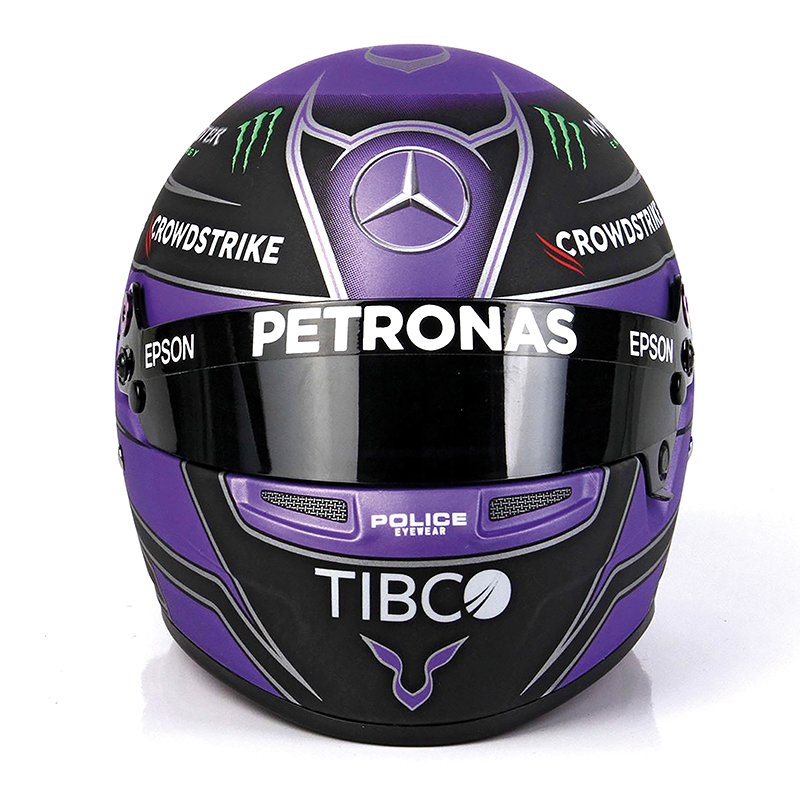 The black and purple colours on Lewis's lid were given a bit of a refresh for the 2021 season, with the all-important addition of a seventh star on each side (one for each of his world championships). It also featured the logos of a new sponsor, Crowdstrike, around the top.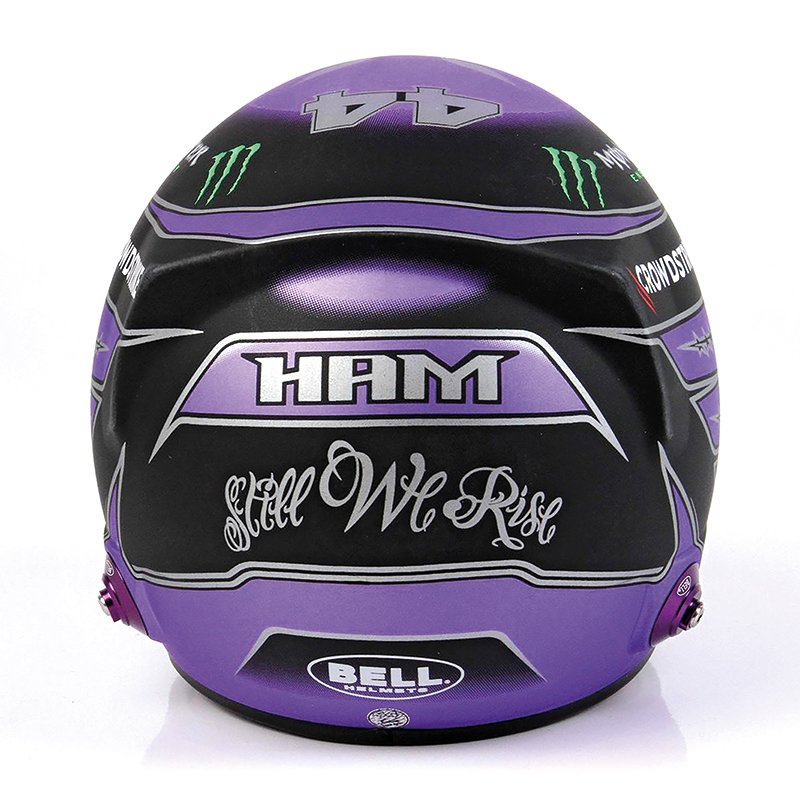 For those of you not in the know, a half-scale helmet comes in at 13cm in height. It comes complete with a strap and buckle, and an opening visor.
Click Bell 1-2 Lewis Hamilton Mercedes Helmet to order.
---
Want some more? Please click here to return to our editorial menu.

Share this story