BBR 1:18 1969 Ferrari Dino 246 GT Diecast Model Car Review
Published on: 30 May 2019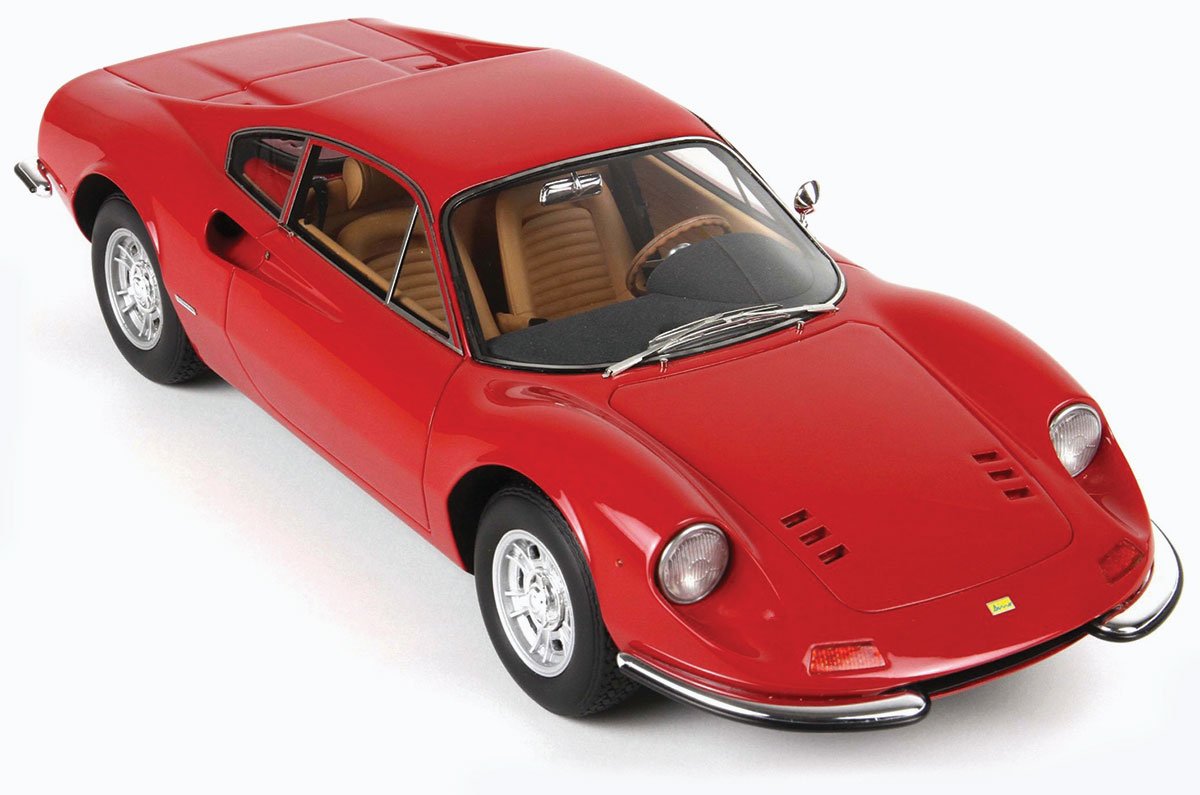 Originally published: June 2019
1:18 1969 Ferrari Dino 246 GT
BBR has certainly been busy this month, confirming several very appealing new announcements. One of these is the 1969 Ferrari Dino 246 GT.
Enzo Ferrari was initially against producing a mid-engined road car. He felt that the concept would be too dangerous for 'normal' drivers on 'normal' roads.
However, Sergio Pininfarina persisted, and in 1965 'Il Commendatore' finally relented. There were stipulations, however. The car had to be a Dino, with its six-cylinder engine instead of the more powerful V12 unit that you would find in a 'regular' Ferrari. Enzo felt that this reduction in power would reduce the potential for his new mid-engined vehicle to end up getting wrapped round lamp posts or driven off the edge of cliffs.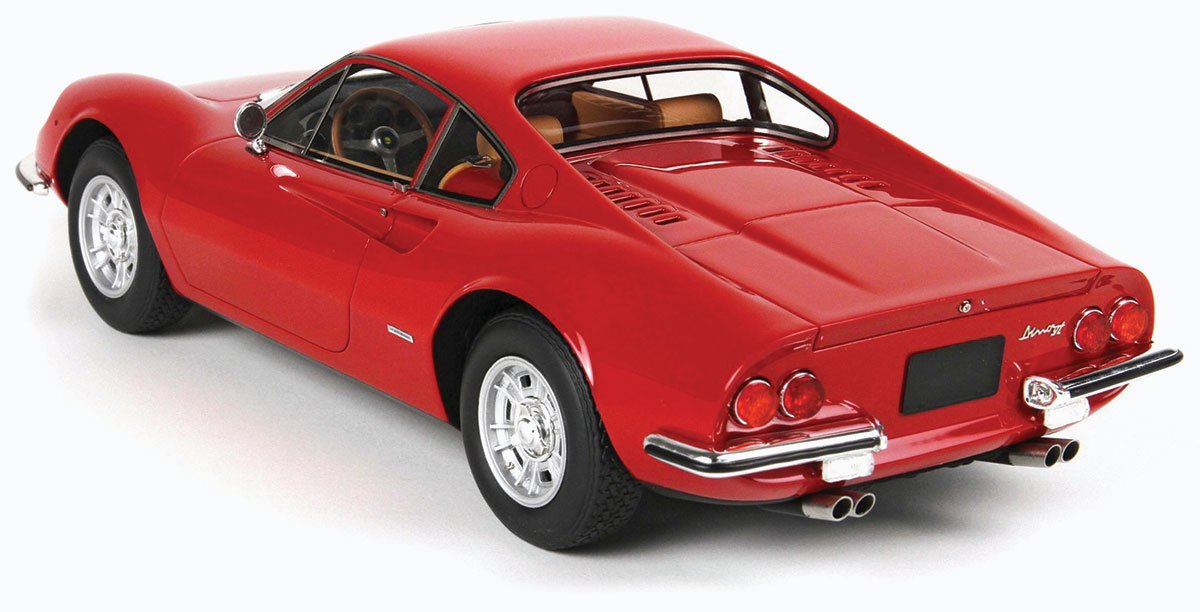 In November 1969, at the Turin Motor Show, the ultimate iteration of the Dino, the 246 GT, was unveiled. It was visually very similar to the 206 GT that it succeeded, but under the bonnet the engine capacity had been increased from 2 litres to 2.4. The engine block material was now cast iron rather than aluminium. And the wheelbase was increased by 60mm for improved handling.
The car remained in production until 1973, having been a great success for Ferrari. BBR's sumptuous 1:18 replica of that iconic car pays more than a fitting tribute to it. It is a limited edition of just 246 pieces worldwide.
Shop for the

1:18 1969 Ferrari Dino 246 GT
Want some more editorial stories? Please

click here

to return to the Diecast Legends home page.

Share this story