1:18 1961 Austin Healey Sprite model from Cult
Published on: 30 January 2019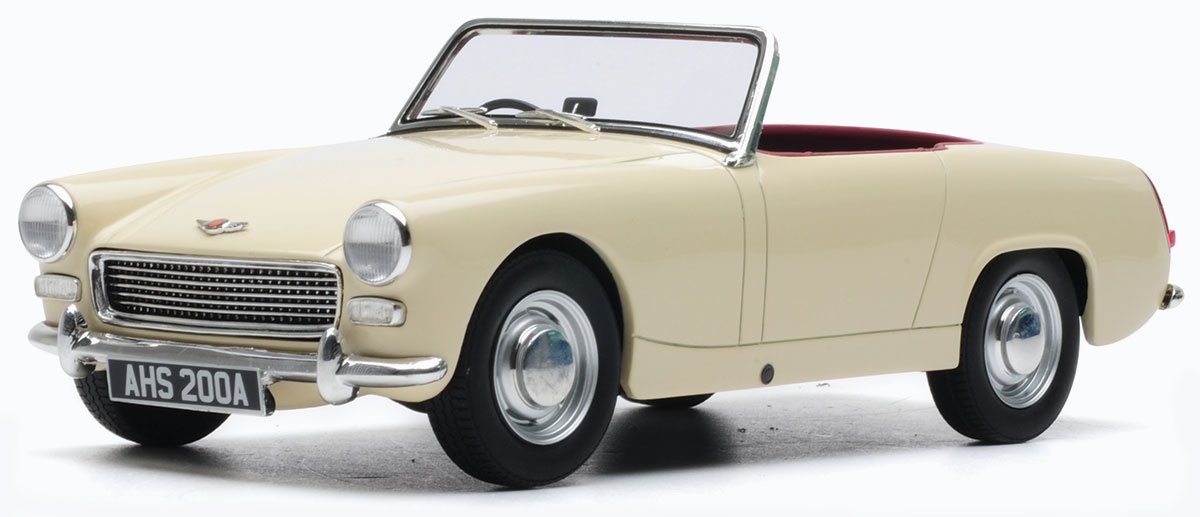 1:18 1961 Austin Healey Sprite

The Sprite was announced to the press in Monte Carlo in May 1958. The car was designed by the Donald Healey Motor Company, but it was produced at the MG factory in Abingdon. It first went on sale for £699.
The Mk.II Sprite modelled here was introduced in 1961. It used the same engine as its predecessor, but with larger, twin, half-inch SU carburettors, increasing power to 46.5 bhp.
The bodywork was also totally revamped, with the headlights migrating to a more conventional position.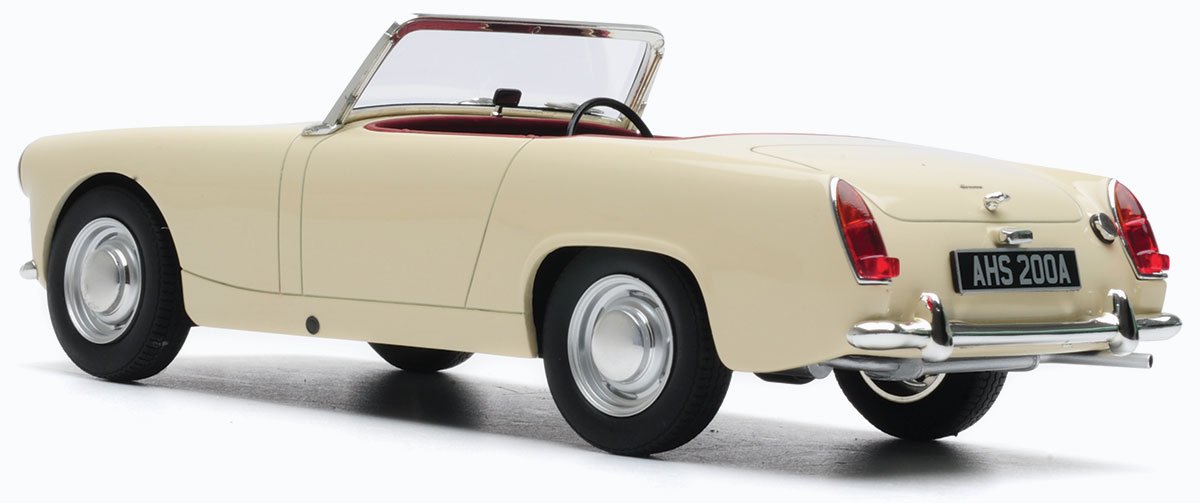 The result was a much less eccentric-looking sports car, albeit at the expense of an extra 100 lbs in weight. As a result, in contrast to the earlier 'frogeye' cars, the later cars are often known collectively as square-bodied Sprites.
Whilst externally a sports car, the Sprite was not a high performance vehicle. Motor Magazine tested it in 1961. They got it to a top speed of 86 mph, and to 60 mph in 20 seconds.
Shop for the

1:18 1961 Austin Healey Sprite
Want some more editorial stories? Please

click here

to return to the Diecast Legends home page.

Share this story