1:43 2018 Petit Le Mans Porsche models from Spark
Published on: 27 February 2019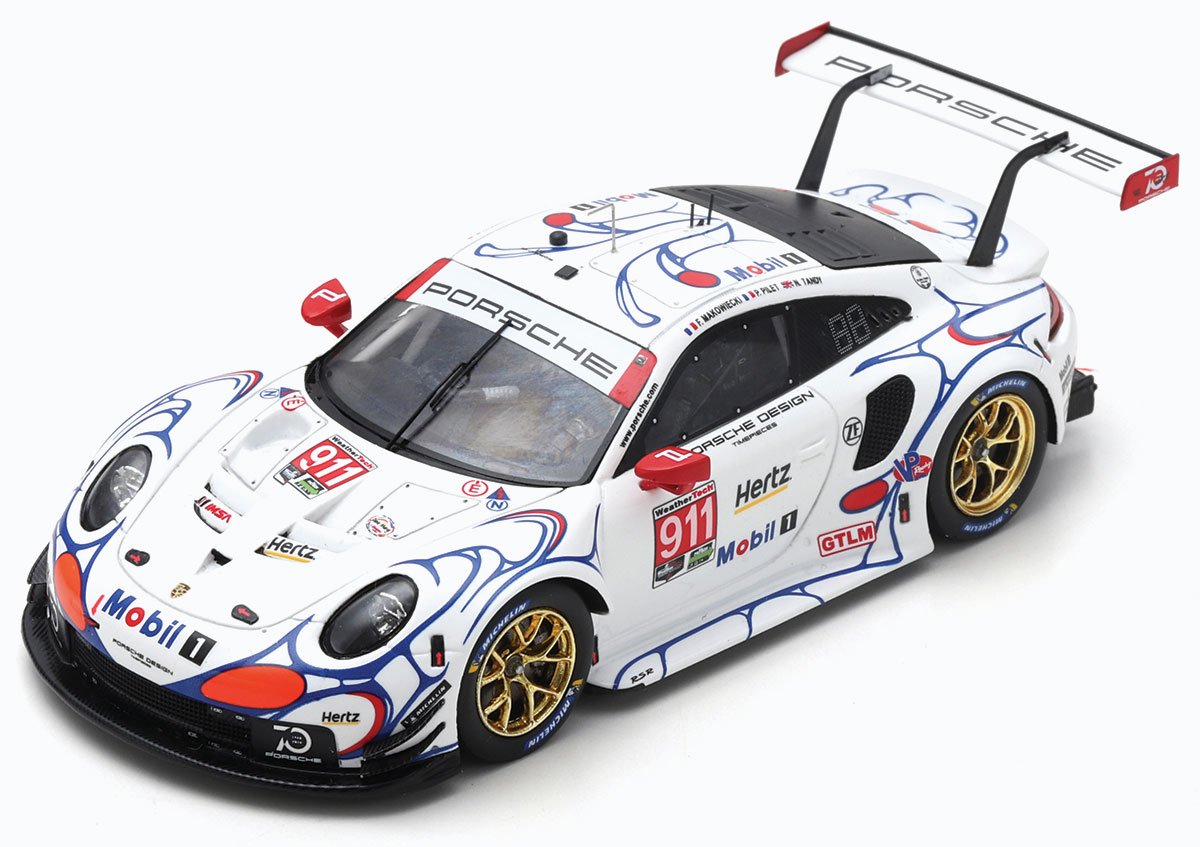 1:43 2018 Petit Le Mans Porsches

There was a lot of hype last year surrounding the 'retro' liveries that Porsche employed at the Le Mans 24 Hours, but many of you will no doubt have noticed that the team did the same thing at the IMSA Petit Le Mans race as well. In this instance, the paintwork of the two cars harked back to the 911 GT1 that was victorious at Le Mans in 1998. We are delighted that Spark has just announced 1:43 replicas of these, after confirming the Le Mans cars some time ago.
The #911 car with the red flashes was driven to victory in the GTLM class by Nick Tandy, Patrick Pilet and Frderic Makowiecki (SPK5848). The sister #912 car with the yellow flashes came home sixth in class. It was crewed by Earl Bamber, Laurens Vanthoor and Mathieu Jaminet (SPK5849). They will cost £53.99 each.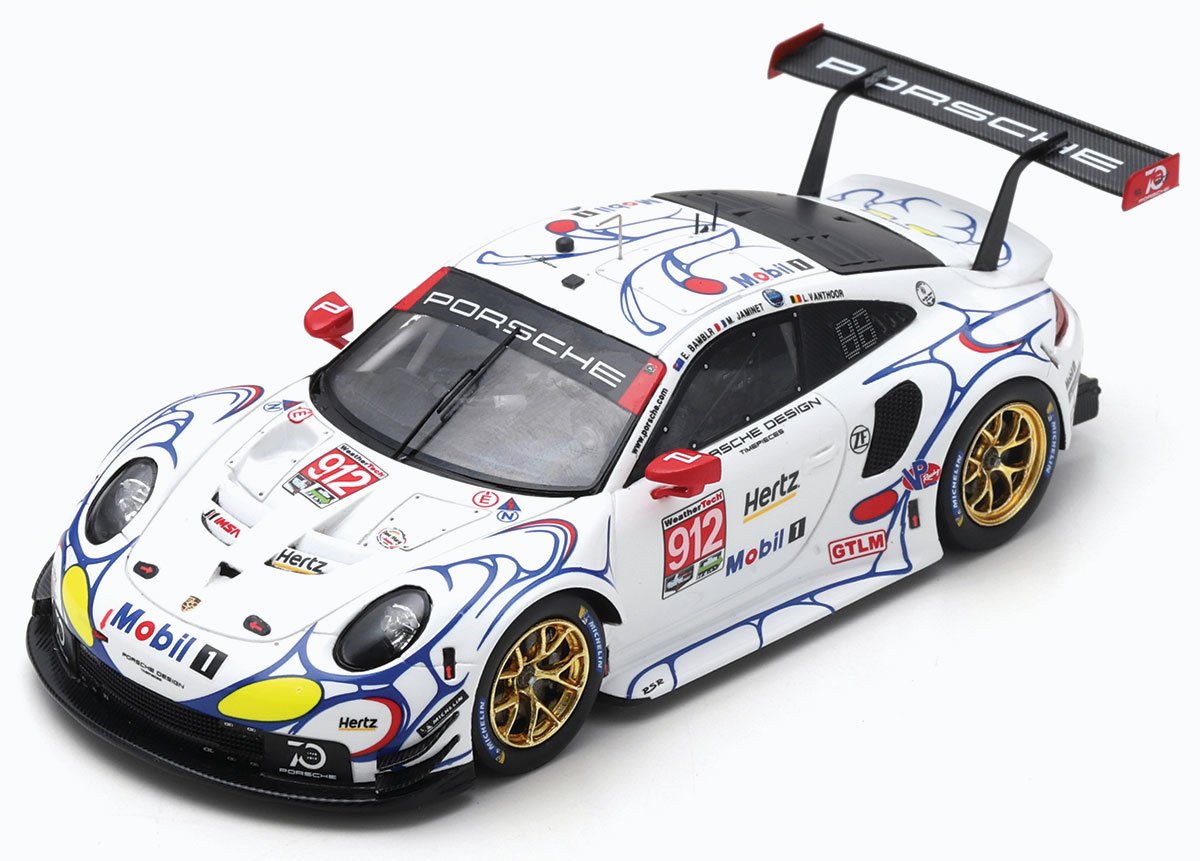 Shop for the

1:43 2018 Petit Le Mans Porsches
Want some more editorial stories? Please

click here

to return to the Diecast Legends home page.

Share this story