1:18 1982 Ford C100 models from Tecnomodel
Published on: 27 February 2019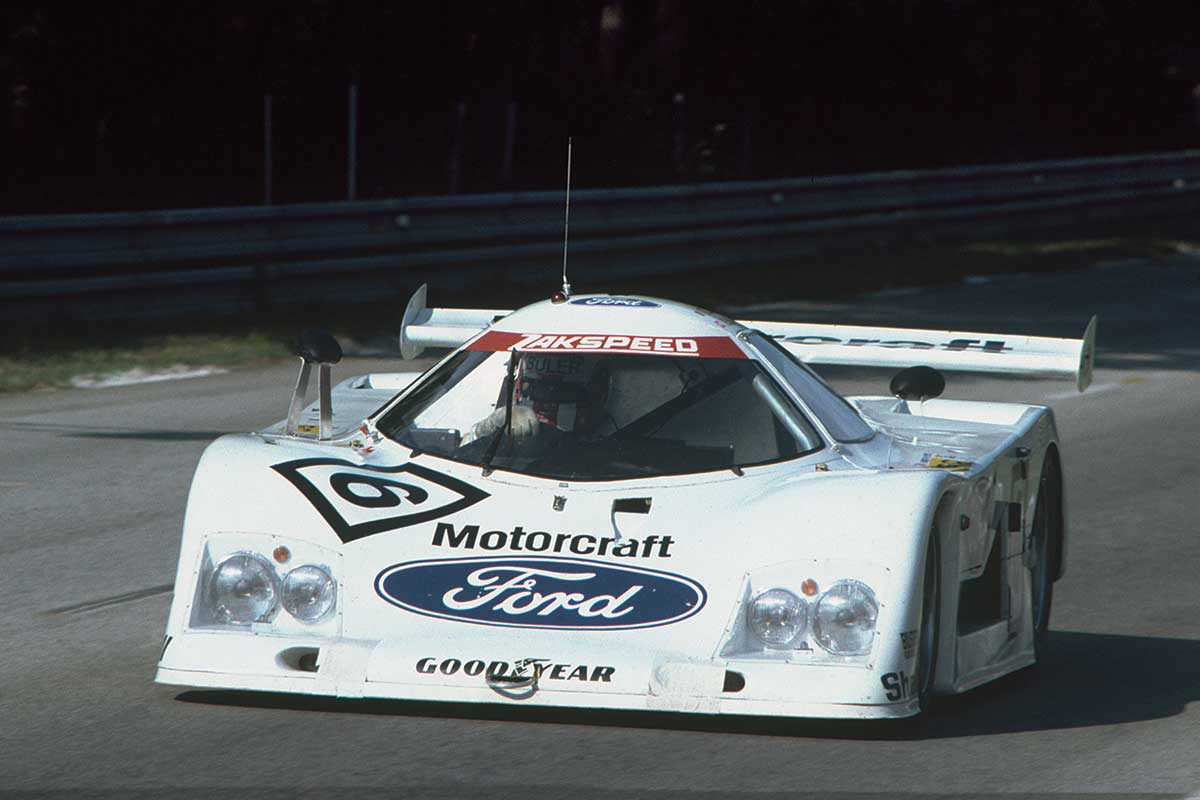 1:18 1982 Ford C100

Like almost all of the major motor manufacturers at the time, Ford partook in Group C endurance racing in the 1980s. Its weapon was the C100, which proved fast but fragile. Its most successful season was in 1982, and Tecnomodel has just confirmed four 1:18 replicas of the car from that year.
The cars with the black #6 and #7 identification were campaigned in the Le Mans 24 Hours. They qualified competitively, but the #6 machine of Klaus Ludwig and Marc Surer was sidelined after five hours with electrical gremlins. Its sibling, crewed by Manfred Winkelhock and Klaus Niedzwiedz, lasted just a couple of hours longer before being eliminated with an engine failure.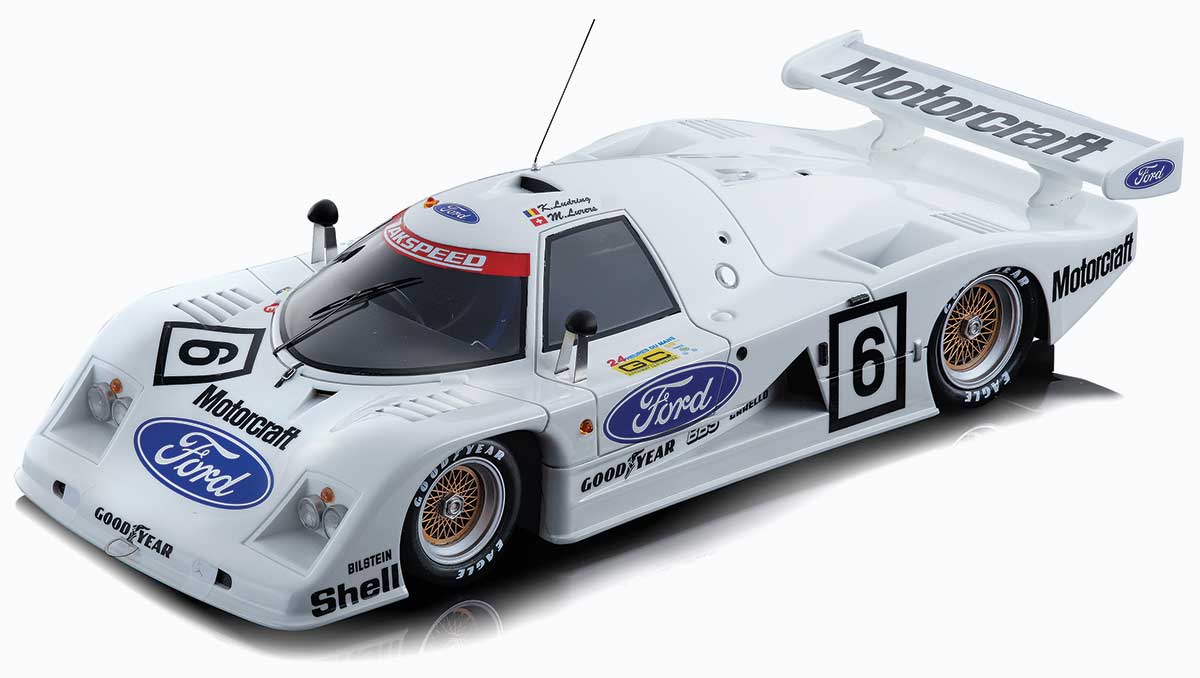 The red #7 C100 qualified on pole position for the Nurburgring 1000 km, but on this occasion the differential was the cause of the retirement. Winkelhock and Ludwig drove.
Tecnomodel's final 1:18 offering is the #1 car from the Monza 1000 km, which again had Winkelhock and Ludwig driving. The reason for retirement this time? Overheating.
So, Ford's C100 was not a great success results-wise. But it certainly looked the part, so these replicas are surely worthy of inclusion in any self-respecting endurance racing fan's collection!

Shop for the

1:18 1982 Ford C100
Want some more editorial stories? Please

click here

to return to the Diecast Legends home page.

Share this story