1:18 1965 Lotus 40 model from Tecnomodel
Published on: 27 February 2019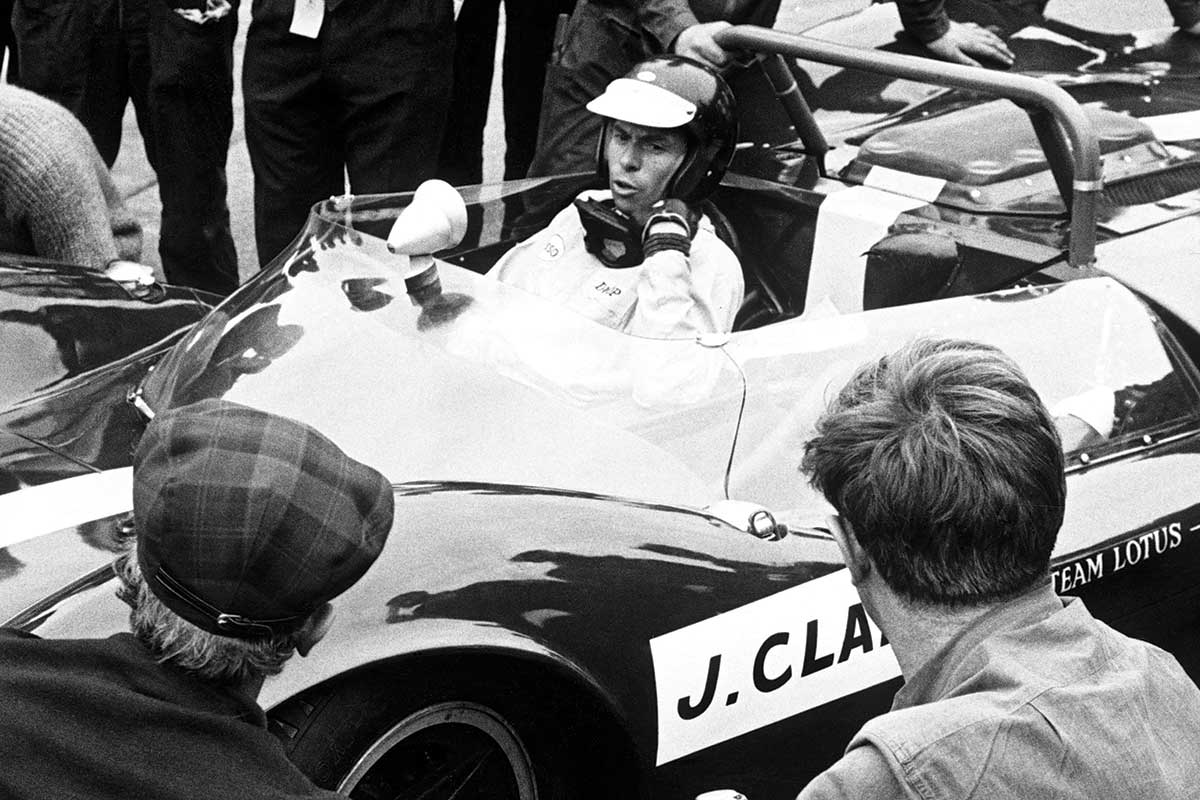 1:18 1965 Lotus 40

The Lotus 40, it has to be said, was not one of the most successful racing machines to come out of Hethel. But it looked great and was driven by the fabled Jim Clark, so who cares! We were delighted when we saw 1:18 samples of four derivatives of the car on Tecnomodel's stand at Nuremberg last month, as no-one has ever replicated it in this scale before.
Following the success of his smaller Lotus 19 and Lotus 23 sports car racers, Colin Chapman developed the 30 in 1964. It was noted for its curvaceous fibreglass bodywork and for the reversal of layout from his previous offerings, as the engine was now placed behind the driver.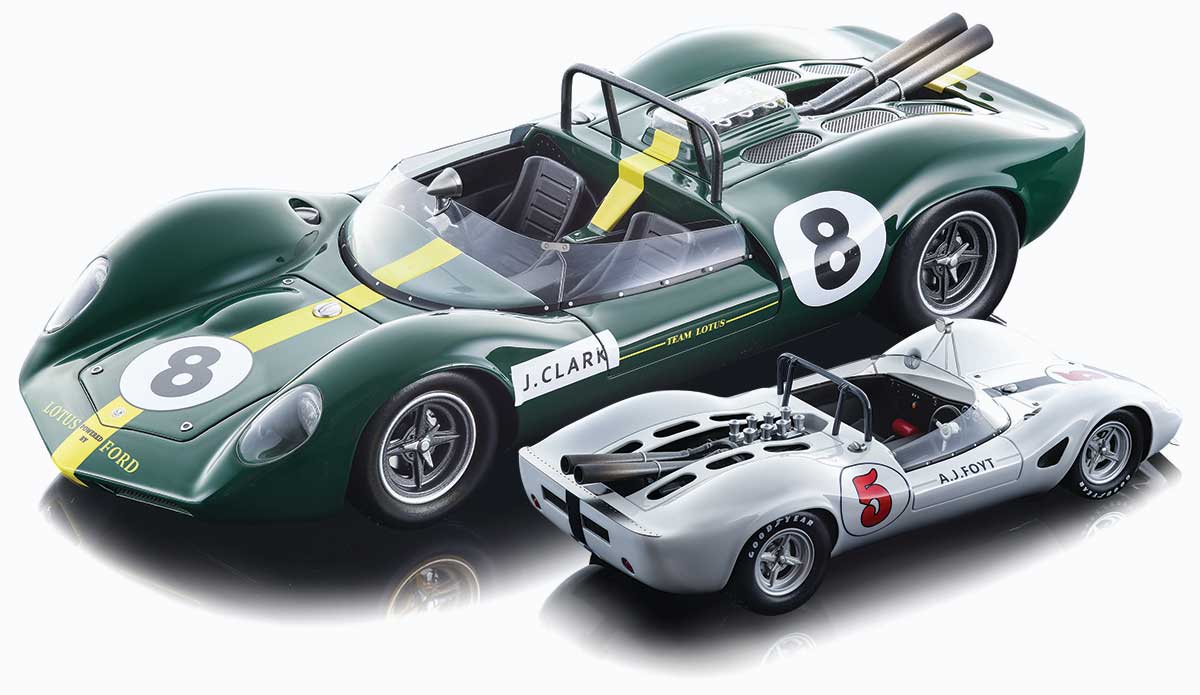 The 30's main problem was that it just couldn't handle the increasingly powerful engines that were becoming 'de rigueur' in sportscar racing. The car was being pushed beyond its torsional limits, which resulted in frequent chassis and suspension failures.
The 30 was replaced by the 40 in 1965, but was subject to the same failings as its predecessor. When asked what he thought of the new car, Richie Ginther commented that it was as bad as the 30 but with 10 more mistakes!
Nevertheless, Jim Clark was tasked with racing it, and race it he did. He campaigned the #8 car in the Guards Trophy event at Brands Hatch, which was a two-heat affair. He finished eighth in the first encounter, but was unable to finish the second after being involved in an accident.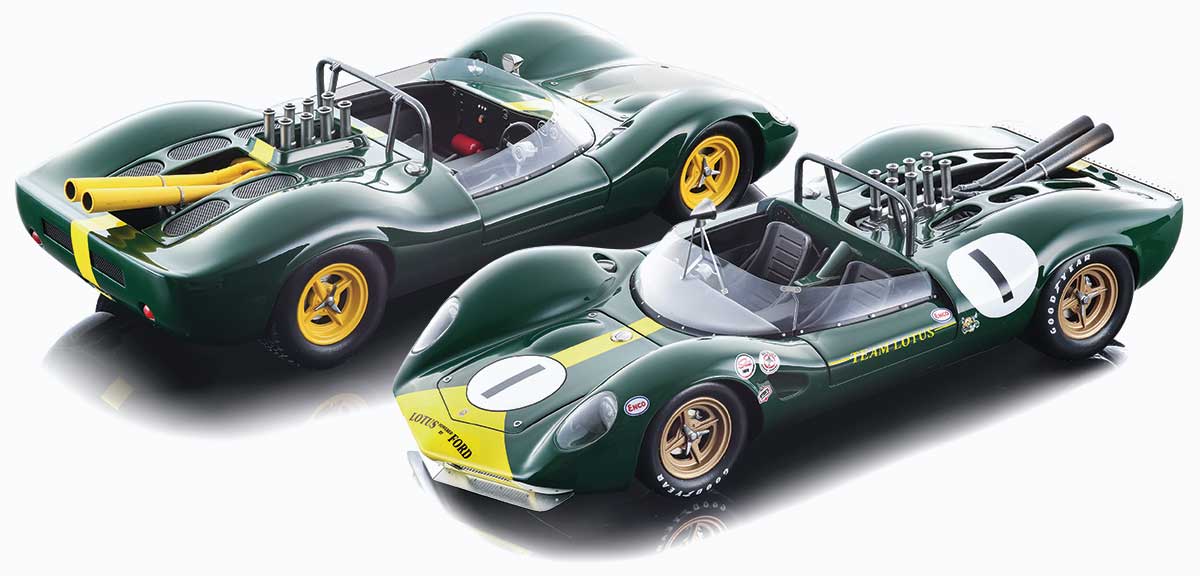 The #1 machine was the one that scored the best result, Clark taking it to a second place finish in the Riverside 200 Miles behind the Chaparral of Hap Sharp.
As well as these two Clark-driven Lotus 40s, Tecnomodel will be replicating the press car and A.J. Foyt's #5 steed from the Riverside 200 Miles. The Texan would not start the race, however, after crashing the car in practice.
As is usually the case with Tecnomodel, the limited edition numbers on these Lotus 40 replicas are almost ridiculously small. Just 120 pieces will be created of Clark's Guards Trophy Car, along with a mere 80 of his Riverside machine. We wanted to take the entire production run of both examples, but ultimately were only allowed 24 of each. They will be gone in a heartbeat, so you cannot afford to wait.
Both the press car and Foyt's Riverside Lotus 40 will be worldwide limited editions of 90. We also can't see either of these being available once they have been released.
Shop for the

1:18 1965 Lotus 40
Want some more editorial stories? Please

click here

to return to the Diecast Legends home page.

Share this story