1:43 and 1:18 Button 2009 Brawn BGP001
Published on: 28 February 2018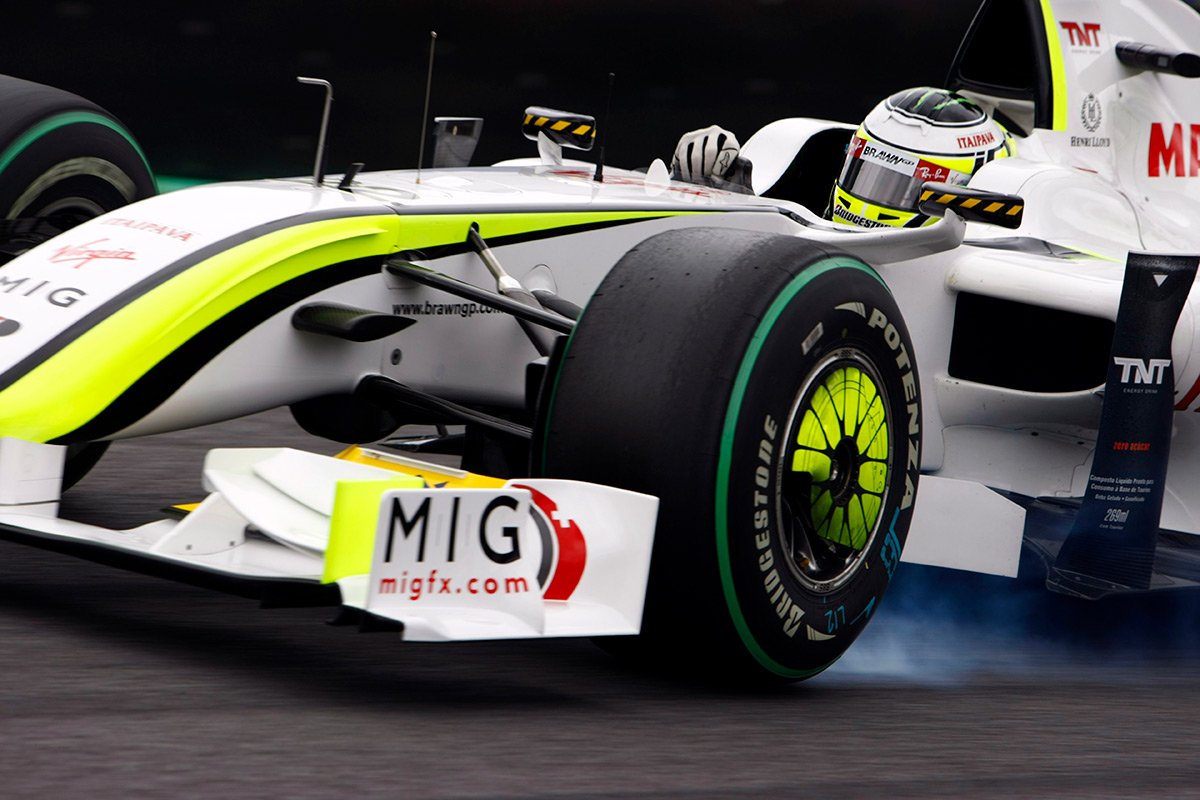 1:43 and 1:18 Button 2009 Brawn BGP001

In 2009 Jenson Button and the Brawn team secured one of the most unexpected world championship successes in Formula One history. From the ashes of the failed works Honda outfit, Ross Brawn entered a team under his own name. It would only grace the championship for one season, as it became the works Mercedes entry for 2010. But the Brawn moniker left its name in the record books.

Button enjoyed an outstanding start to the 2009 campaign, scoring six wins and a third place in the first seven races. This gave him a 31 point lead over Red Bull's Sebastian Vettel (in the days when you only got 10 points for a win). He very much needed this cushion as the German youngster relentlessly eroded it thereon in. Come the end of the year, JB was still 11 points to the good; and one of the most popular champions of all time was crowned.
Minichamps has just re-released its 1:18 and 1:43 replicas of Button's Brawn BGP001. These haven't been available for the best part of a decade, and will probably disappear just as quickly as the original versions did.

Shop for the

1:43 and 1:18 Button 2009 Brawn BGP001
Want some more editorial stories? Please

click here

to return to the Diecast Legends home page.

Share this story