1:18 Taruffi 1957 Ferrari 315 S. Mille Miglia model from BBR
Published on: 22 August 2018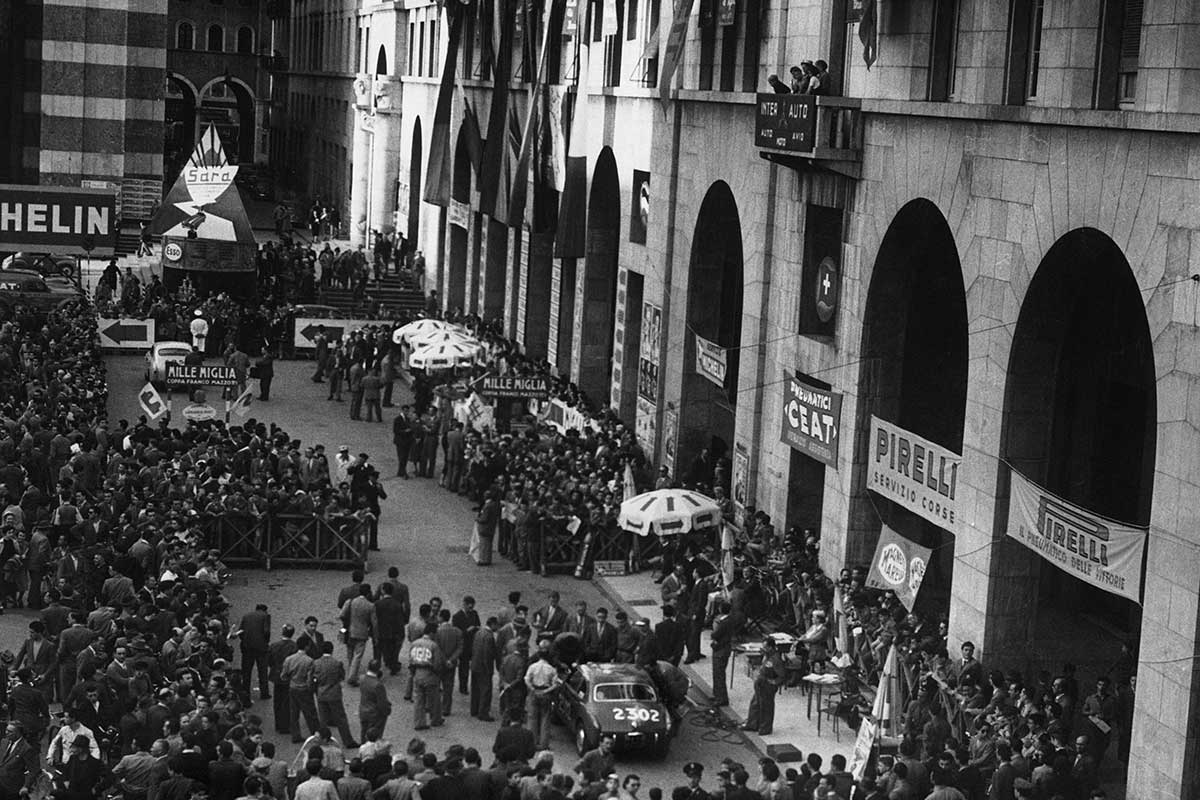 1:18 Taruffi 1957 Ferrari 315 S. Mille Miglia

BBR will shortly be releasing its sumptuous 1:18 replica of Piero Taruffi's winning Ferrari 315 S from the 1957 Mille Miglia. This was the last year that the event was ever held.
The 24th edition of the Mille Miglia marked the third round of the 1957 World Sportscar Championship. Ferrari and Maserati both sent works teams; Ferrari entering Taruffi, Collins, von Trips and de Portago, and Alfa fielding Moss, Behra, Herrmann and Scarlatti.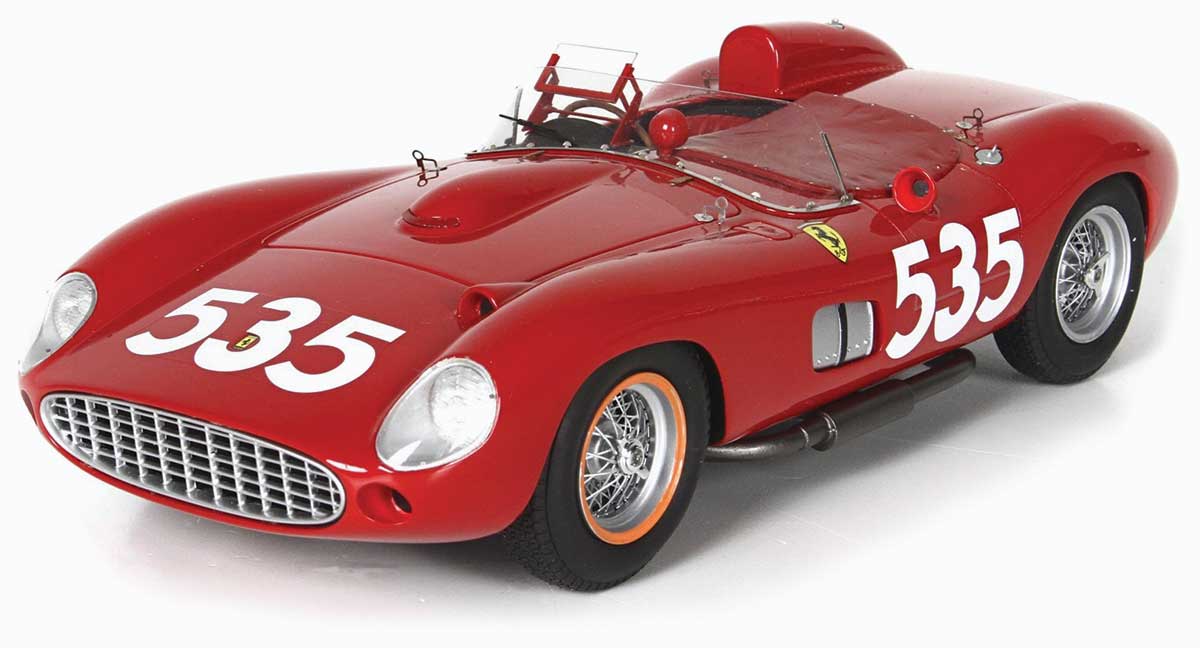 The race very quickly became a Ferrari benefit after the Maserati challenge faded early; Behra didn't even make the start, having damaged his 450S beyond repair in a pre-event testing crash. Moss, meanwhile, was lucky to avoid serious injury when his brake pedal snapped in the early stages, and he too was out.
Taruffi headed home a Ferrari clean sweep of the podium, beating von Trips by three minutes. The privateer entry of Gendebien was third.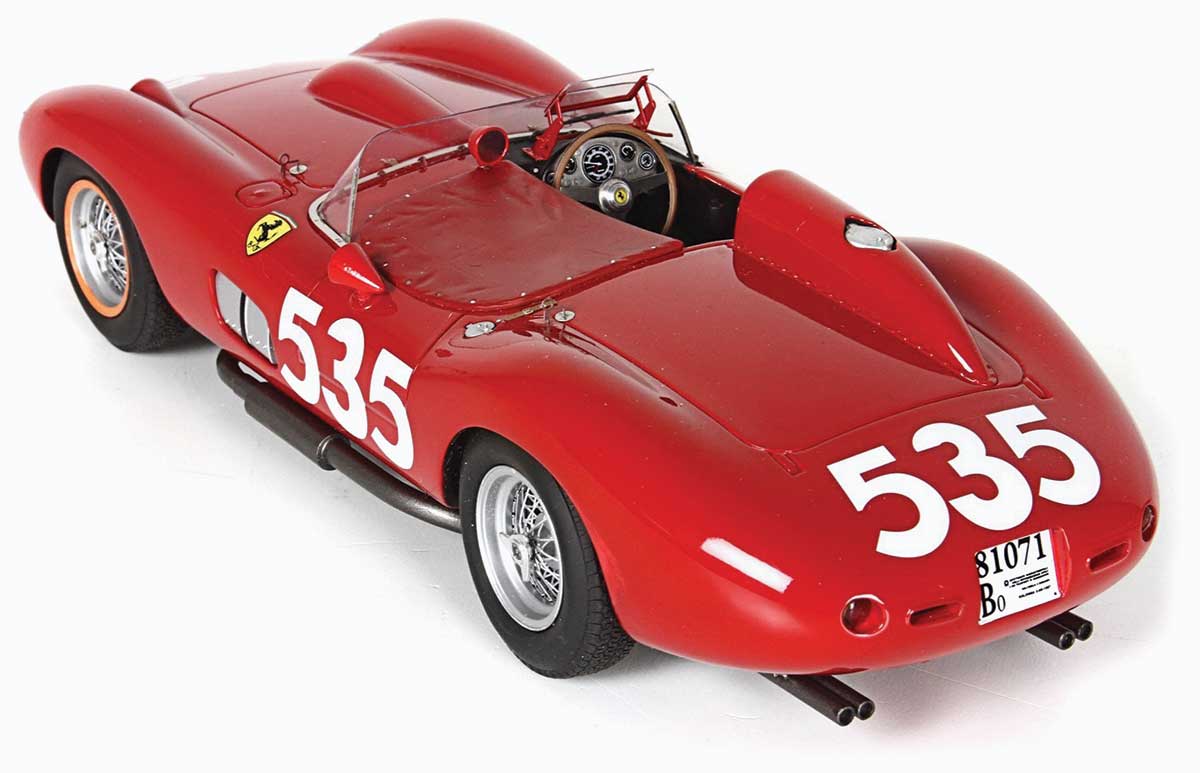 Shop for the

1:18 Taruffi 1957 Ferrari 315 S. Mille Miglia
Want some more editorial stories? Please

click here

to return to the Diecast Legends home page.

Share this story