1:18 Mclaren M20. Can-Am
Published on: 27 June 2018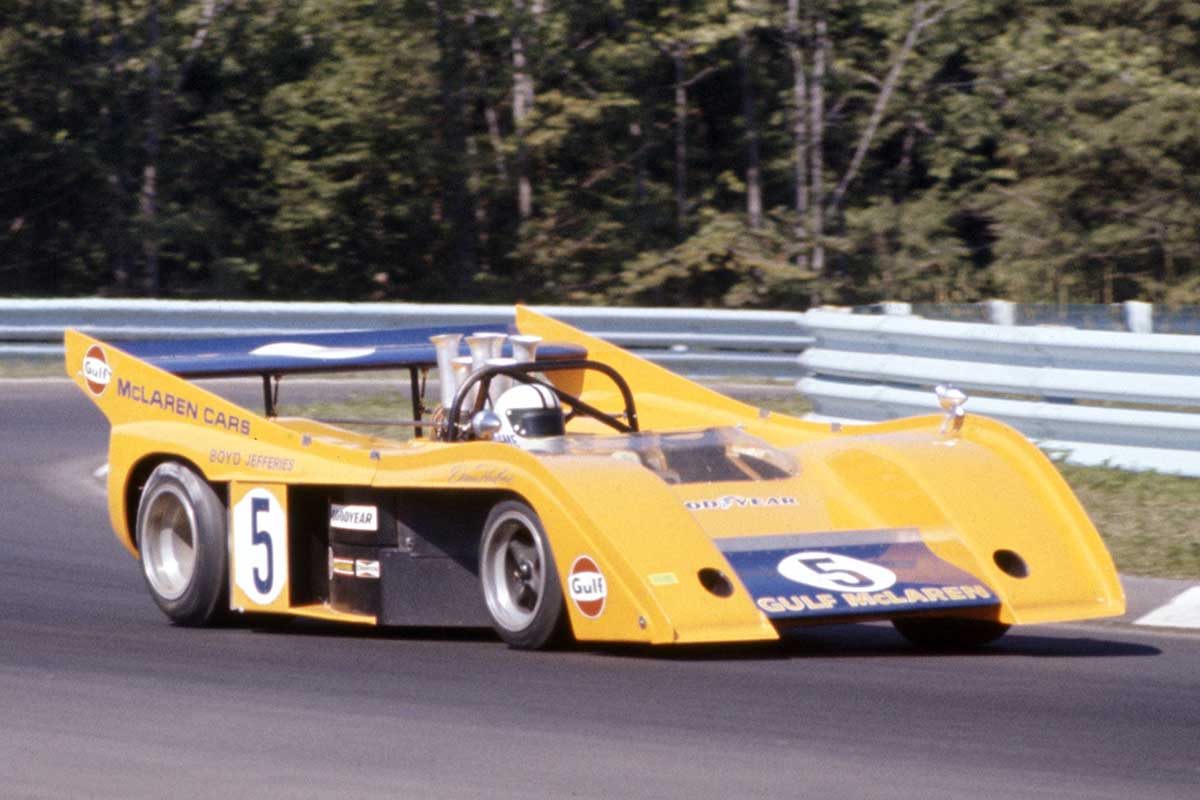 1:18 Mclaren M20. Can-Am

Tecnomodel will shortly be releasing its quartet of 1:18 replicas of the fearsome McLaren M20 that competed in Can-Am (the Canadian-American Challenge Cup) in the early to mid-1970s.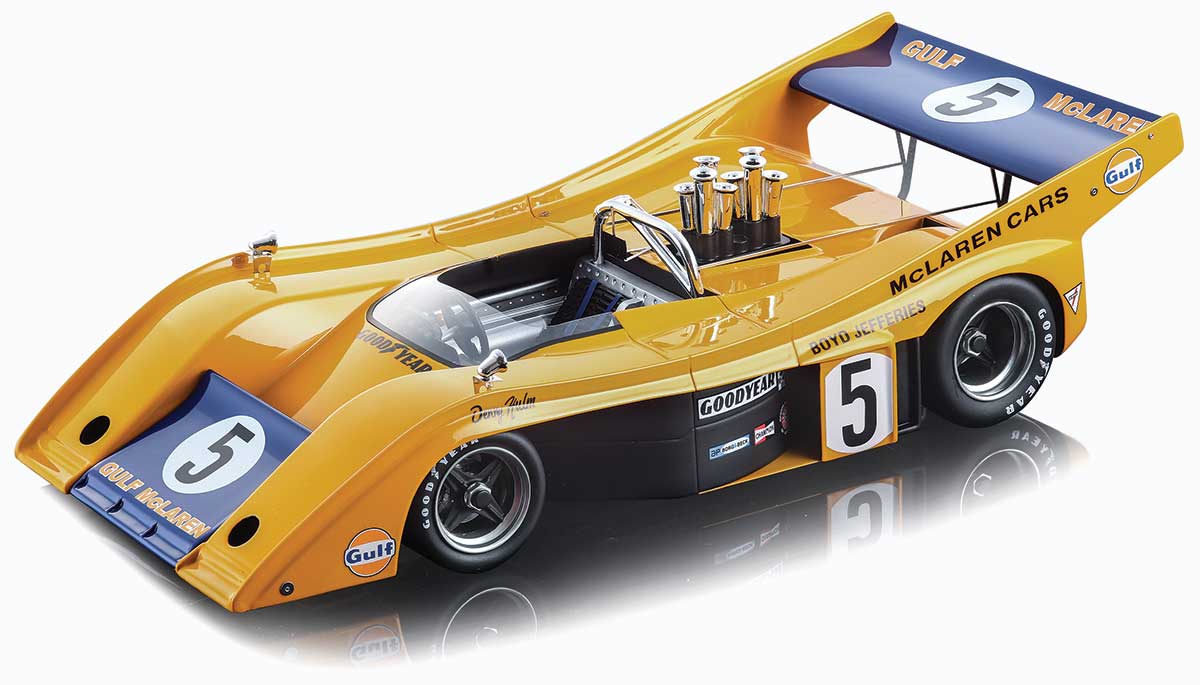 Put simply, the M20 was fast but fragile. Denny Hulme won several races in the car's debut season in 1972, but also suffered several mechanical failures, losing out on the title to George Follmer in the Penske-entered Porsche 917/10. Tecnomodel will be producing a 1:18 replica of Hulme's winning M20 from the Watkins Glen Can-Am round.
The car remained in competition until the end of the 1974 season, entered by several privateer teams sporting their own sponsors and liveries. Tecnomodel will also be producing the black #73 car that David Hobbs took to a second place finish at Watkins Glen in 1973, the #96 machine that was shared by Mario Andretti and John Cannon at Laguna Seca the same year, and the blue Scooter Patrick-driven example that placed third at Mosport in 1974.

As always with Tecnomodel, the limited edition quantities on these models are low, and we mean low. These four replicas are each limited to between a mere 80 and 120 examples worldwide, and that's it. No re-productions. No second chances. You certainly can't afford to assume that these will be readily available once they have been released.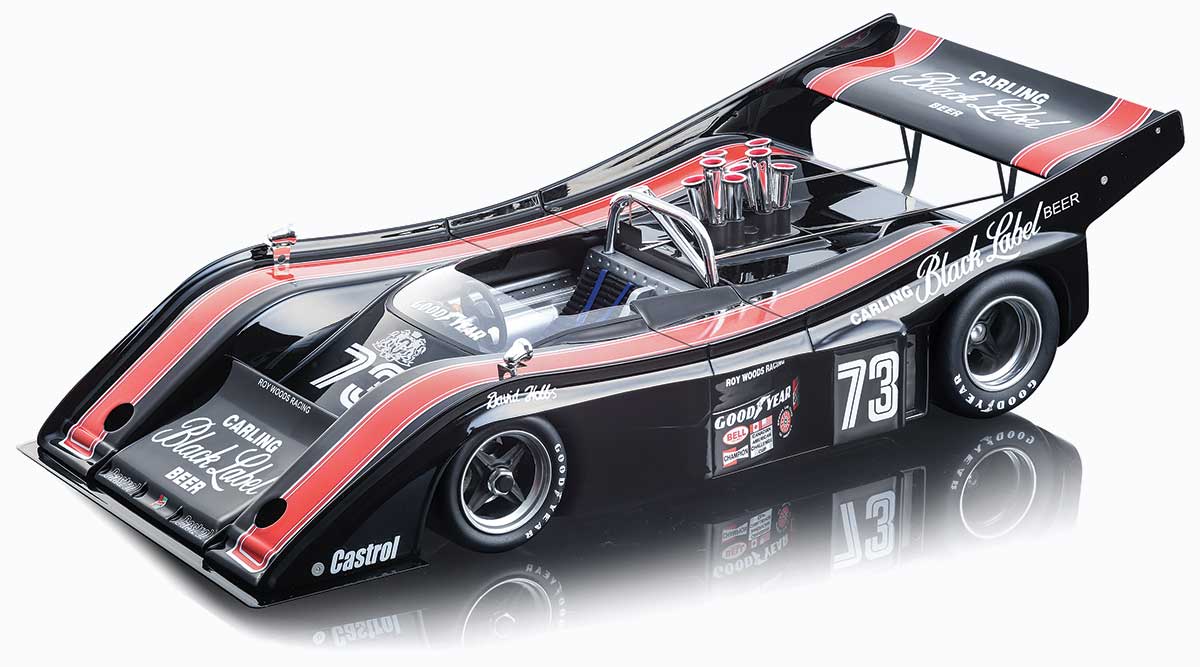 Shop for the

1:18 Mclaren M20. Can-Am
Want some more editorial stories? Please

click here

to return to the Diecast Legends home page.

Share this story