1-18 and 1-43 2021 Monaco Grand Prix McLarens diecast model review
Published on: 22 June 2021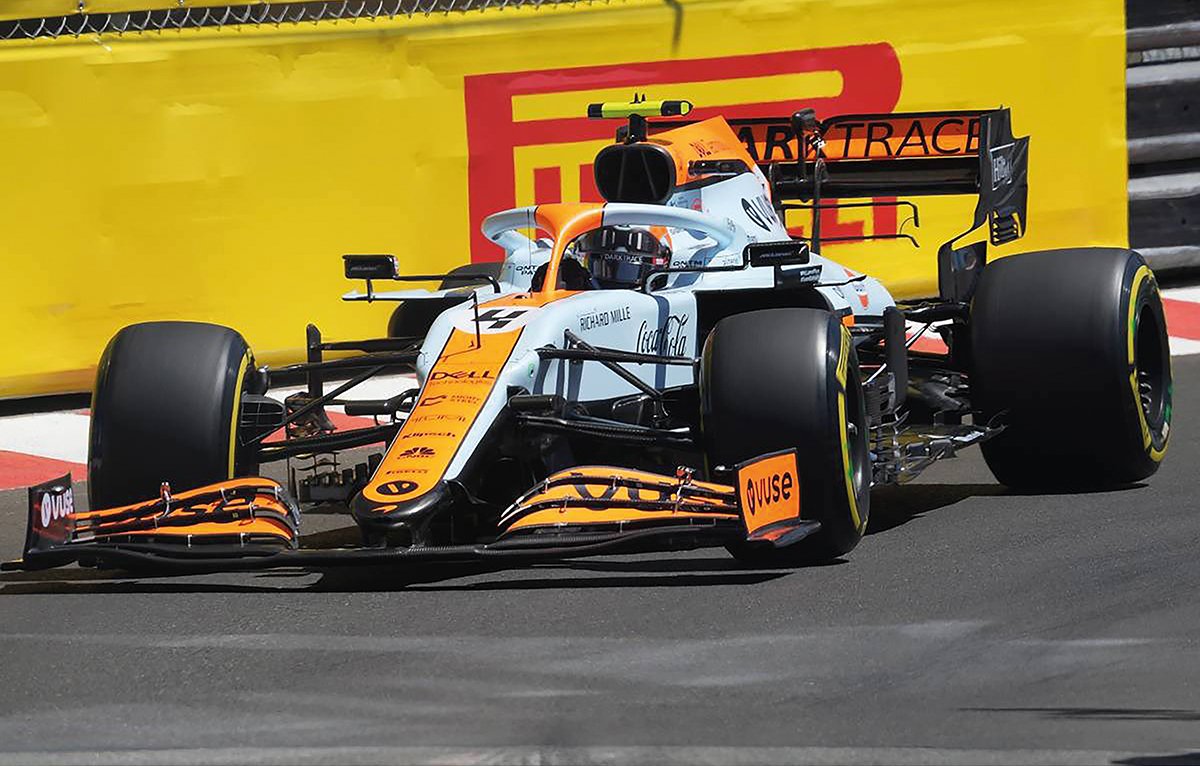 Originally published: June 2021.
Unless you've been self-isolating in a cave (or maybe up a tall tree) recently, you can't fail to have heard that McLaren campaigned a one-off livery in the recent Monaco Grand Prix. It paid tribute to the iconic Gulf brand, in light blue with an orange stripe down the centre.
The colour scheme generated a huge amount of excitement amongst F1 fans, and Minichamps and Spark have wasted little time in announcing 1:18 and 1:43 replicas for both Lando Norris and Daniel Ricciardo. Norris put in another reputation-enhancing performance to finish in third place, and indeed Spark's 1:18 and 1:43 offerings of his McLaren will come complete with a third place marker board. Ricciardo crossed the line 12th, continuing to get to grips with his new team.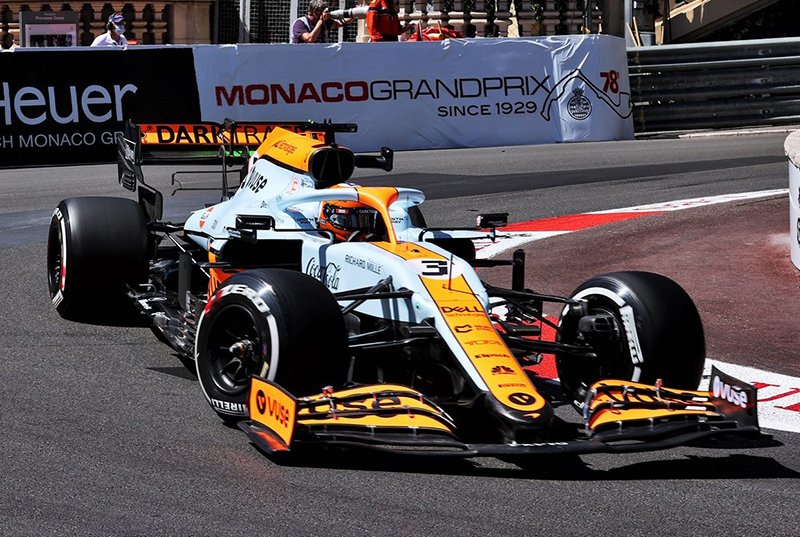 We can't remember the last time there was this much excitement concerning the livery of a Formula One car as there has been with these Monaco GP McLarens. Significant one-off livery changes are extremely rare these days, and the fact that the reason behind it was to celebrate the history of an iconic motorsport sponsor like Gulf sweetens the deal even more! It won't surprise you then when we say that demand for these models is bound to be immense; as always, pre-ordering early is the safest way to go.
Click 2021 Monaco Grand Prix Mclarens to order.
---
Want some more editorial stories? Please
click here
to return to the Diecast Legends home page.

Share this story