1:18 #21 1963 Ferrari 250 P Le Mans model from BBR
Published on: 25 July 2018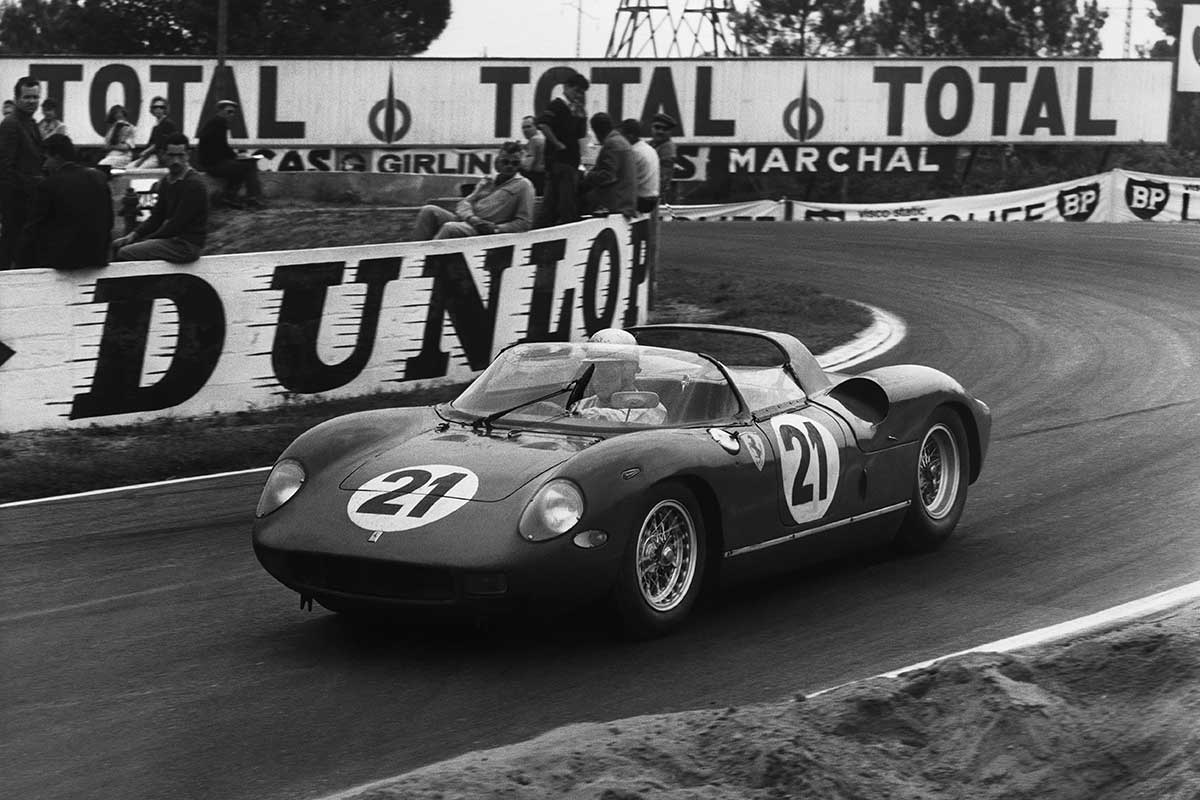 1:18 #21 1963 Ferrari 250 P. Le Mans

At Nuremberg earlier this year we were delighted to see that BBR had a pre-production sample of its 1:18 replica of the 1963 Le Mans 24 Hours winning Ferrari 250 P on display. The car was crewed by Ferrari favourites Ludovico Scarfiotti and Lorenzo Bandini, making it the first 'all-Italian' victory in the history of the race.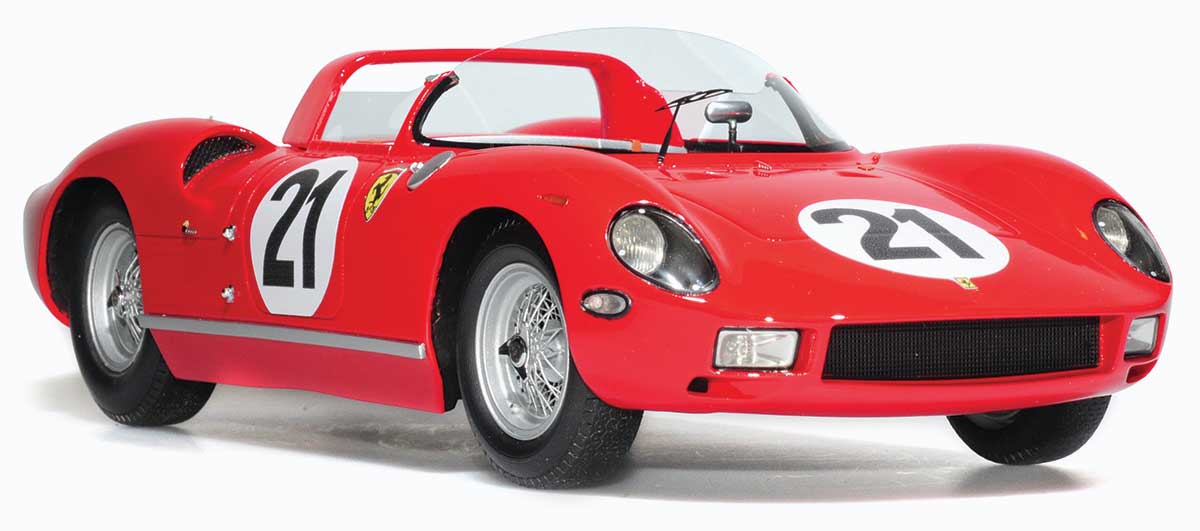 Indeed, Ferraris took the first six places in a race of attrition that saw only 12 cars classified at the finish. Although there had been good weather throughout the event, this had led to higher speeds being maintained and consequently there were several accidents and mechanical failures. The engine in Bruce McLaren's Aston Martin was shattered by one of its own pistons, leaving a huge oil slick that caused Roy Salvadori's Jaguar to violently crash out, the latter suffering serious injuries. Jean-Pierre Manzon in his Bonnet then struck Salvadori's stricken car and was thrown out onto the circuit, also getting seriously hurt. In the final tragic chapter of the accident Christian Heins swerved to avoid Manzon, rolled off the circuit and struck a lamp-post, dying instantly.
Ferrari weren't immune to problems either. John Surtees and Willy Mairesse had led the event for 15 hours in their #23 250 P, but their race quickly unravelled on Sunday morning. Surtees handed his steed over to Mairesse with a two lap lead, but during the refuelling petrol was spilt in the engine bay. The first time Mairesse applied the brakes after leaving the pits a spark from the brake light cable ignited it, the car bursting into flames. The Belgian was lucky to be able to fully bring the car to a halt and extricate himself from the inferno, but he still suffered burns that kept him out of racing for two months.

After all of that, the #21 of Scarfiotti and Bandini took the win, 16 laps ahead of their closest competitor, which represented the biggest winning margin since Bentley's victory in 1927.
We love the fact that so many model makers are getting into 1:18 replicas of classic racing Ferraris at the moment. BBR released a 1:18 replica of the 1962 Le Mans winning Ferrari 250 TRI a couple of months ago, and it was sold out within days of arriving in our warehouse. We very much expect the winning 1963 machine to go the same way, so place that pre-order if you don't want to miss out.
Shop for the

1:18 #21 1963 Ferrari 250 P. Le Mans
Want some more editorial stories? Please

click here

to return to the Diecast Legends home page.

Share this story