1:18 1979 Jaguar XJ SIII model from Cult
Published on: 25 July 2018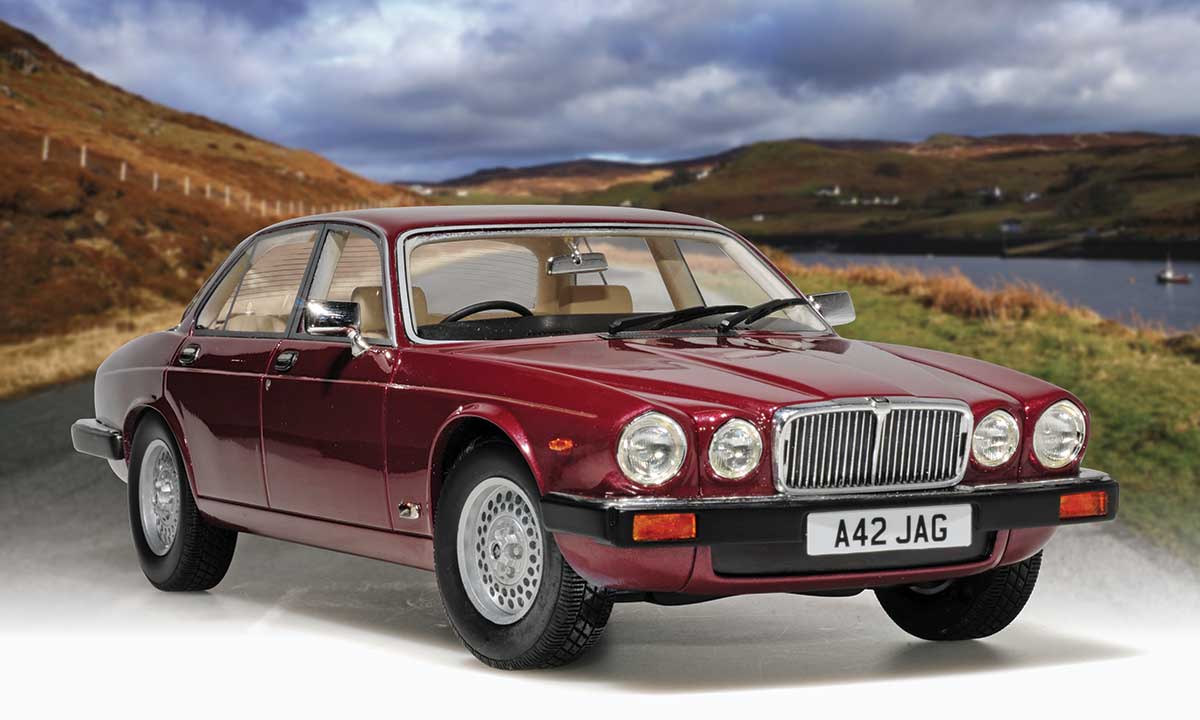 1:18 1979 Jaguar XJ SIII

The XJ series was introduced by Jaguar in 1968. The original model was the last Jaguar saloon to have had the input of Sir William Lyons, the company's founder.
In April 1979, the XJ was given its second major facelift, and became known as the 'Series III'.
Using the long-wheelbase version of the previous model, the new XJ6 incorporated a subtle redesign by Pininfarina.
Externally, the most noticeable change over the Series II cars was the thicker, more incorporated rubber bumpers. The door handles were made flush for greater safety, and now the front door came with a single piece of glass with no quarterlight. The grille was different, having only vertical vanes, the reversing lights were moved, and a revised roofline with narrower frames increased the glass area.
There were three engine variants; a V12 and two straight sixes.

The introduction of the Series III model also saw the option of a sunroof and cruise control for the first time on an XJ model.
In 1981, the 5.3 litre V12 models received the new Michael May designed 'fireball' high-compression engines. Up until 1985, these were badged as HE models.
The Series III XJ6 models continued in production until 1987, and until 1992 with the V12 engine.
In total, 132,952 Series III cars were produced, of which 10,500 came with the V12 engine.
This model has been produced by the Cult brand, which produces models in resin, and not in diecast metal.

And this is important because, frankly, models such as the Jaguar XJ and other classic British cars would never get made in diecast.
To produce a model in 1:18 is becoming increasingly unviable from a commercial perspective. The tooling costs are somewhere in six figures, and to pay for this, a model has to sell in the thousands. Most classic subjects, therefore, won't qualify.
But, to us, there has never been an issue with resin. The world's best 1:43 replicas have for many years been made in resin. Yes, it's cheaper, but it also allows for greater detail and accuracy to be achieved.

On a 1:18, it means that you don't get opening doors, boots and bonnets, but the upside is a more faithfully produced body shape, and much more accurate and proportional shutlines and panel gaps.
As far as we're concerned, opening parts are virtually irrelevant. We're not talking about toys. Models of this quality are bought to display, not to play with. And once a model is taken out of its box, after an initial peep inside, nobody ever opens the doors again.
No, we like resin. And we'd better get used to it. It's the medium of the future.
Shop for the

1:18 1979 Jaguar XJ SIII
Want some more editorial stories? Please

click here

to return to the Diecast Legends home page.

Share this story