1:18 1970 Ford Cortina 1600E
Published on: 25 June 2018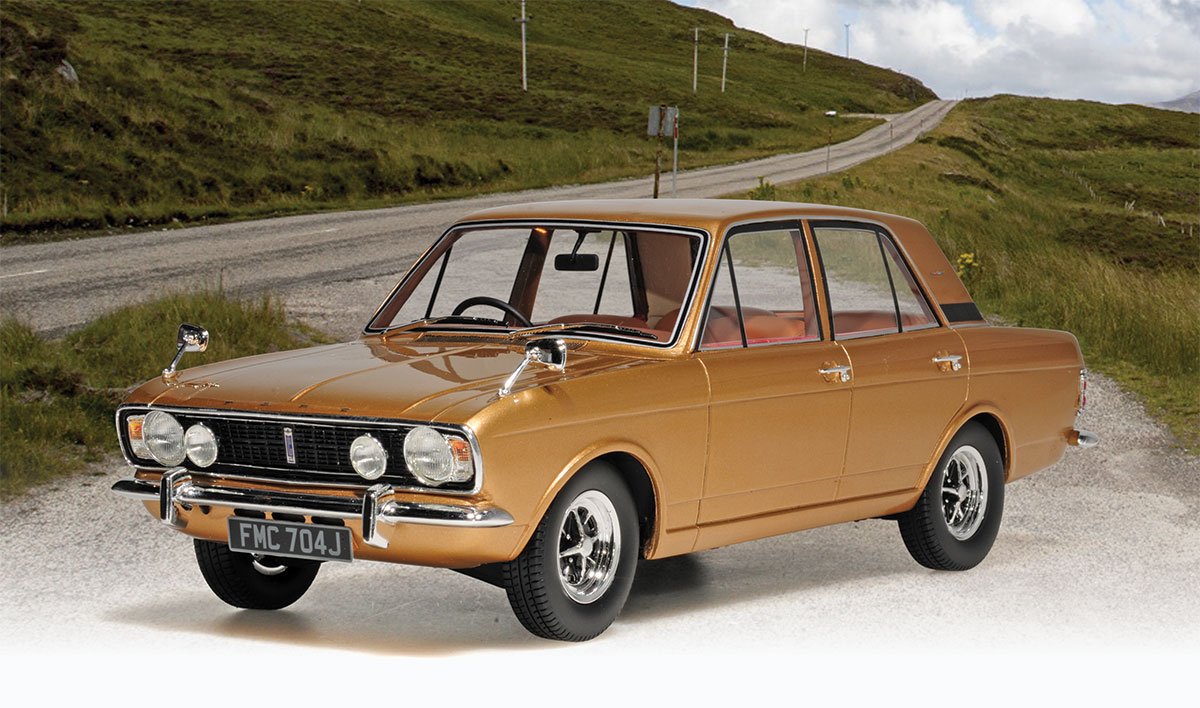 1:18 1970 Ford Cortina 1600E

The original Mk1 Cortina was designed by Roy Brown Jr, who had been banished to Dagenham after the failure of the Ford Edsel.
Aimed at buyers of the Morris Oxford and Vauxhall Victor, it was launched on 20th September 1962. By 1967, the Cortina was Britain's most popular car, and it was well received by the press.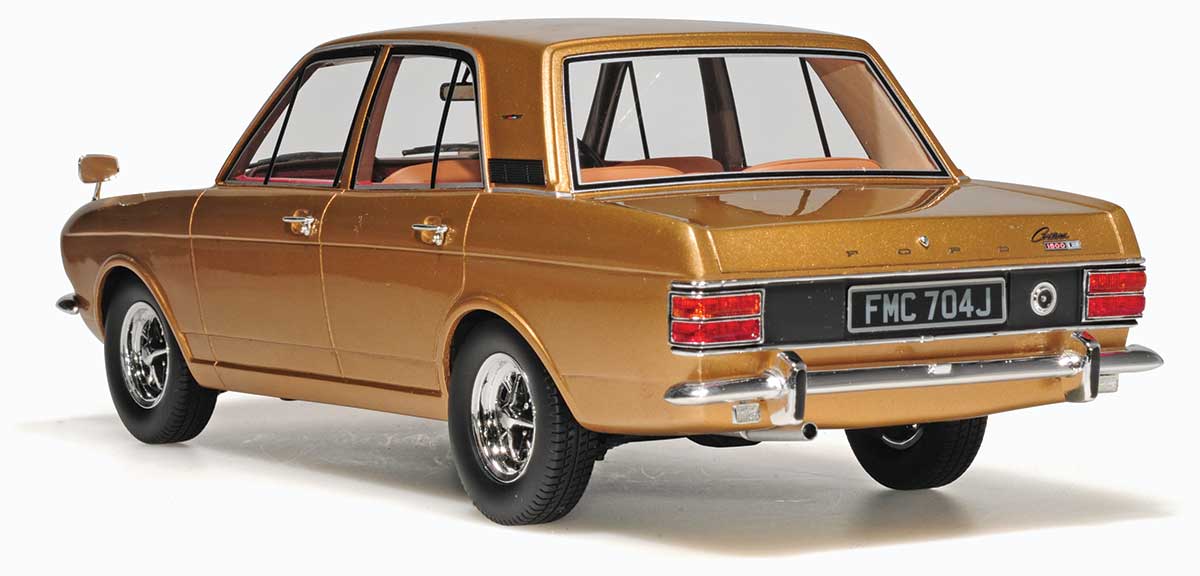 The four-door 1600E, modelled here, was a highly spec'd version introduced at the Paris Motor Show in October 1967.
It combined the lowered suspension of the Cortina Lotus with the high-tune GT1600 Kent engine, and luxury trim featuring a burr walnut-lined dashboard and door cappings, bucket seating, a leather clad aluminium sports steering wheel, a black grille, foglights, and plated Rostyle wheels on radial tyres.
The 1600E would be the first non-Lotus Cortina to be recognised as a classic.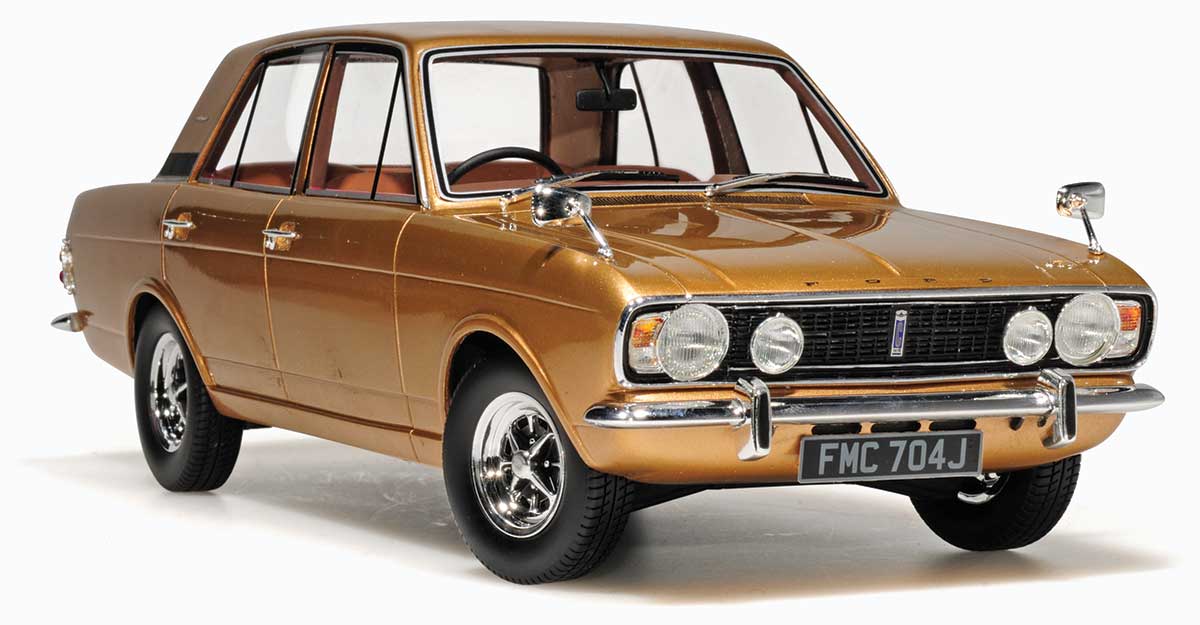 The Cult replica, which is now in stock, looks terrific. It's made from resin, and so the panel gaps and shut lines are perfect.
Cars like the Cortina are what many of us grew up with, and it's wonderful to see that they are now being taken seriously as subjects by the collector-quality model makers.
Shop for the

1:18 1970 Ford Cortina 1600E
Want some more editorial stories? Please

click here

to return to the Diecast Legends home page.

Share this story