1:18 1955 Lancia D50 model from CMC
Published on: 26 July 2018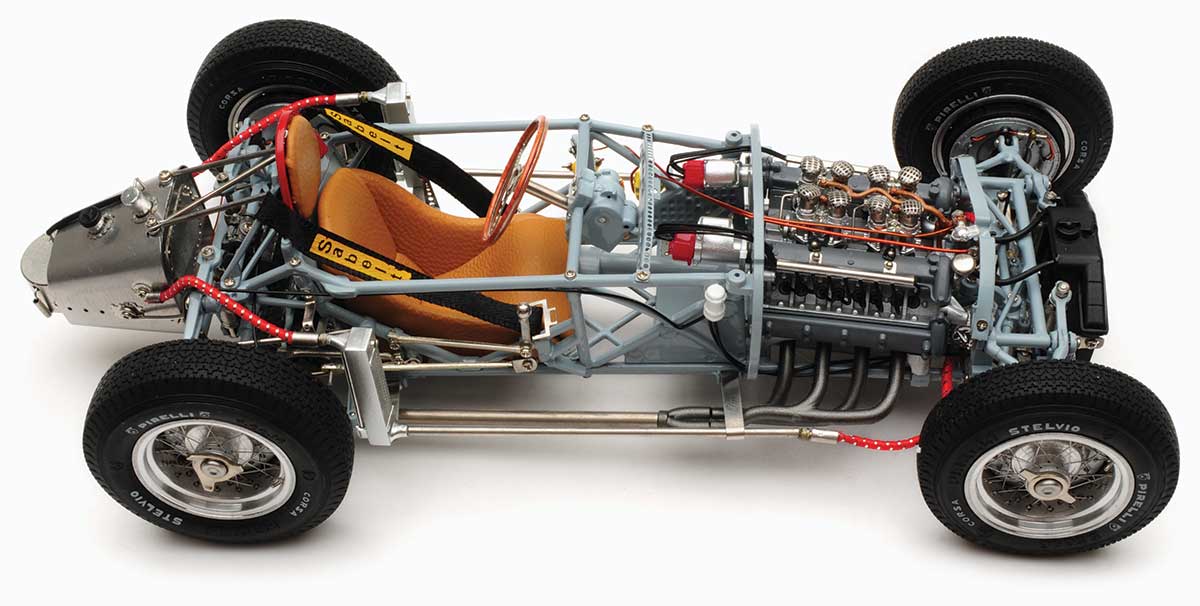 1:18 1955 Lancia D50

CMC has just released a unique rolling chassis version of its sumptuous 1:18 replica of the 1955 Lancia D50. This allows you to truly appreciate what a masterpiece of miniature engineering this model really is, without any of that pesky bodywork getting in the way!

Laid bare, you can now view intricate components like the offset V12 engine (complete with all accessories and cabling), the lattice work of the tubular frame, the suspension layout, the transmission, and more, in all their glory.
The engine, of course, is slightly offset (12 degrees to the left to be precise), just as it was in the original D50. This enabled the propeller shaft to bypass the driver's seat and reach the transaxle at the rear of the car. This in turn allowed the seat to be placed much lower, yielding considerable centre of gravity and aerodynamic benefits.

CMC has limited this special piece to just 1,000 examples worldwide. It is already sold out with CMC, with our remaining stock down to single digits after fulfilling our customer pre-orders. Do not delay.
By the way, you can obtain it from us at £30 off of the RRP.
Shop for the

1:18 1955 Lancia D50
Want some more editorial stories? Please

click here

to return to the Diecast Legends home page.

Share this story