1:18 #10 1961 Ferrari 250 TRI. Le Mans
Published on: 27 April 2018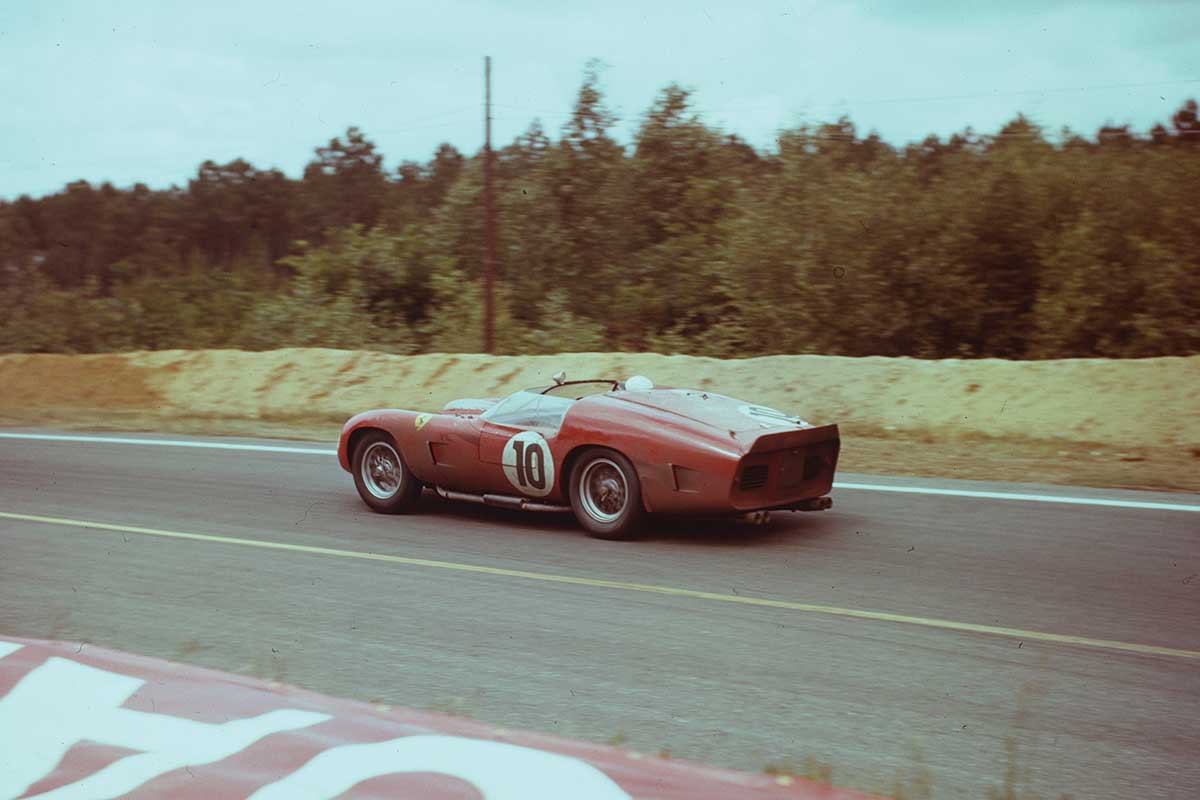 1:18 #10 1961 Ferrari 250 TRI. Le Mans

BBR has just released the first ever 1:18 replica of the 1961 Le Mans 24 Hours winning Ferrari 250 TRI, as driven by Olivier Gendebien and that year's Formula One world champion Phil Hill. It was the second of three occasions that the duo campaigned the winning car in the great endurance race.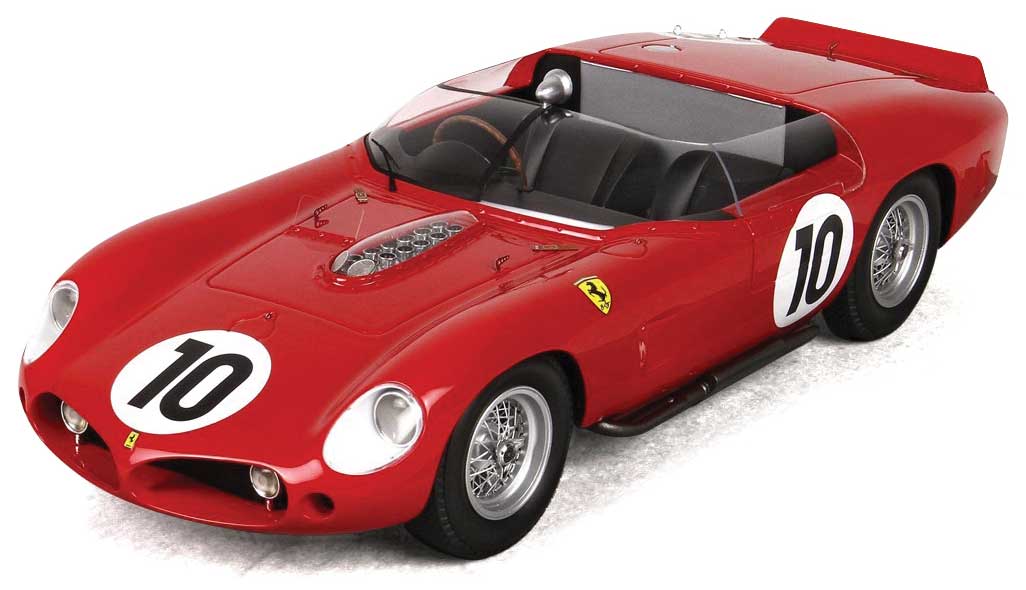 The Le Mans 24 Hours was a tricky affair in 1961, with rain showers continuously passing over the circuit throughout the race. Ferrari's main competition came in the form of Maserati and Aston Martin, but its Italian rival lacked reliability even though it had the pace to threaten. Aston Martin was in the opposite situation.
The race still provided plenty of interest for the spectators however, as it boiled down to a three-way fight between the two works cars (one campaigned by Gendebien and Hill, and the other by Mike Parkes and Willy Mairesse) and the North American Racing Team entered car driven by brothers Pedro and Ricardo Rodriguez. The battle raged on until there were just a couple of hours remaining, when the engine expired on the NART machine.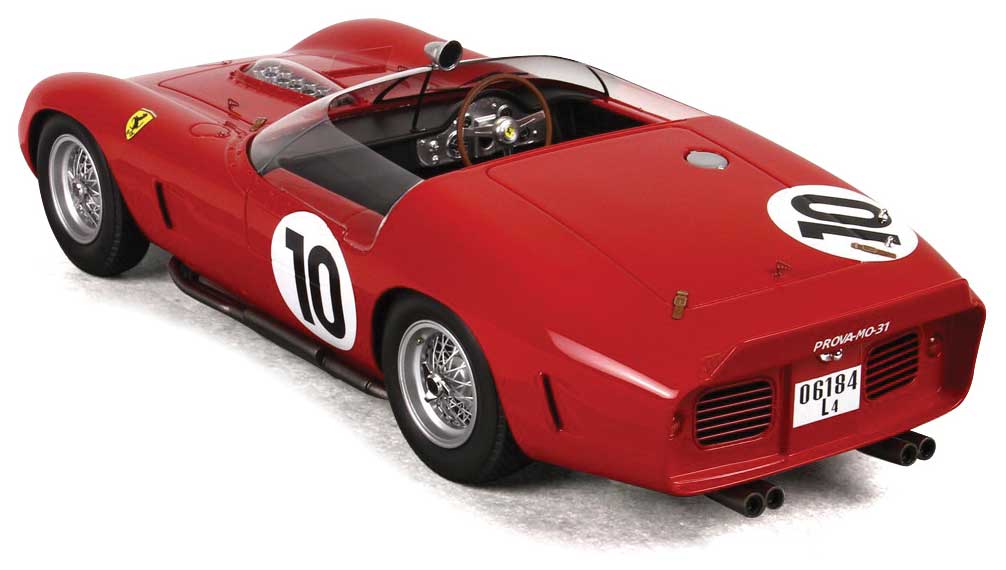 The two works cars were subsequently ordered to hold station, and the #10 Gendebien/Hill car duly came home three laps clear of its #11 sibling.
This new 1:18 replica from BBR is a limited edition of 600 pieces worldwide, with just a couple of dozen examples unaccounted for as we went to press. You will need to move quickly if you don't want to miss out on this one.
Shop for the

1:18 #10 1961 Ferrari 250 TRI. Le Mans
Want some more editorial stories? Please

click here

to return to the Diecast Legends home page.

Share this story