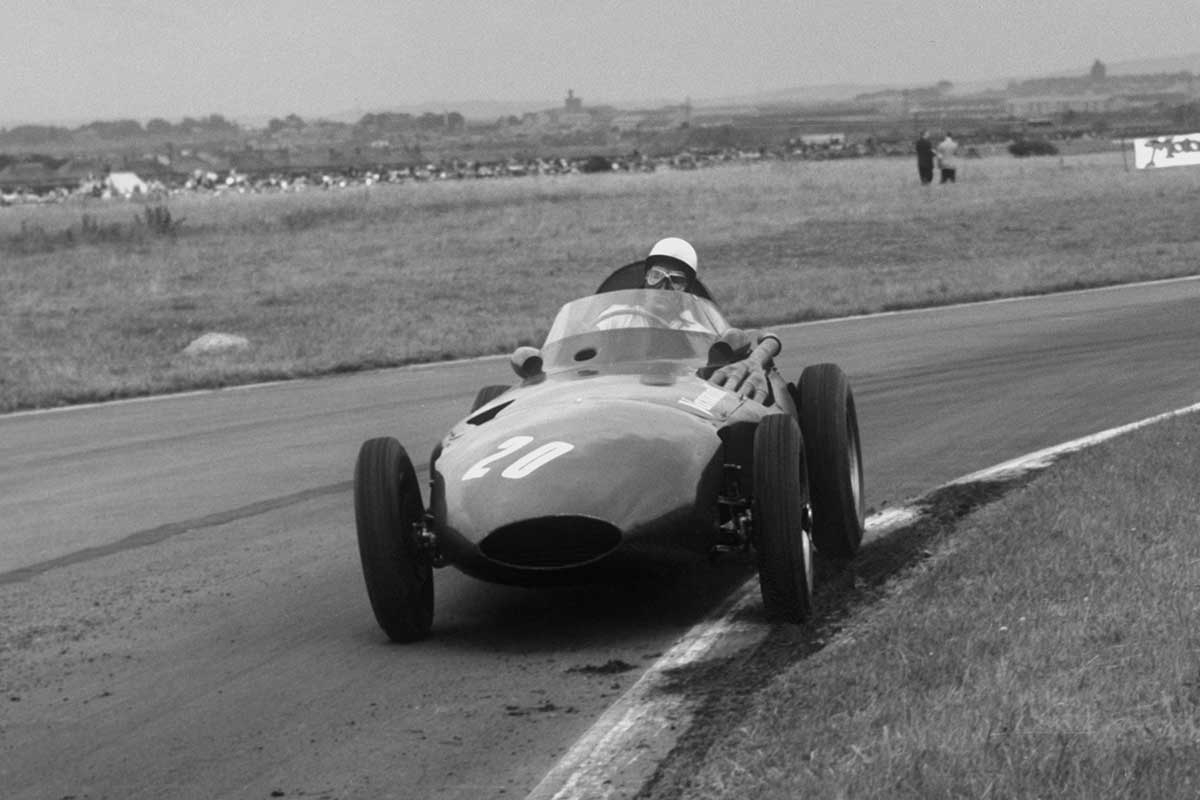 1:18 Moss and Brooks 1957 British GP winning Vanwall

For many, many years we have been asking the major 1:18 diecast manufacturers to produce a replica of the Vanwall. But never to any avail.
And so we were delighted when, late last year, SMTS, the famed Hastings-based, white-metal manufacturer, agreed to replicate Stirling Moss's famous 1957 British Grand Prix winning car.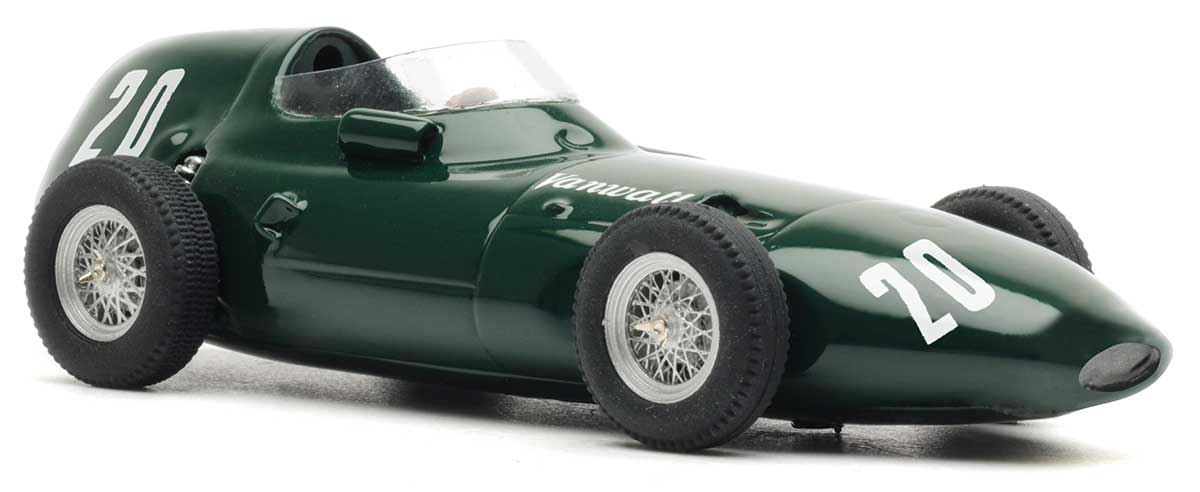 There's no maker in the world better positioned to get the detail of this car totally correct. These guys know the classic F1 scene better than anybody.
They are also, of course, superlative model makers. But this time, they won't be working in white metal. The car will be modelled with a resin body. The wheels, suspension and other parts will be metal including, of course, the highly detailed spoked wire wheels.
Mike Hawthorn's 1958 Championship
The Vanwall team was founded by Tony Vandervell, the owner of a company called Thinwall that manufactured bearings in a factory in Acton.
The team started out racing modified Ferraris in non-championship races, but in 1954 they created their first cars to race in the Formula One World Championship.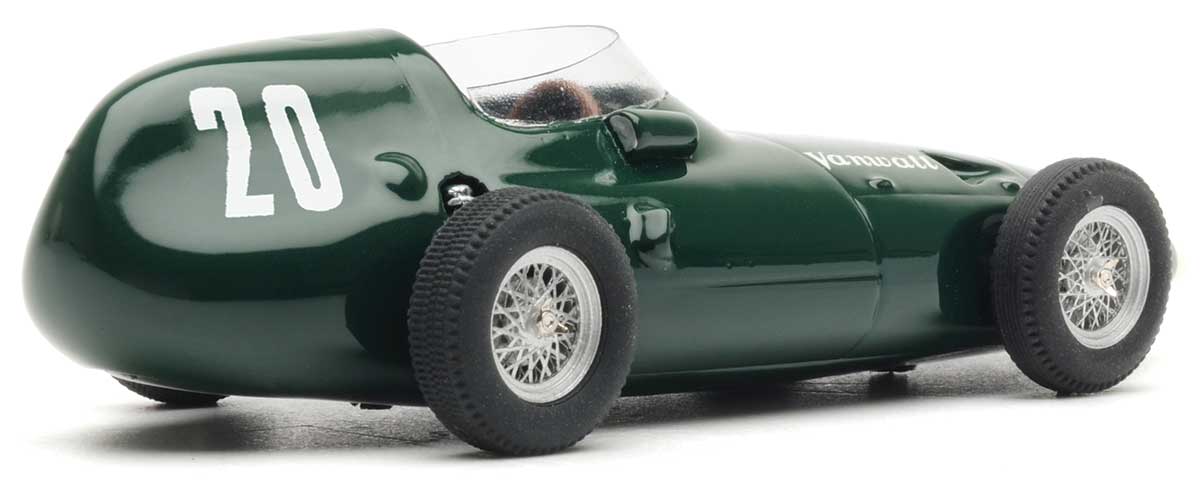 At the end of the 1955 season, it was plain that the engine was sound, but that the chassis needed improvement. It was recommended to Vandervell that he hire the services of young, up-and-coming designer Colin Chapman.
The next season revealed the car's potential, although it achieved little in championship-qualifying races. But they did enough to secure the services of Stirling Moss for the 1957 season, who was to have as his team-mates Tony Brooks and Stuart Lewis-Evans.
1957 British Grand Prix at Aintree
The British Grand Prix was the fifth round of the 1957 championship. After Le Mans, Stirling had gone to the south of France for a bit of R&R with his fiancée. A fancy water-skiing move went wrong, and Stirling ended up with a nasty nose infection. He had to miss the French Grand Prix, but made it back for the British Grand Prix in July.
It was clear from qualifying that it was going to be a tough race, with the Maseratis of Fangio and Behra going faster for most of the day. Nevertheless, Moss grabbed pole right at the end of the session.Moss got away slowly, but regained the lead by the end of the first lap. By the 25th lap, the Vanwall had developed a misfire. Moss came in. An earthing wire was removed, and he rejoined the race, albeit in seventh place. It didn't solve the misfiring problem, so he pitted again.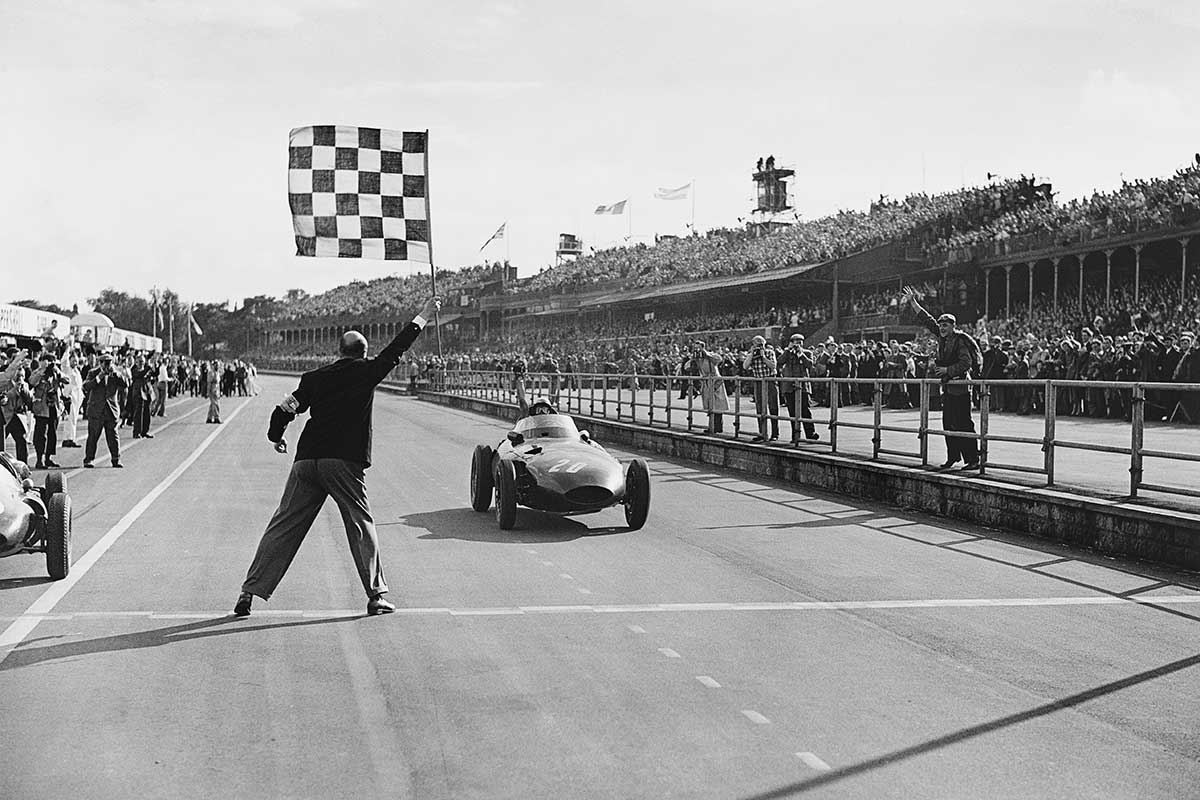 Immediately, Brooks, who was still suffering from his Le Mans accident, was called in and his car was passed to Moss. Stirling rejoined the race in ninth, a whole minute behind Behra, who was leading the race.
Stirling gradually worked his way up through the field. Luckily the clutch on Behra's Maserati disintegrated, whilst Hawthorn got a puncture.
With 20 laps to go, Moss was in a lead that he did not relinquish. It was to be his second Grand Prix victory at Aintree, but his first in a British car, although the points were shared with Brooks.
The 1:18 SMTS replica
As we go to press on this issue of Diecast Legends, we have just seen the final pre-production sample of SMTS's replica. It looks fantastic, and we have no doubt that SMTS has got all the details absolutely right. Only the wheels and tyres remain to be produced, and these are due to be completed soon.
Only 500 examples are going to be made, and given that this is a race winning car that has never before been modelled in 1:18 scale before, we anticipate that the production could be entirely sold out before we receive a single piece.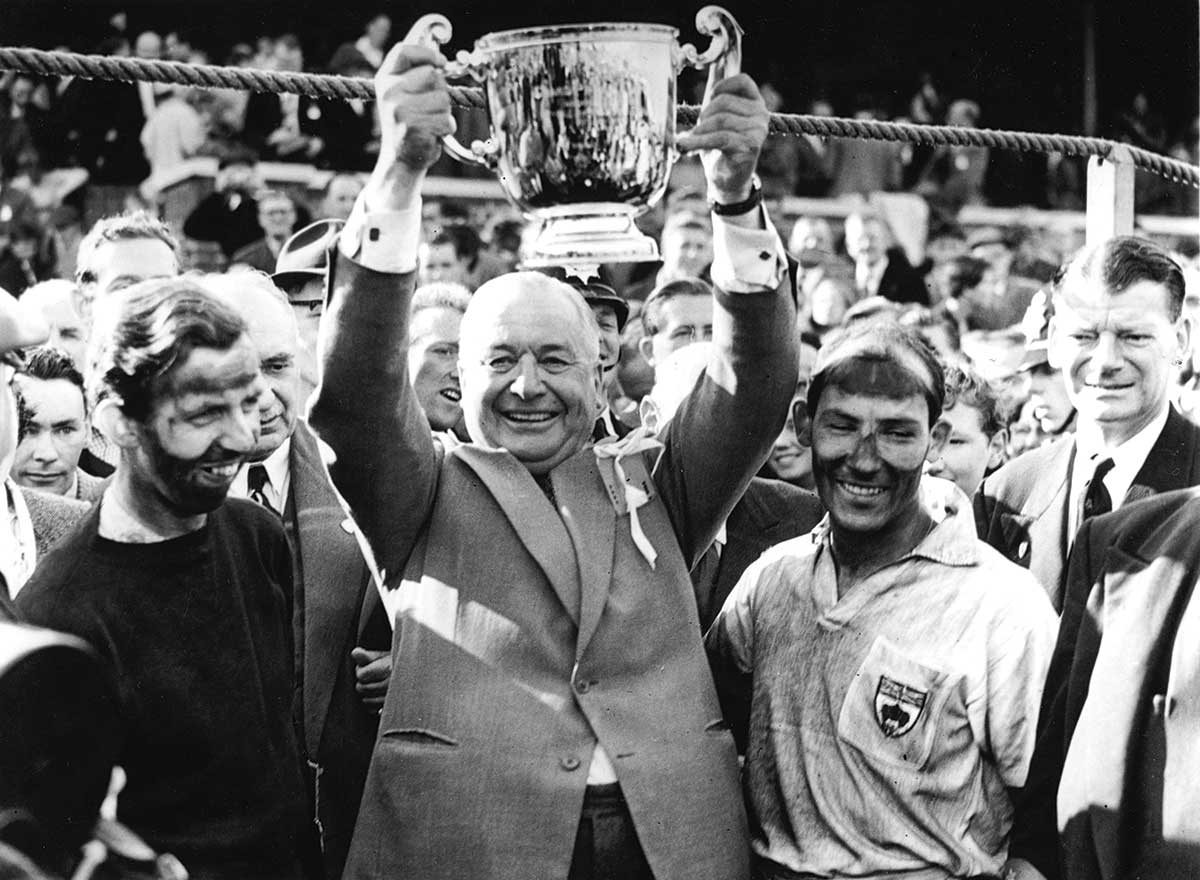 It is, by the way, totally exclusive to Diecast Legends.
Our advice is to get an order in now, because this is a replica you really don't want to miss out on.Best, in our opinion, to order your example and then return it if you're unhappy with it, than to miss out altogether. Not, of course, that anybody's going to be unhappy. SMTS has been replicating F1 cars for more than 40 years. They know how to make superlative models.
Shop for the

1:18 Moss and Brooks 1957 Vanwall
Want some more editorial stories? Please

click here

to return to the Diecast Legends home page.

Share this story